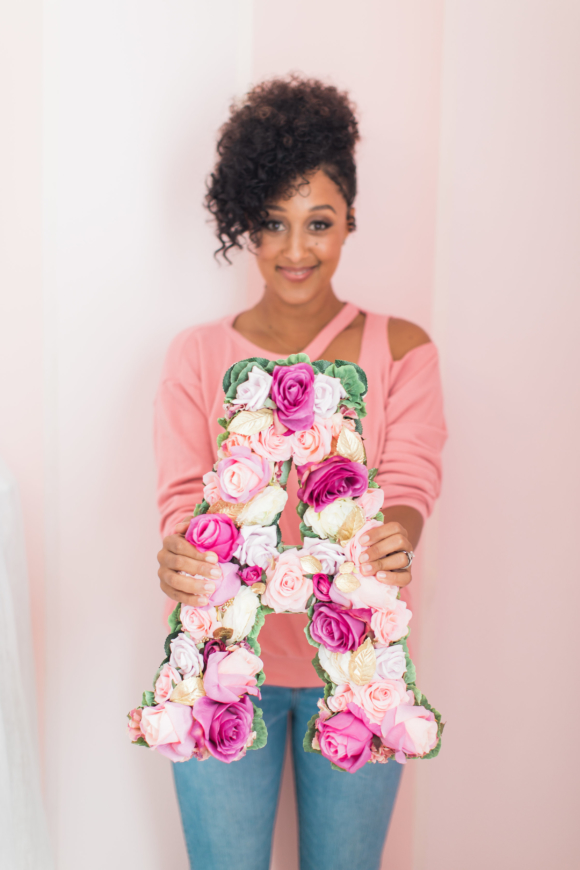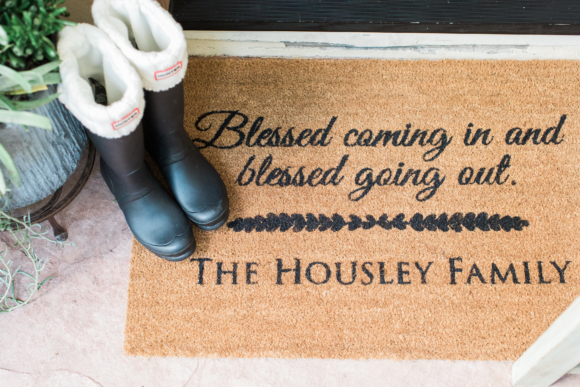 I think one of the greatest places to shop online is Etsy! I can literally spend hours browsing unique items for my home, for gifts, or for my children on there. I think it is so brilliant that people from anywhere can showcase their talent, and sell their custom creations. I especially love to browse on there this time of year to get inspired and plan ahead for holiday gifts.
Last month, I was particularly excited because I bought things from two different Etsy stores, and both items turned out so incredible! I had to share with you guys because both things I got are great for either your own home, or would make fantastic personalized gifts.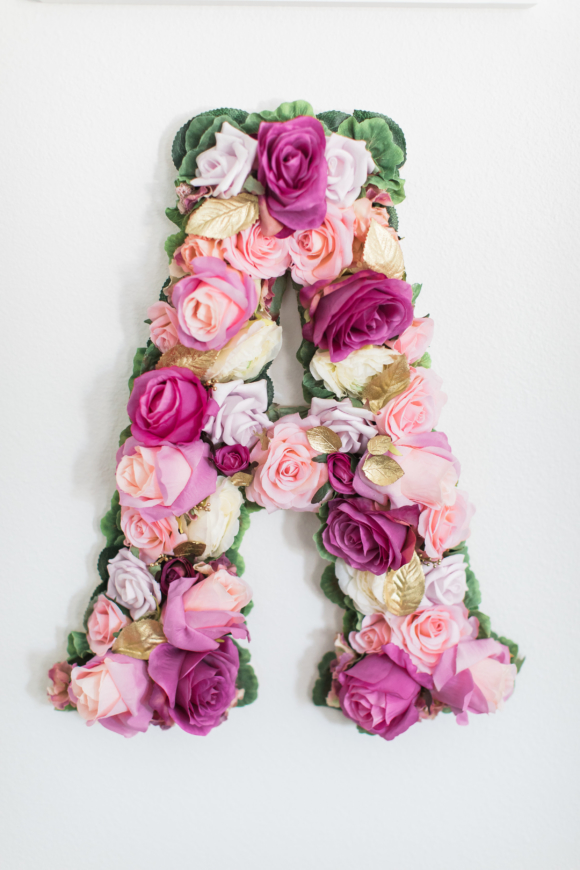 The first thing I ordered was this floral letter 'A' for Ariah's room. Right now, we are in the process of transitioning her room from a nursery to a big girl room, and I wanted to add a few new touches to her décor. Viva from VivasFlowerShop made me the most beautiful floral letter! I was able to customize whatever colors I wanted (Ariah loves pink), and it arrived looking even better than her Etsy shop photos (and her photos look good). When I took the letter out of box, I was seriously blow away at how amazing it looked. The quality and attention to detail on the letter were absolutely perfect.
My second order was this custom welcome mat for our front door from BlackButterflySigns. I ended up ordering a few of them so that we could have some at our home up in Northern California as well. They turned out amazing! I was so excited when they arrived and I saw how well-made they were. BlackButterflySigns will put anything you want on the mat, and they offer a lot of ideas on how you can customize yours. The quality of the custom lettering is gorgeous, and I get so many compliments on them from everyone who comes through our door!
If you guys are looking for unique gift ideas, I highly recommend hitting Etsy, and checking out these two stores for lovely and unique gift ideas!
What great things have you guys ordered on Etsy? Let me know if there is an amazing product I should check out!  
Xx
Tamera