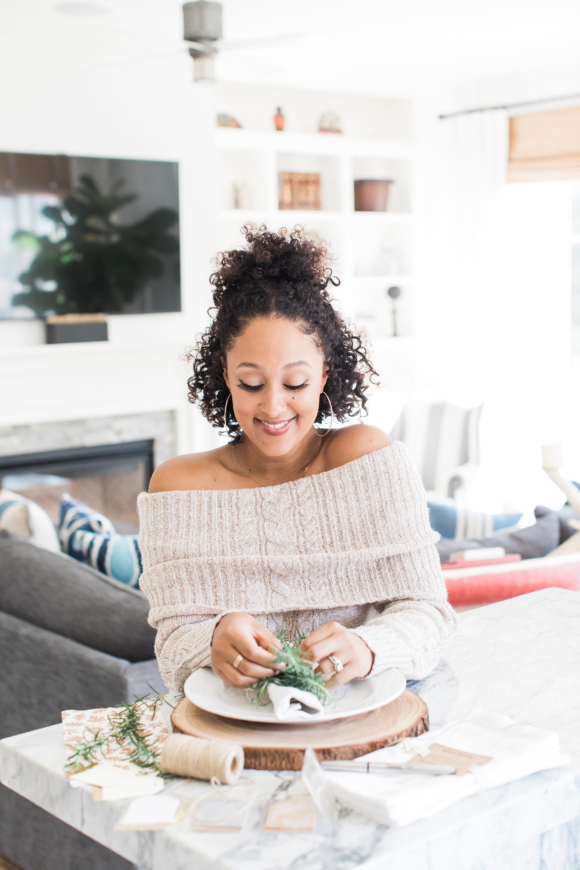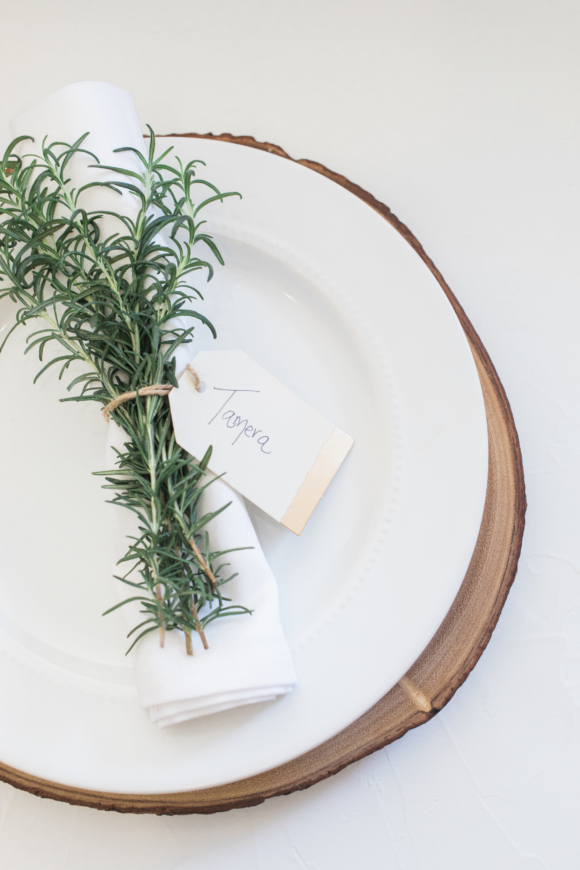 We are officially into the holiday season, and this year I decided that I wanted to step up my table setting game, and get a little bit more creative. I generally like to keep my holiday décor classic, because I love the look of classic and clean table — I also don't have a ton of time to devote to creating that perfect Pinterest-worthy table, so I find that simple is often the best way to go!
I wanted to share with you guys exactly what I put together for place settings because they were so easy to do, and they turned out really well! I started out by getting these amazing wood chargers from World Market — They look absolutely stunning on the table, and are an easy and inexpensive way to build your tablescape. Next, I simply rolled my silverware in white buffet napkins, and tied them shut with some twine.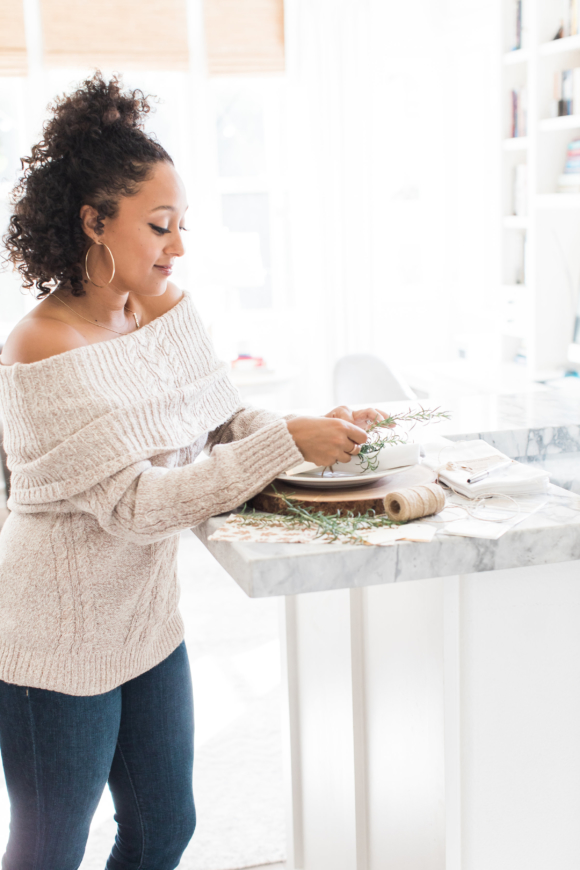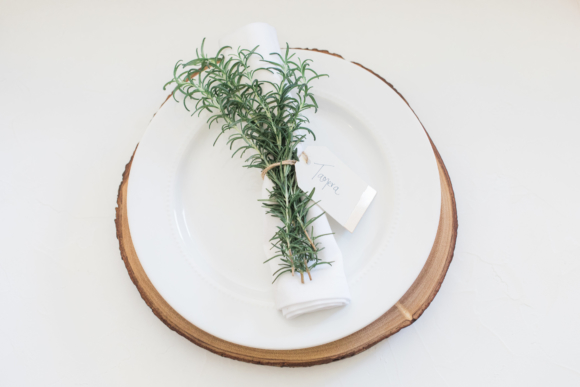 Finally, I headed out to my garden and cut a bunch of fresh rosemary and placed it under the twine on each napkin (store bought is fine too). To finish of each setting, I attached a gift tag to write the name of my guest on.
Not only is this table setting simple and beautiful, it smells amazing! Seriously, my whole house was flooded with the amazing aroma or rosemary. Some other fun ideas would be to get creative with the tags and write something on the back of each one that you are thankful for, or write something that you really appreciate about each guest — Both make for good table conversation starters!
Hopefully this helps some of you other busy hostesses out there with setting your table this year! Let me know if you guys have other chic table ideas. I would love to know!
Xx
Tamera