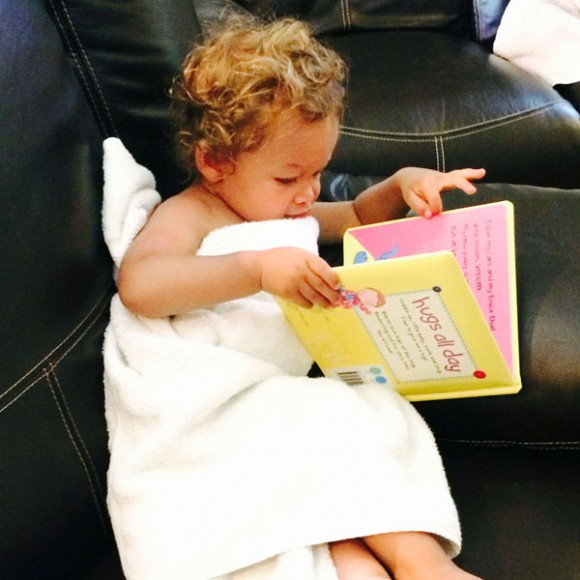 Having Aden has allowed me to do so many things that I love, but from the perspective of being a mom. One thing that tops the list is reading to my son. As both a child and adult I have always loved reading and know it will forever be a part of my life. Now that I am a parent, I am so happy I can pass that onto him, helping him learn and seeing him smile during those moments. It's an incredible bonding experience that I know will contribute to how he feels about reading later on.
So, considering all this, I have some BIG news! Tia and I both feel that reading and learning has played a huge role in our lives, and even more so as moms, and we wanted to pass that onto those who have grown up with us, and their kids too! That's why I'm so excited to announce our new tween book series coming out with HarperCollins Children's Books, called Twintuition.
We both love fiction that's full of adventure—especially in the form of the supernatural! The Twilight series and The Hunger Games are two of my faves, and I can't wait to add Twintuition into the mix. We hope that this will inspire young readers everywhere. The first in this series, Double Vision, will be coming to you April 21, 2015. Ah, so close, yet so far away!
I'm thrilled to finally unveil this new chapter (okay, I just had to!) in my career, and hope you will share in this experience with me. Check out these fun E! interviews with Tia and I here to learn more.
What kind of books did you read growing up? What do you read to your kids now? I'd love to know!
Xx,
Tamera