Finding energy in the morning is hard (for some of us more than others!). One of the ways I try to wake up and start the day off right is with a smoothie. Sometimes you want to go grab a sugary mocha for both the caffeine and sugar, but you know what? A little fruit goes a long way! When I have a day of filming or even a full day planned for mommy activities – this breakfast smoothie is a lifesaver, and is especially refreshing in the summer.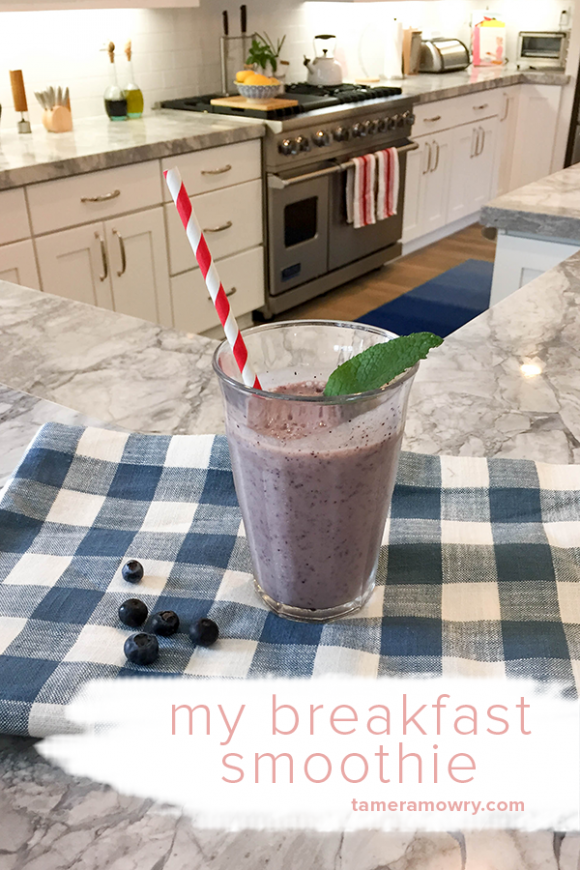 Blueberry Breakfast Smoothie
INGREDIENTS
Strawberries
Blueberries
Banana
Milk or Yogurt – Your choice
INSTRUCTIONS
I left the serving sizes up to you – but generally ½ banana per serving works well. Play with the ratios until you find what's tastiest to you. Make sure you peel and freeze the banana ahead of time. Then, when you're ready to make your smoothie, blend all fruit and your base (regular milk, almond milk, or yogurt will do) in a blender. Blend in ice if desired. In less than a minute you'll have a yummy breakfast with vitamins, antioxidants and protein (especially with Greek yogurt) to prepare you for the day. This is also an easy recipe to sneak a handful of spinach into – the taste of the berries overpowers the "green" taste, yet you get all the benefits.
Share you smoothie recipes with me below!
Xx,
Tamera