Hi guys! Thanks to everyone who has commented or messaged me with topics you'd like to see covered here on my site. They always inspire me and I never forget them! Today I wanted to talk about the importance of setting boundaries – what it means and why it can be necessary for our wellbeing.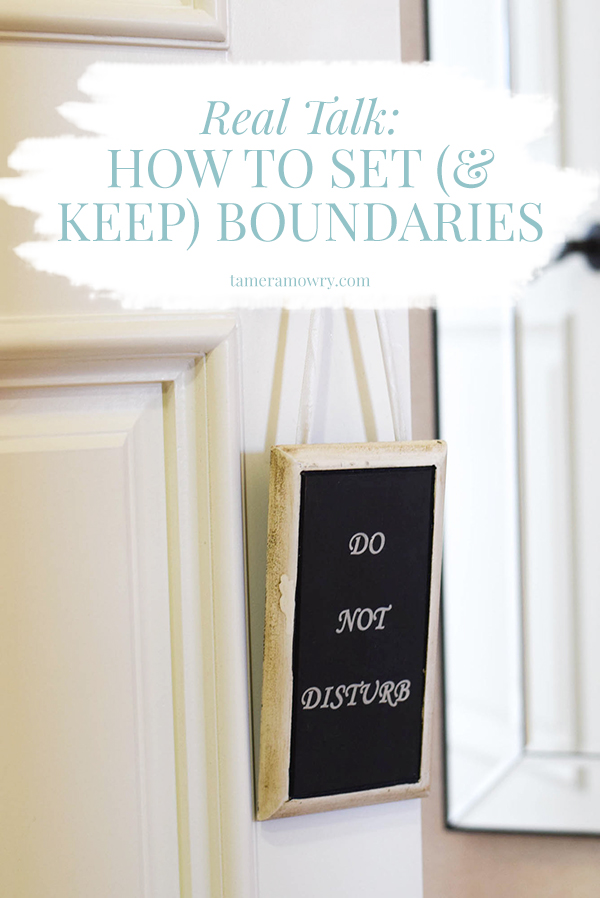 It's easy to think about setting boundaries when it comes to people we have a hard time with – like moving on from a painful relationship. But what about boundaries with people who want the best for you, with professionals in the workplace, or even setting boundaries with yourself? This is where it gets tough. Back when I shared my take on how to rise above negativity, I mentioned that sometimes we have to weigh the opinions and advice from people we care about.
If there's someone in your life that seems to always have an opinion, that's where setting boundaries comes in. If you're thinking "this sounds uncomfortable" – you're totally right. It could require a serious talk or even asking for space, which can be risky. But standing up for yourself doesn't have to be dramatic or negative – you can say, "thanks for your concern but I need to handle this on my own" or "I could use some alone time right now, but it's great to know you're there" – and make just as much of an impact.
Some of you may also have trouble setting boundaries in the workplace. Considering we spend so much time at our jobs, your happiness there is not something to shrug off! It is so important to feel comfortable and secure at work. So if it's a superior, a difficult co-worker, or any other relationship, make sure you are setting boundaries there too. It could even be something as simple as reminding yourself that you're doing your best and that's enough.
Lastly, sometimes we have to set boundaries within ourselves. Yep! All that negative self-talk you've been cycling through? Make a commitment to cut down on it (and eventually phase it out). Instead, practice transforming those thoughts into positive affirmations. Slowly, you'll begin to respect your OWN boundaries too.
The hardest part about setting boundaries with people, no matter who they are, is not feeling confident in our authority to do so. As long as you realize that setting boundaries is necessary for healthy relationships, you will feel better defining and keeping them. And a funny thing will happen – people will start to respect them. And those that don't? They probably don't deserve your time or energy.
What does setting boundaries mean for you?
Xx,
Tamera