When it comes to eating healthy, there are many ways to go about it. You could cut processed foods out of your diet, create a workout regimen, cook more meals at home – or more likely, some combination of changes. These are great habits to adopt, but if you want to make changes that you'll stick to, you've got to do your homework! Budget is huge when making a lifestyle change – one of the biggest reasons people give up on those food-related New Years resolutions is that it's tough to make it happen on a strict budget. But tough doesn't mean impossible, and there are actually a lot of easy ways to achieve those goals.  These grocery shopping tips will make sure you stay on track without breaking the bank or losing your mind.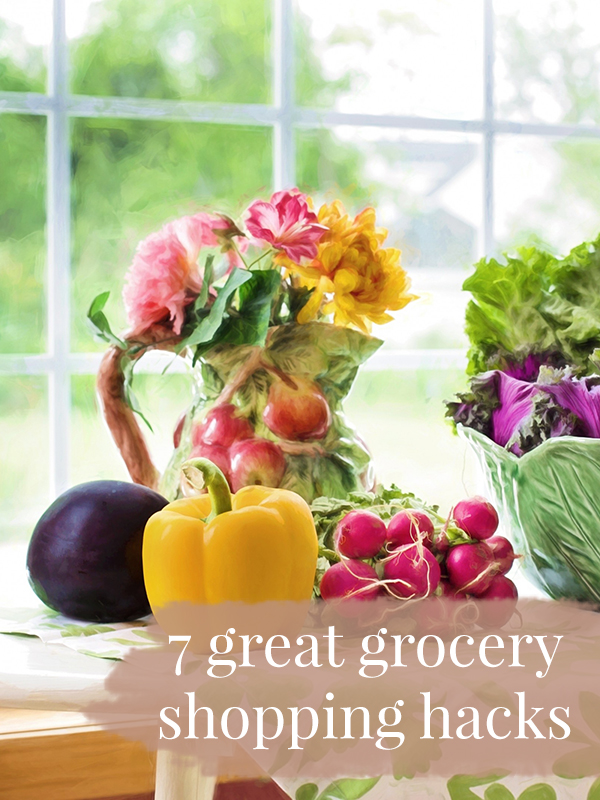 1. Get in the right mindset. Before you hit the grocery store, make sure your mind is in the right place. Long ago, I wrote a post about changing the way you think about food, and it's worth a read before making a meal plan. Adopting a more open mind when it comes to shopping can lead to new recipes and healthier habits.
2. Know when to buy in bulk. Buying in bulk can not only be a huge money saver, it can ensure you always have what you need. Things like must-have spices and household items can be great to buy in bulk, for example. But make sure you don't buy perishable items that you don't use or store properly, because you may waste food and money in the end. And, make sure you're not buying something just because it's at a great price.
3. Learn how to save when shopping. Just like buying in bulk, there are a lot of other tricks for eating healthy on a budget. Read my post here to learn how freezing items and shopping in season can be good for you and your wallet.
4. Only use coupons on things you actually buy. Meaning, don't add items to the grocery list just because you saw an amazing deal. Coupon clipping can be a great way to save, but don't be tempted by BOGO and free items if they don't actually serve you and the meals you plan to cook. Not only could it mean unnecessary purchases, but a cluttered pantry – AKA more work for you.
5. Weigh your options – literally. When deciding between sizes of packaged foods, make sure you aren't being fooled by the label. Like I mentioned in the healthy eating post I refer to above, unit prices are helpful to check in these cases that sales can be confusing.
6. Know your organic musts. I love to eat organic but know how spendy it can get. If you go to the grocery store knowing exactly which items you require to be organic and which it's OK skimp on (this guide should come in handy), the produce aisle becomes a lot less overwhelming.
7. Get to know your farmers market. It may seem like just another stop in your quest for groceries, but I actually find that shopping local farmers markets is a fun way to cut down on time spent in the store. It's not only a way to support your community, but you can often find fruits, veggies and artisan breads that are higher quality and just as affordable, or sometimes more, than the chain stores (depending on what's in season). It can also be a great place to teach your little ones about healthy eating (the ones near us have lots of family-friendly activities too) in an interactive space. Plus, you can't beat gorgeous fresh flowers and yummy honeys and jams!
Do you have any grocery shopping tips for healthier and more affordable eating? Share with me below!
Xx,
Tamera