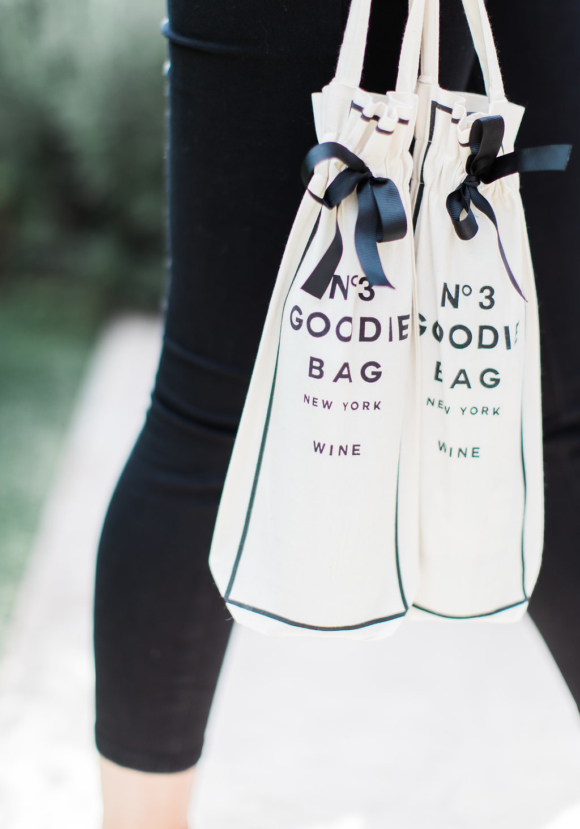 I never like to go to show up to anyone's home empty handed! Whether I am staying with a friend for the weekend, going to a dinner party, or just popping by someone's house for coffee, I always try and come with at least little something as a thank you to my host for having me. Sometimes though, bringing the typical flowers or wine can feel a little impersonal.
Over the years, friends have brought me lovely hostess gifts (one of my recent favorites is a wine glass that says MOM FUEL), and I really cherish them because they always remind me of the person who gifted it.
When I am selecting host / hostess gifts, I usually try and come up with something that is meaningful, and well thought-out. This doesn't mean you have to spend a lot of money! To me, I think what makes the gift a special sentiment is that it is something that you clearly put time and effort into selecting.
On that note, I know we all get busy, and finding time to shop for these types of gifts seems to be the kind of thing that gets pushed to the bottom of the to-do list. What I try and do is look ahead in my calendar, and purchase several gifts at once, so I have things ready to go.
Recently I was doing one of my host / hostess gift online shopping missions, and wanted to share with you guys my favorite finds for every budget! These are items that I would love to give, or receive!
What are your favorite gifts for a host? Comment below and let me know if you have any other great suggestions!
Xx
Tamera
GIFTS UNDER $30
Slant Collections Chance This Is Wine Mug, $18
Bag-all Wine Goodie Bag Set of 2, $18
Gift Boutique Heart Trinket Tray, $15
Marble Collage Large Square Tray, $45
GIFTS UNDER $55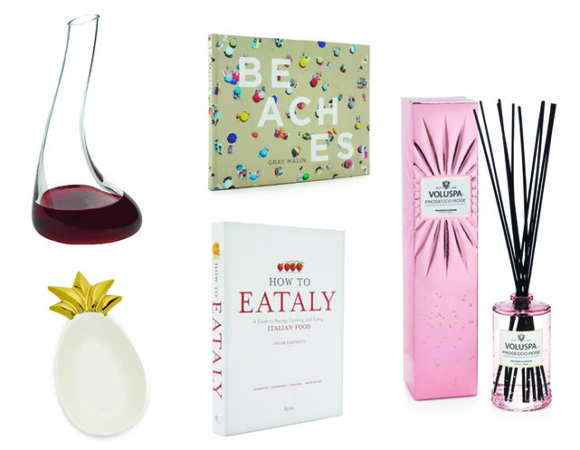 Gift Boutique Pineapple Serving Bowl, $36
Beaches By Gray Malin Hardcover Book, $40
Books with Style How To Eataly, $35
Voluspa 'Vermeil – Prosecco Rose' Home Ambience Diffuser, $34
Freeform Decanter, $51.99
GIFTS UNDER $80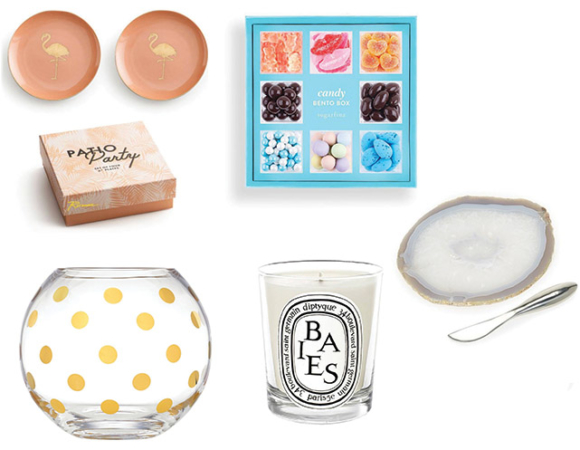 Rosanna Flamingo Appetizer Plates, $60
Sugarfina Faves 8pc Bento Box, $65
DIPTYQUE Baies Scented Candle, $64
kate spade new york Pearl Place Rose Bowl Vase, $75
RABLABS Ita Cheese Plate & Forma Spreader, $85