Are you ready for a season of hot drinks and comfort foods? Can't wait to bring you as many recipes as I possibly can for you to share with friends and fam. That's why I'm kicking things off with a classic hot apple cider recipe. This one is for all you that want to try your hand at homemade treats—it's super easy! And for you more advanced hostesses, it's easy to dress up gorgeously for serving to a crowd.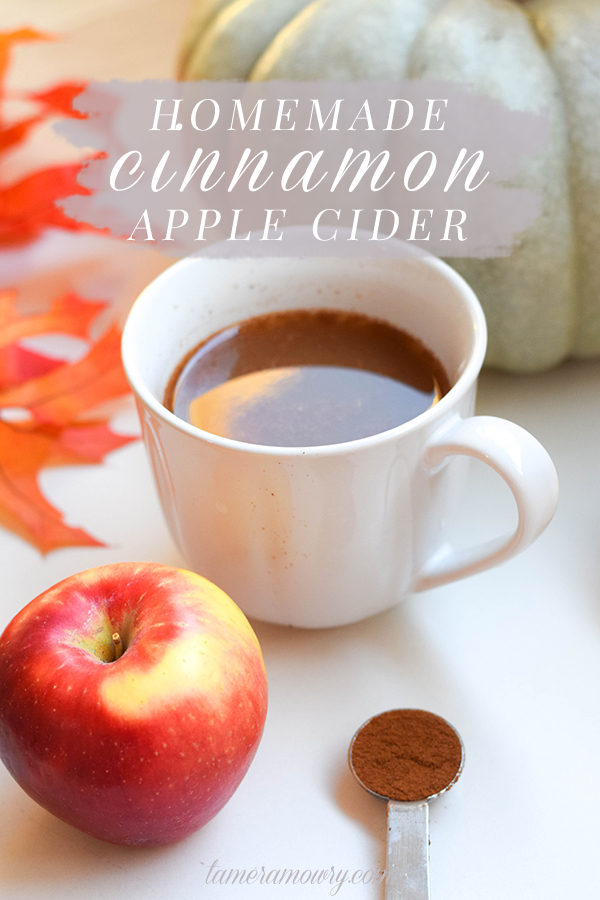 Homemade Hot Apple Cider with Cinnamon
The title says it all, here's what you need…
Ingredients
4 cups apple juice or cider
1 tablespoon honey (more or less depending on whether juice is already sweetened)
½ teaspoon ground cinnamon (can warm up with a cinnamon stick if you don't like the powder)
¼ teaspoon ground nutmeg
Directions
Add juice/cider to a small pot over medium heat. Stir in cinnamon, nutmeg and honey. Serve warm.
Serve garnished with a cinnamon stick and apple slice, if you'd like!
What's your go-to fall drink?
Xx,
Tamera