I've shared a lot of main dishes here on my site, such as slow cooker pork tenderloin and steak fajitas… And even a few cozy drink recipes like my hot apple cider. I'd say it's about time to serve up a side dish to pair with all your fall comfort foods. It's easy to load up on buttery biscuits and mashed potatoes this time of year, but if you're trying to opt for something healthier, those might not be your go-to. This zucchini bake is quick and easy (only a few ingredients) and it doesn't feel like a health food, it's actually yummy and satisfying.
This recipe feeds two, so double or bake two for a family of four.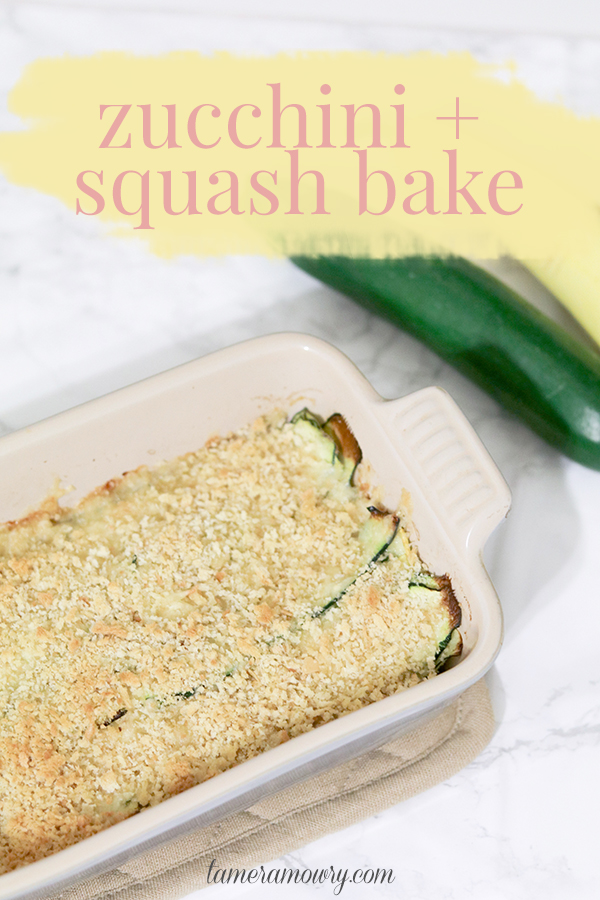 First, preheat the oven to 425 F.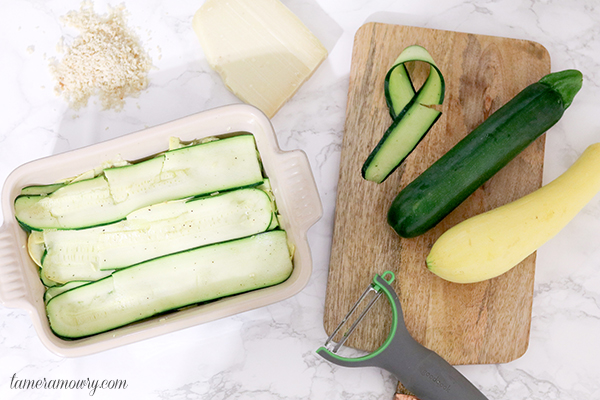 Using a peeler, peel one zucchini and one Gold Rush squash lengthwise. Then place those slivers in a large bowl and toss with salt and pepper and 2-3 tablespoons of olive oil.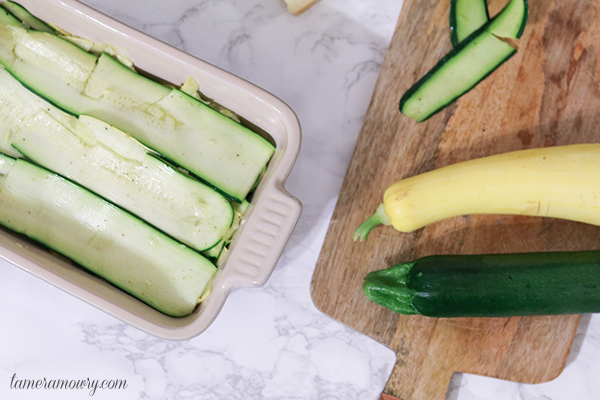 Next, line a nonstick baking pan (the dimensions of this dish are 5×7") with alternate layers of zucchini and then squash until all slices are in dish. Bake for 20 minutes.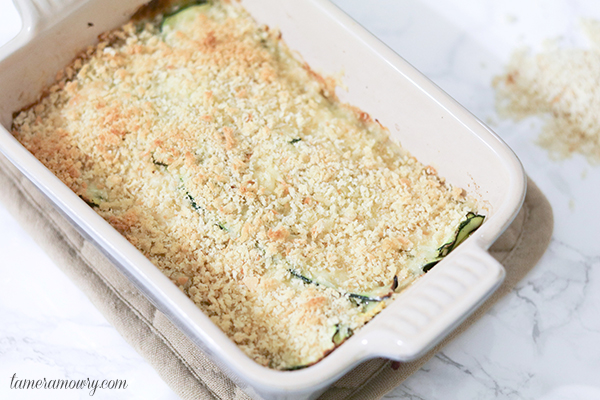 When the twenty minutes are almost up, shred 1/2 cup of gruyere cheese. Remove pan and sprinkle on top. Then, sprinkle 1/3 cup of panko crumbs on top of that; bake for an additional 10 minutes.
Once done, let cool and serve! Seriously the best healthy side dish ever.
What would you serve this dish with?
Xx,
Tamera