Happy Monday guys! If you haven't heard, the latest in our book series with HarperCollins Children's Books, Twintuition, is officially out! The second in the tween series is called Twintuition: Double Trouble and Tia and I are so excited to hear what you all think. We recently did a book tour so today I wanted to share the behind the scenes pics along with your chance to win a signed copy of your own!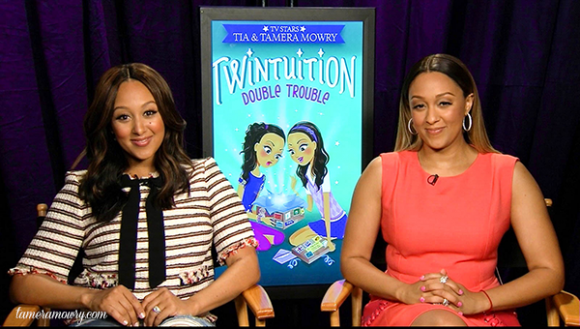 The book officially launched last week on the 10th, and that morning we got up bright and early to do a satellite media tour to chat about the book.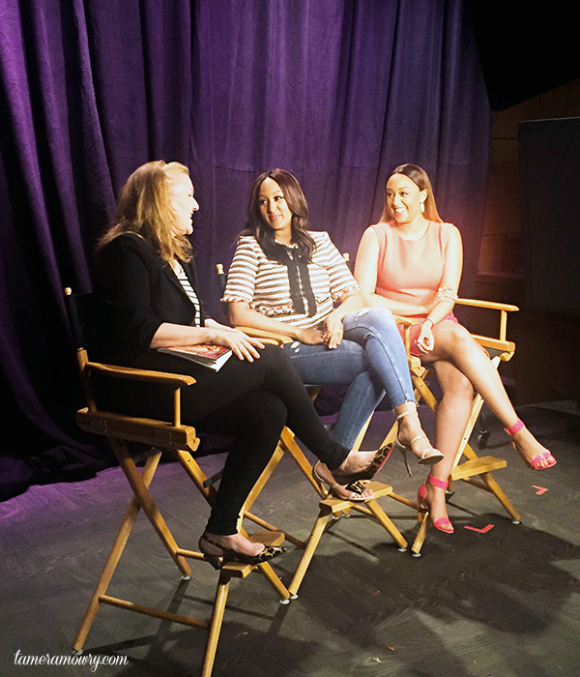 We got to interview with Krista Smith, Executive Editor of Vanity Fair. She is an absolute joy to talk to! We did a live book chat with her (where we also chatted about shoes… What else? Lol.) that you can see on Facebook here.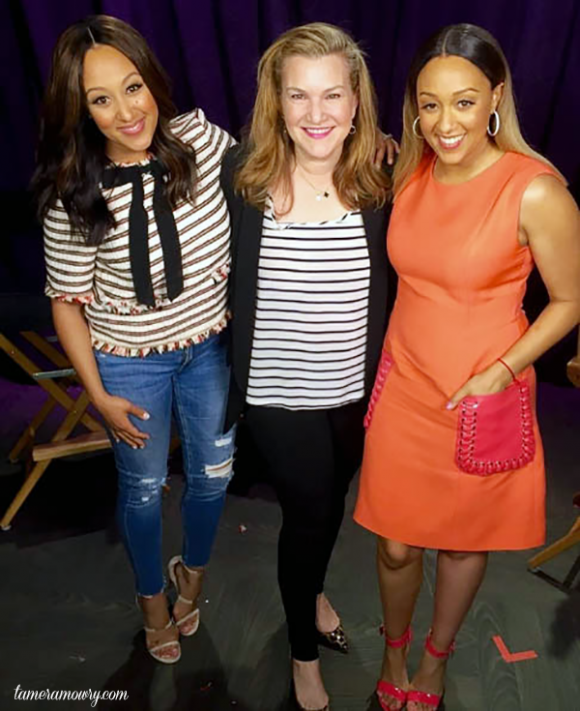 Seriously so much fun together!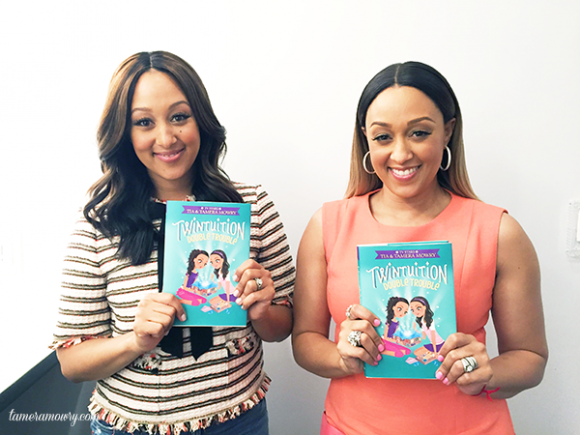 In the latest installment of Twintuition, sisters Cassie and Caitlyn learn a bit about their family history while preparing for their 12th birthday. Follow along with their adventures as they prepare for their birthday while discover more about their visions and the mysterious box that arrives on their doorstep.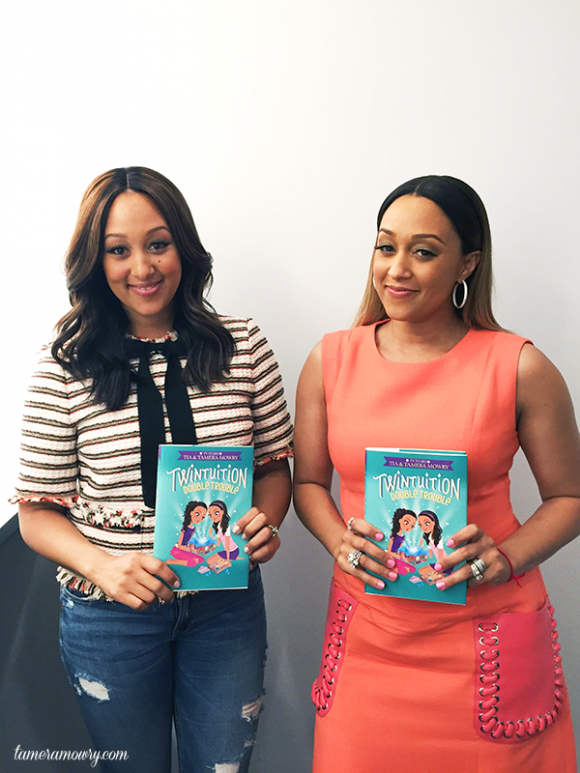 Ready for the giveaway?
Twintuition Giveaway
Register for my site newsletter HERE.
Leave a comment below telling me who you'd read this book with or gift it to!
Wait until May 23rd, when I'll email 8 winners to take home a signed copy of Twintuition.
Note: Please make sure the email you sign up to comment on and register for my site with is current! This is how I will get in touch with the winner. Sorry, US only please.
Good luck :)
Xx,
Tamera
PS: If you haven't read our first book, Twintuition: Double Vision, it's available here.
Congratulations to Jasmin B, Mesha P, Sade C, Alyssa Y, Katelyn I, Suane S, LeShawndra S, and Shamyra W.
Please note that all winners have all been notified and all mailing addresses have been collected. The books will be mailed out shortly. Thanks so much to everyone who entered!
FINE PRINT
Giveaway is valid for US only.
You may only enter once. Multiple entries will not be considered.
Winner will be announced on this page no later than May 30, 2016
This giveaway begins May 16, 2016,, and ends May 22, 2016 at 11:59PM PST.