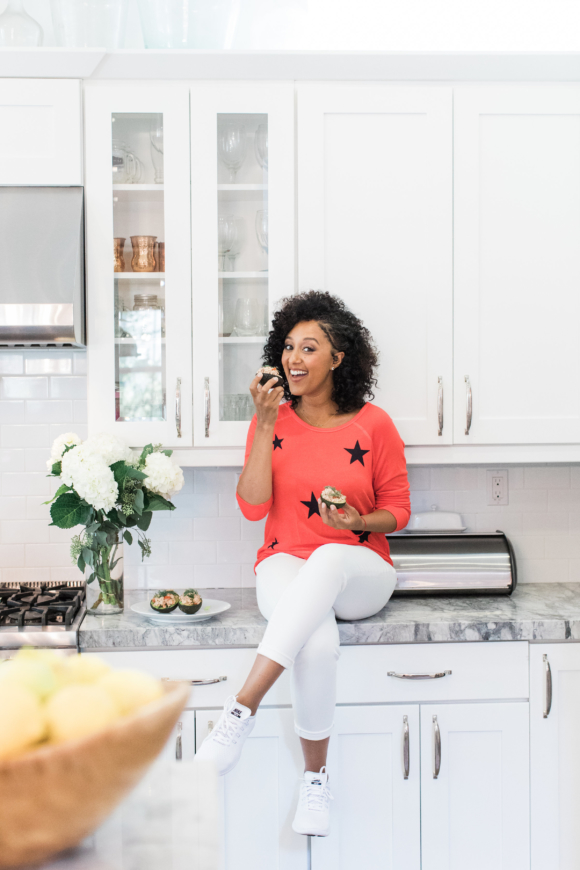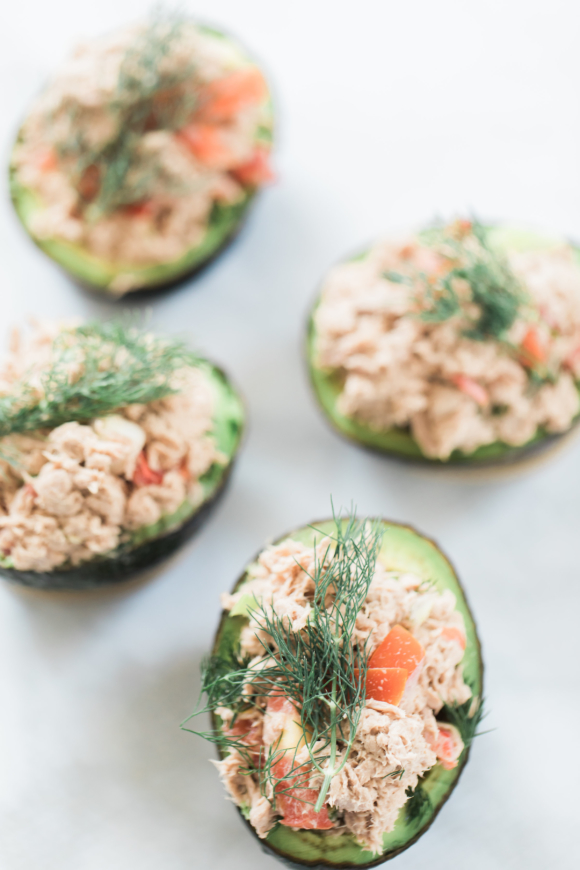 As you guys probably know, I love discovering healthily meals that are also quick and easy to make. This is especially true when it comes to lunches. So often I am on-the-go and running from one thing to the next, and I really appreciate having a quick and nutritious meal.
One of my all-time favorite healthy lunches to make are these Tuna Salad Stuffed Avocados. They taste amazing, are fast to make, and I can even prep the tuna the night before and store it in the fridge! I also like that I can change up how I make the tuna salad, so the recipe never gets boring!
Some other ideas for tuna salad ingredients are: dried cranberries, purple onion, pickle relish or chopped celery — It's really up to you to make the salad however you like it!
I hope you guys try these and enjoy! Let me know if you make them, and how they turn out!   
Xx
Tamera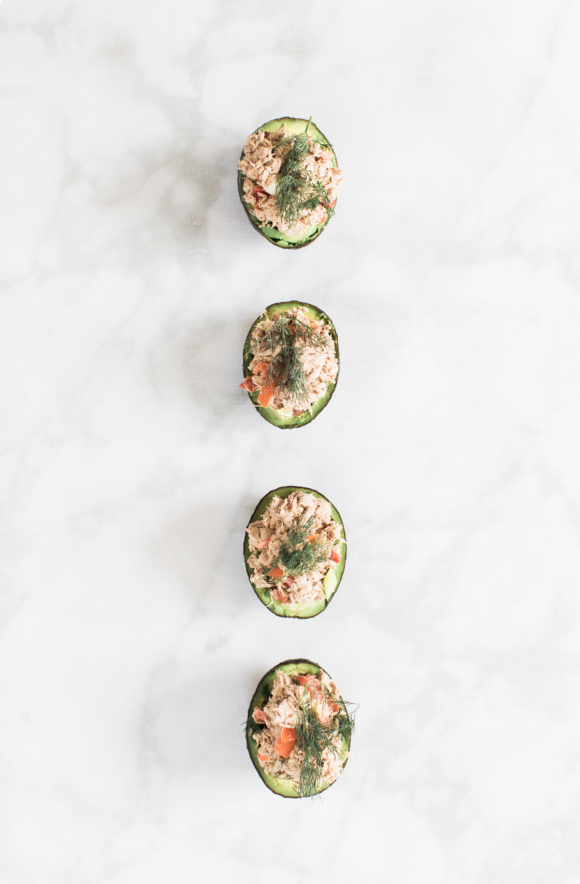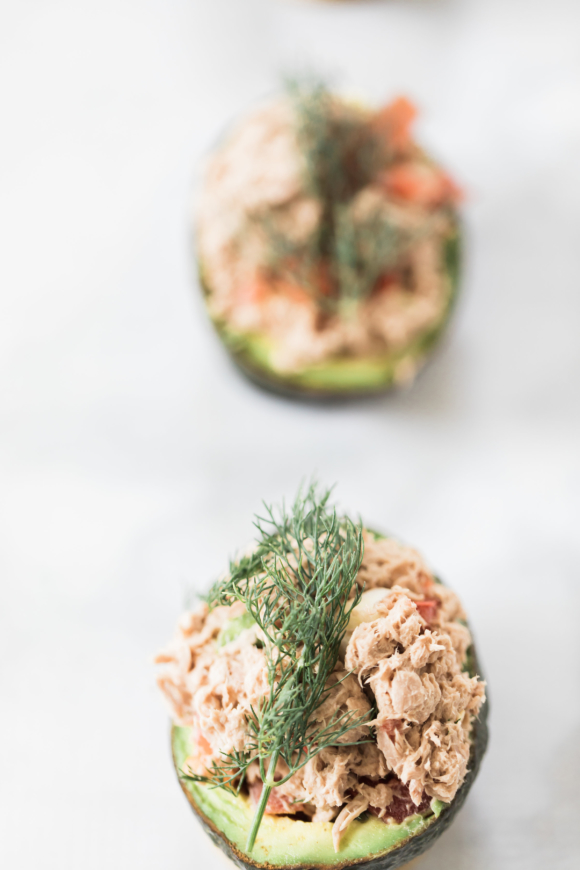 Tuna Salad Stuffed Avocado | Yields: 2 | Total Time: 10 minutes
Ingredients:
1 large ripe avocado
1 can of white tuna
2 tablespoons of Vegenaise (or mayonnaise)
1 tsp of fresh lemon juice
½ a Roma tomato, chopped
Fresh dill to taste, chopped
Salt and pepper to taste
Directions:
In a bowl, mix the can of tuna with all ingredients, except the avocado. Cut your avocado lengthwise and remove the pit. Scoop out about ¼ – ½ inch of the avocado from each half. Fill each avocado with your tuna salad and garnish with a little more dill.
Enjoy!