Well guys, my first Halloween as mommy to two has come and gone! We were all pretty tuckered on Sunday but it was so worth it for such a fun night trick or treating with fam and friends. Aden had a blast, Ariah got to join in on the excitement and Adam and I had way too much fun with our couples costume as usual!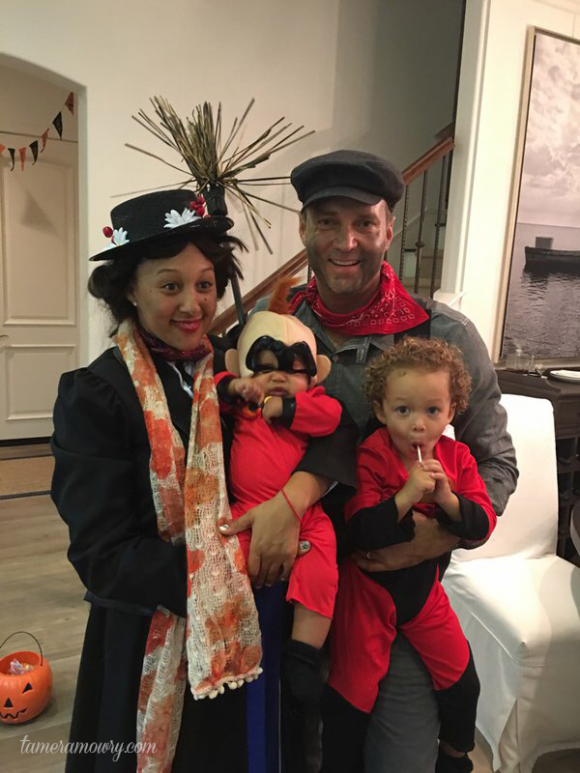 If you caught the Halloween episode of The Real, you probably saw this coming… Living out my dream. Along with my little Incredibles of course… Aden's fave. Ariah loved her costume too, I swear!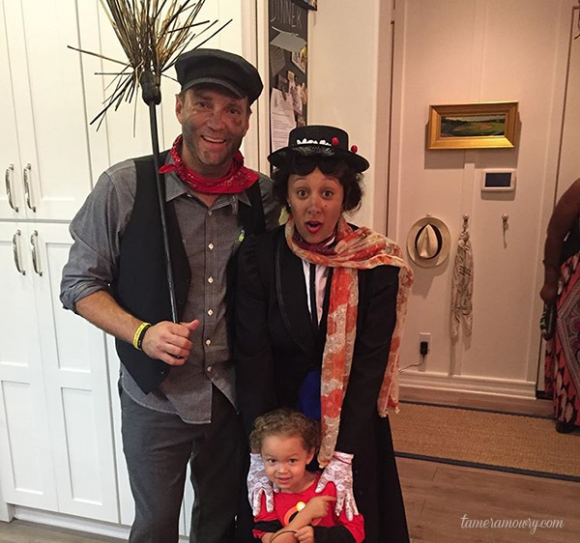 …And then she promptly fell asleep. Those pre-trick or treating pictures can really wear you out. ;)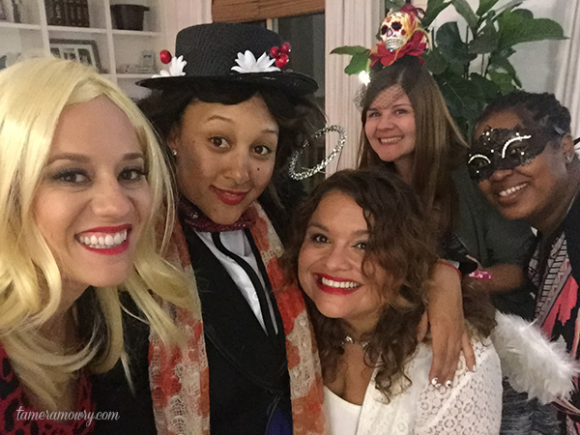 Selfie with the bests.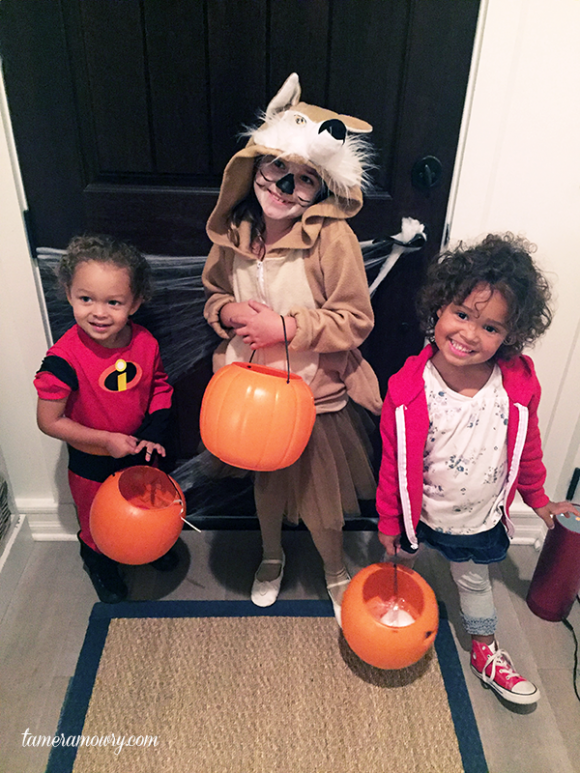 LOVE this crew.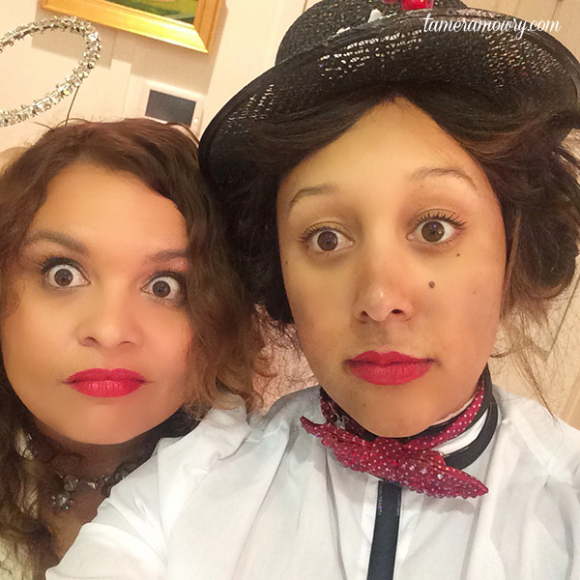 And the aftermath. Family fun is exhausting!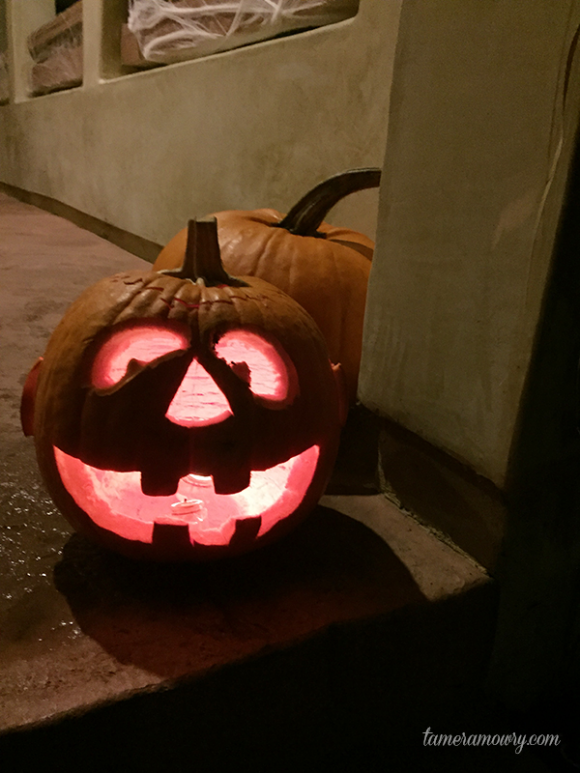 In the spirit (no pun intended).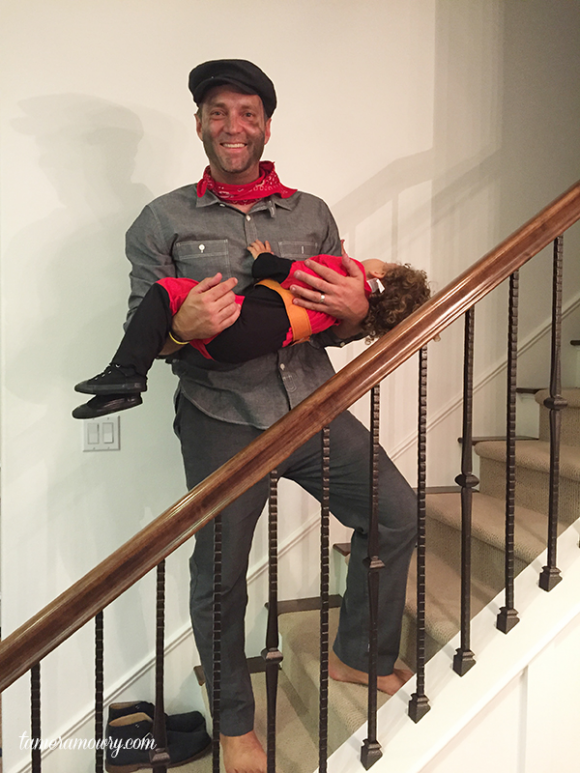 Adam smiling, Aden sleeping, I call that a successful Halloween!
Now to get all that makeup off…
Did you go trick or treating this year?
PS: See pictures from Halloweens past here and here.
Xx,
Tamera