Happy Monday! Spring is right around the corner (or at least that's what I'm telling myself) and with that comes days sipping lemonade on the patio. Even better when it's flavored with herbs from the garden, which Adam recently revamped! With Valentine's Day coming up this Sunday, I thought it would be fun to share one a quick and easy festive DIY project along with a delicious drink for any of you entertaining. Here's what to do…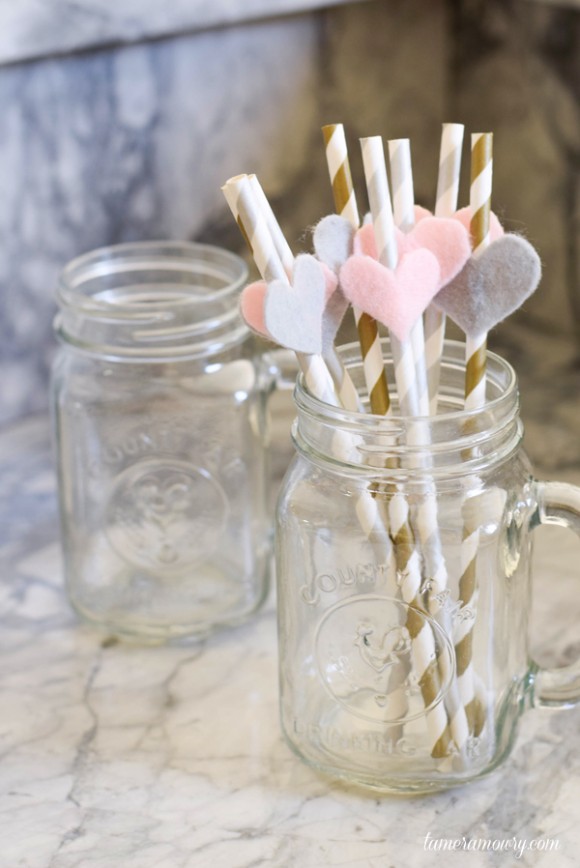 First, get crafty. Purchase paper straws and colorful felt which you'll then cut into hearts. With a hot glue gun, place a small dab of glue and attach it near the top of the straw. Lay them out and way for the straws to dry while you whip up the lemonade.
Now for the lavender lemonade recipe…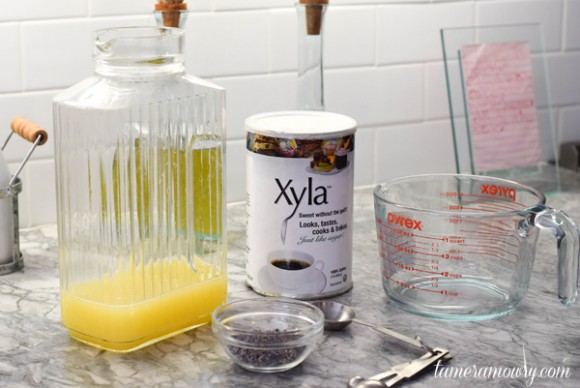 Gather your ingredients. The process will be the same as my classic lemonade recipe, but with the addition of lavender. For a healthier drink, I love Xyla in place of sugar. It's an all natural sweetener with 40% less calories than regular sugar. It sweetens drinks without that crazy sugar crash too.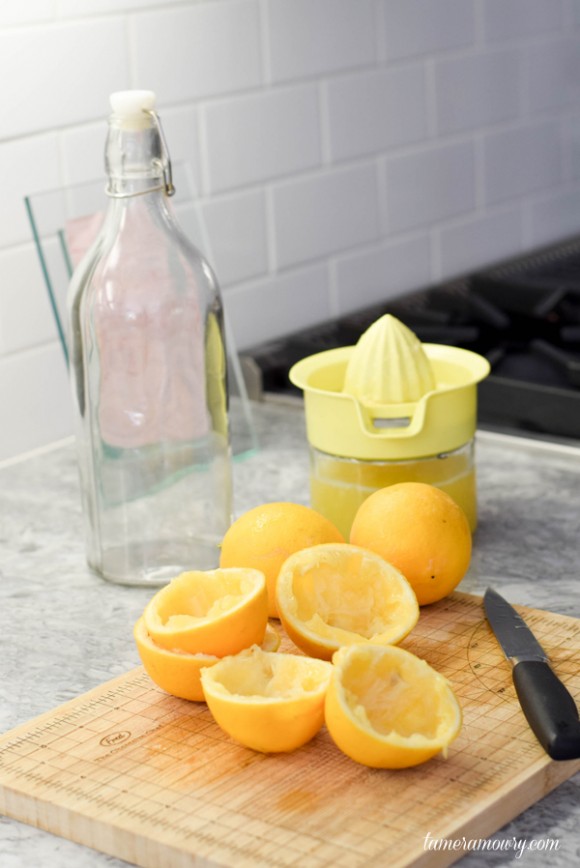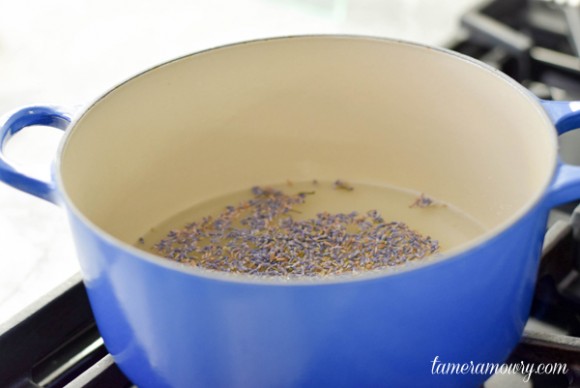 Like with classic lemonade, you'll want to dissolve the sugar/sweetener in the water beforehand. During this step you can infuse your lavender – just a handful for a six-serving pitcher is necessary, but you can add as much as you'd like to taste.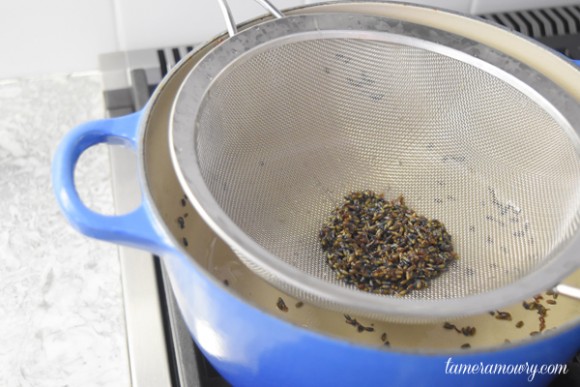 When finished steeping and sugar is dissolved, strain the lavender with a fine mesh strainer. You'll want to keep your strainer handy when to remove any stray seeds from your lemon juice as well.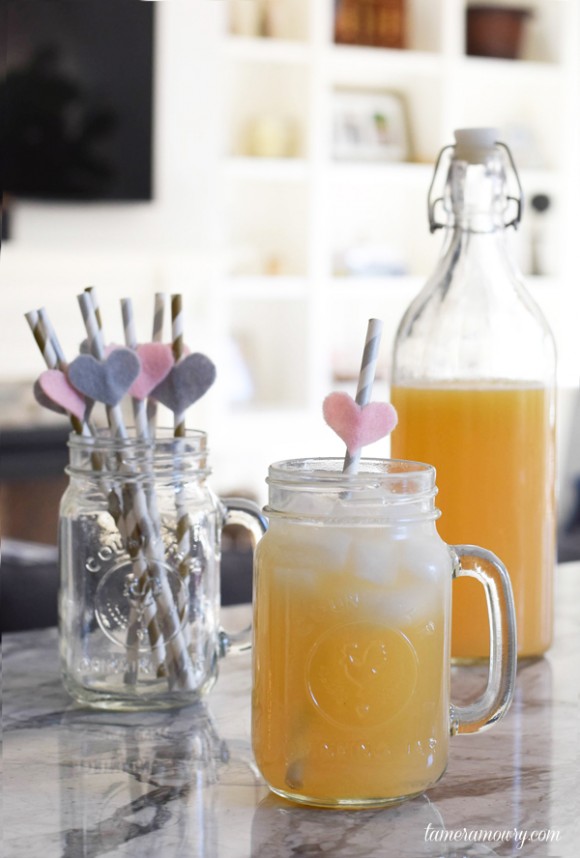 Combine the sweetened lavender water with the lemonade and chill in the fridge. The more lavender you add, the pinker your juice will turn. Add a few drops of food coloring if you prefer a lavender hue. I enjoy the subtly of the flavors here, however!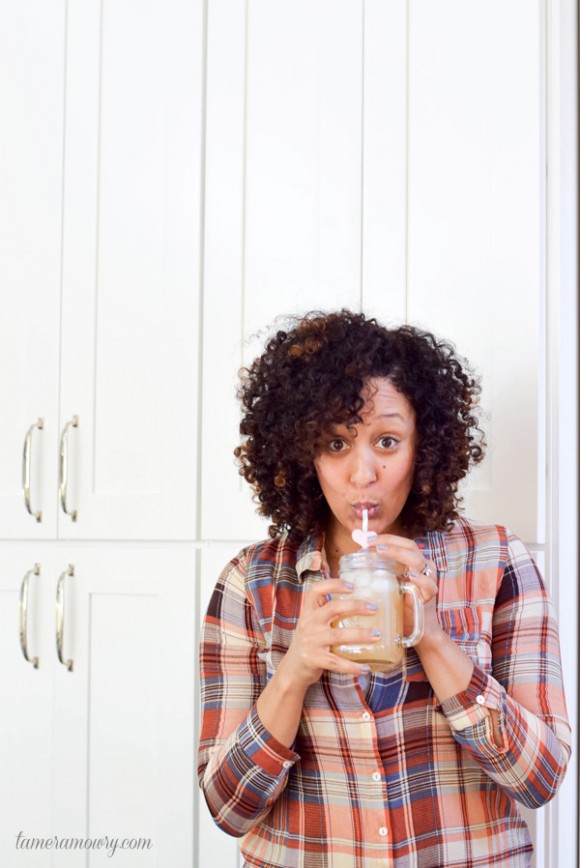 The good stuff!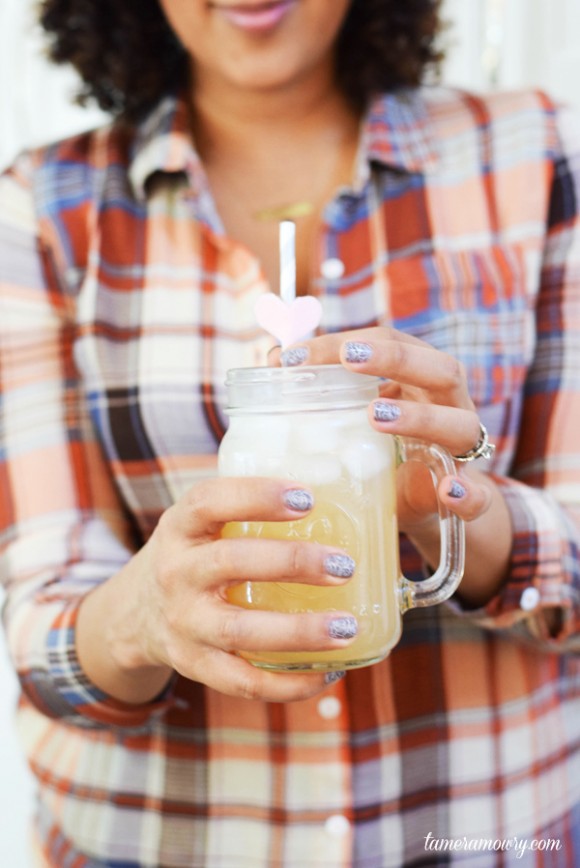 Adorn them with your cute straws and you have the perfect Valentine's drink. Kid friendly too :)
Do you have Valentine's plans?
Xx,
Tamera