As much as I love transitioning with the season, I always like to have a signature beauty look that can work no matter the time of year. A natural beauty vibe with a bolder eye and a bit of a pink glow does the trick – especially when I've got the curls out in full force! Here's how to achieve the look yourself: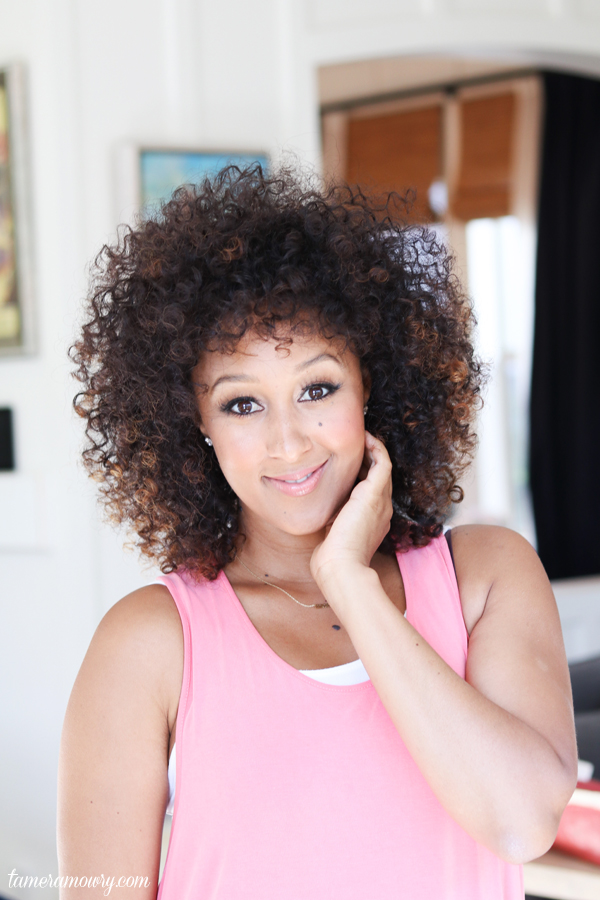 First things first, a blank canvas is a must. Make sure you've properly cleansed and moisturized before applying product. If your eyes could use a little pick-me-up, try this green tea trick. Next, apply a primer that will smooth skin and prep it for foundation, like Smashbox Photo Finish Foundation primer. Apply foundation (or to go even lighter with coverage, a tinted moisturizer) as usual. If the changes in weather are already starting to hit you, look for a base that evens skin and doesn't try you out. For this look, it's all about keeping it light! Clinique's Even Better is a light makeup and comes in 30 shades.
Now it's time to add that romantic glow. For the full effect, Ambient Lighting Edit comes with blush, bronzer, and highlighter, but if you opt for just a highlighting powder like Becca's you can be more choosy about shades. If applying blush, be sure not to go overboard – a little goes a long way. Try a rose gold hue with a bit of shimmer to get the pink look!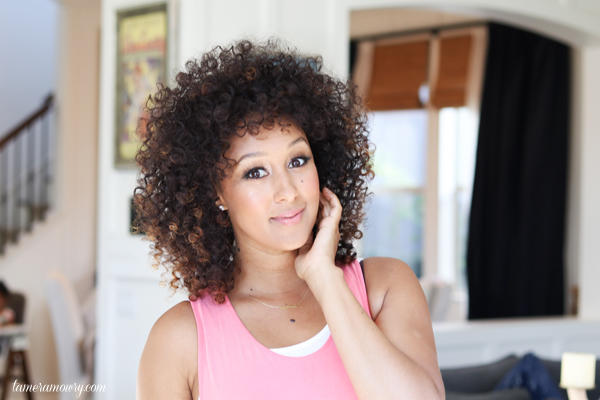 Eyes are definitely the focal point, and the shimmer just adds a nice accent. To achieve this, you can start with a shimmery yet natural earth-toned shadow of your choice, or forgo it and go straight for liner. Apply a thick black eyeliner like Tartiest Double Take eyeliner (which has both a pencil and a precision liner for the wing) on both your upper lid and lower lash line. Curl those lashes and apply a couple coats of a jet-black mascara.
Round out the whole look with a flirty almost bubblegum pink lip – think Jouer's Crème Liquid Lipstick in Buff or even Peche. And voila!
For more beauty inspiration, read my skincare secrets.
Xx,
Tamera