One of my favorite things about summer is being able to grill up some good meals. This turkey burger was one of the best meals of the week, despite it being totally light and healthy! If you make sure to get a high quality, lean package of ground turkey it will often be much lower in calories and fat than beef. Once you learn little tricks to make your meals healthier you start to realize you don't actually need all the bad stuff. For this low carb meal I replaced buns with lettuce, mixed in fresh herbs from our garden, and instead of a heavy side went with a cucumber salad.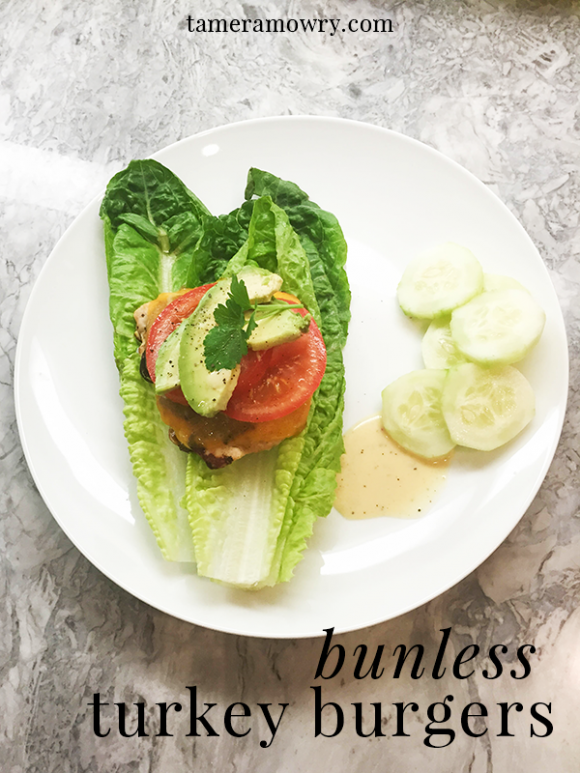 Bunless Turkey Burgers
INGREDIENTS
1lb ground turkey
salt & pepper
fresh herbs, finely chopped + extra for garnish
8 pieces hearts of romaine for the "bun"
Worcestershire sauce to taste (if desired for a kick of flavor)
4 slices cheddar cheese (optional)
1 avocado, sliced
1 tomato, sliced
INSTRUCTIONS
Combine ground turkey, herbs, salt, pepper and sauce and form into 4 patties and grill or cook in a skillet over medium heat. Add cheese just before finishing up. Then, place patties on fresh lettuce leaves and top with a slice of cucumber, avocado and herbs for garnish. Enjoy.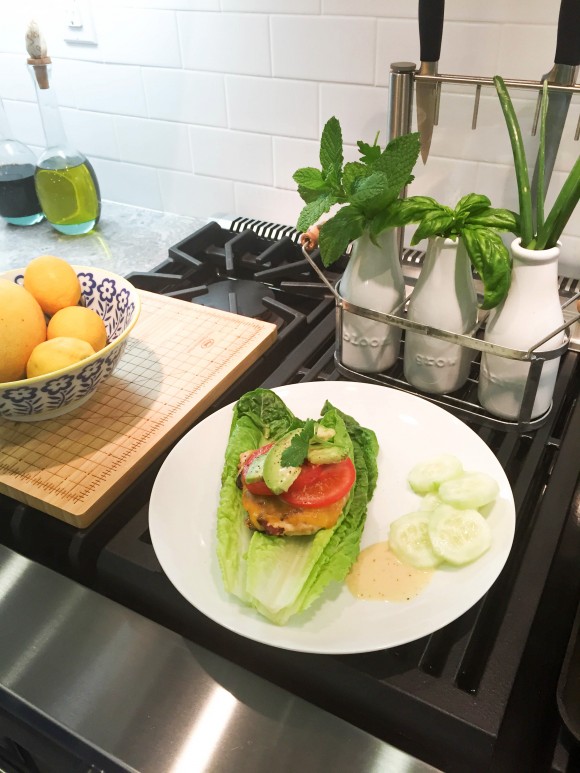 Xx,
Tamera