As much as I love being able to dress Aden up in the cutest boy clothes, this little man is not always in the mood for dress up and photo opps… He wants to get outside and play. It's no surprise that when he dresses himself he usually goes straight toward a fave comfy tee. So for our weekend playtime, a cozy outfit he could run around in was key.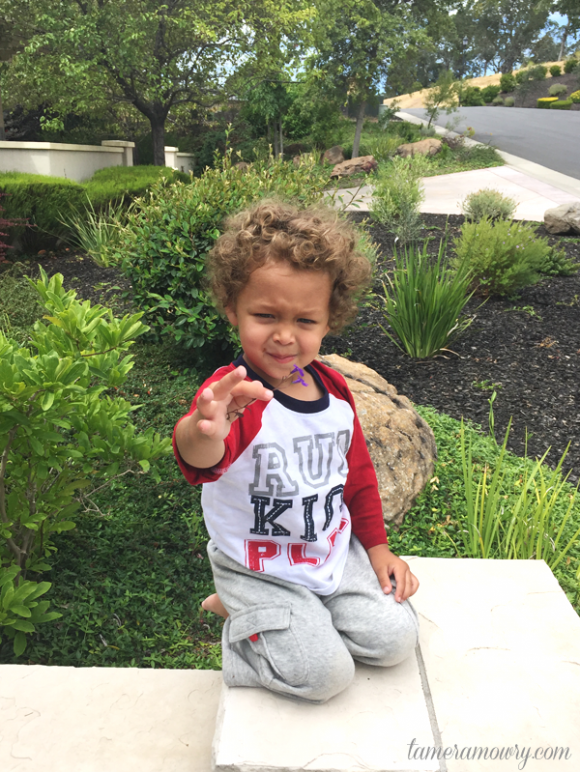 Picking flowers for mommy :)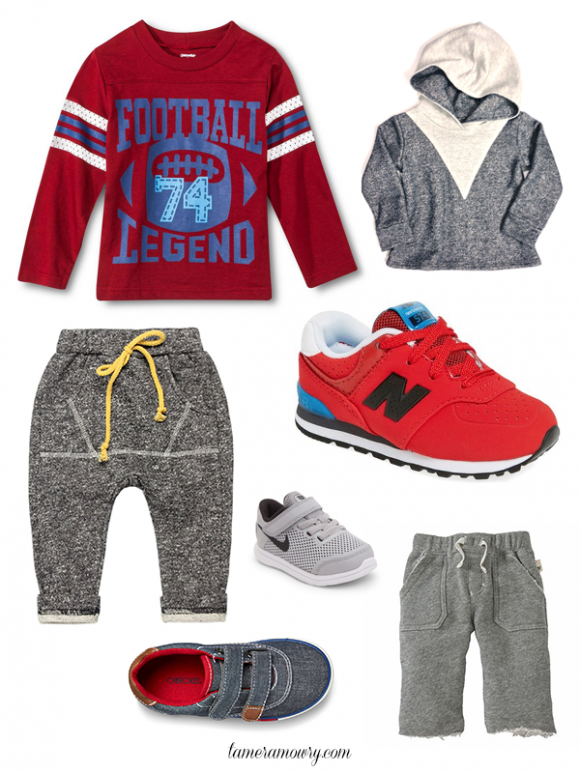 Football tee / Holy & Lulu hoodie / Red New Balance shoes / Gray Nike shoes / Terry harem pants / Harlow sneakers
Aden's style is pretty classic when he's out running around. He loves the reds and blues! But you can always sneak in a little added style with sweatpants and hoodies that have big pockets or unique styles.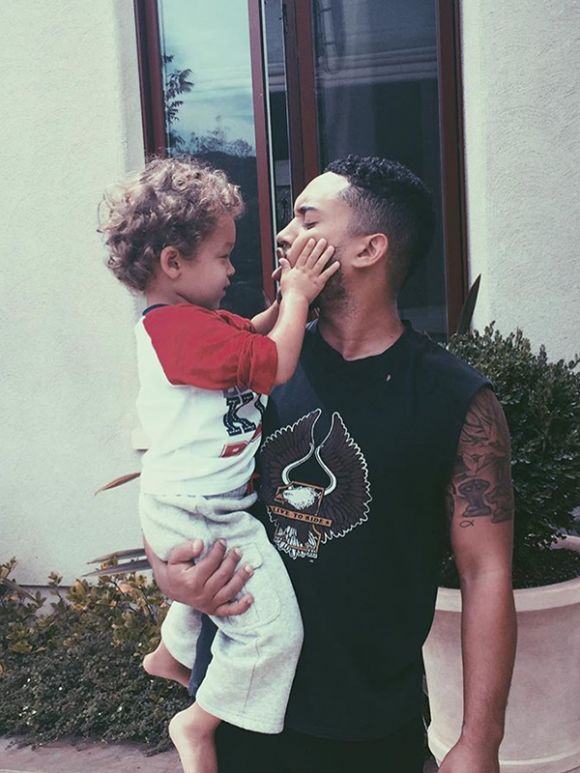 Playtime!
If only us moms could get away with those sweatpants on the reg. Lol.
Got any go-to toddler brands?
Xx,
Tamera