It's almost officially fall, which means breaking out the slow cooker for the yummiest comfort foods and coziest meals to make as the temps outside get cooler and we spend more time indoors with our families. This slow cooker pork tenderloin is also a great way to switch up your slow cooker meals, if you're used to a lot of chicken or beef recipes. Now, what to do…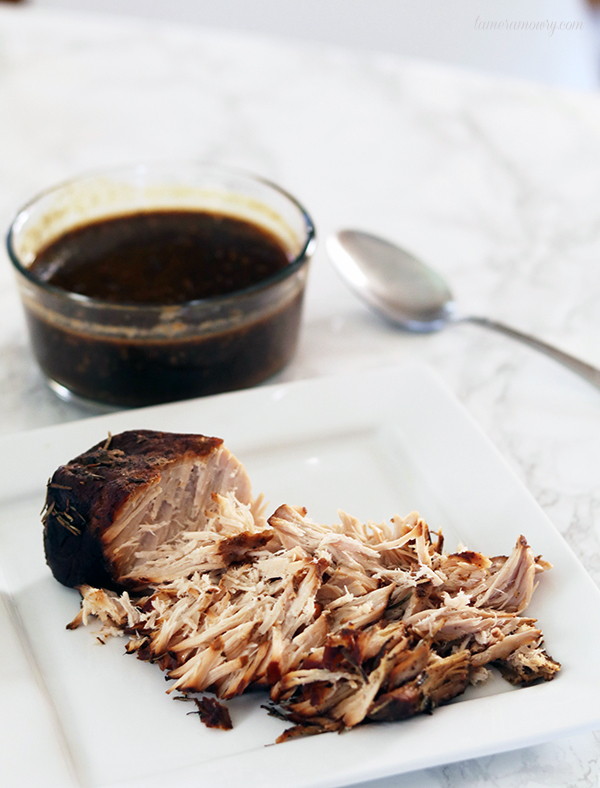 Slow Cooker Pork Tenderloin Recipe
Ingredients
1 pork tenderloin
1 cup chicken broth
1/3 cup balsamic vinegar
2 tablespoons honey
1 tablespoon soy sauce
1 teaspoon garlic
1 teaspoon salt
1 teaspoon thyme
1 teaspoon rosemary
½ tablespoon red chili flakes
Directions
1. Turn slow cooker on low, add chicken broth and pork tenderloin.
2. In small bowl, mix together balsamic vinegar, honey, soy sauce, garlic, salt, thyme, rosemary, and red chili flakes.
3. Pour over meat in slow cooker.
4. Cover, cook on low for 6-8 hours.
5. Remove pork and serve with remaining sauce.
Enjoy!
Xx,
Tamera