You can't deny that one-dish meals are the best. Whether it's one pot pasta or a slow cooker recipe, minimal meals are a busy parent's best friend. This healthy chicken and tomatoes dish is no exception, and it's pretty easy to whip up. See below for my step-by-step and let me know if you try yourself!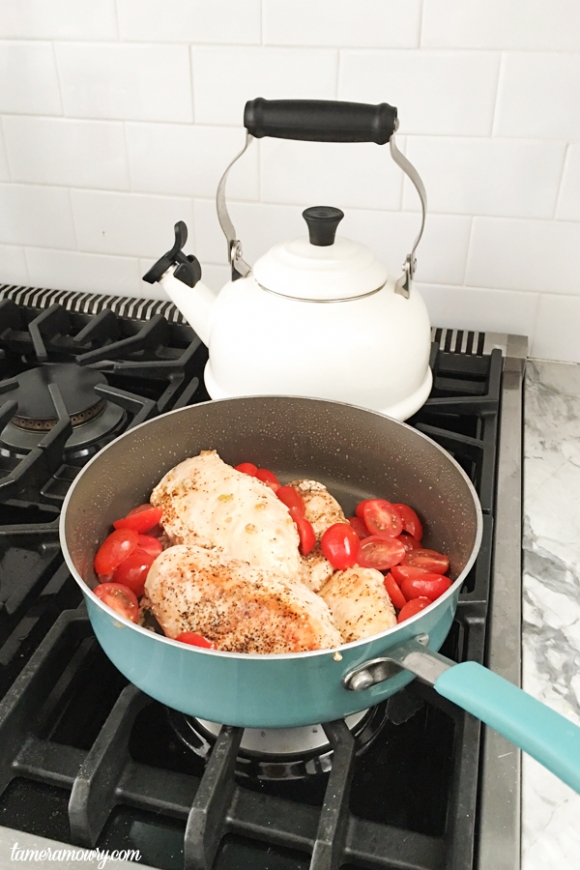 Looking good already! So here's what to do…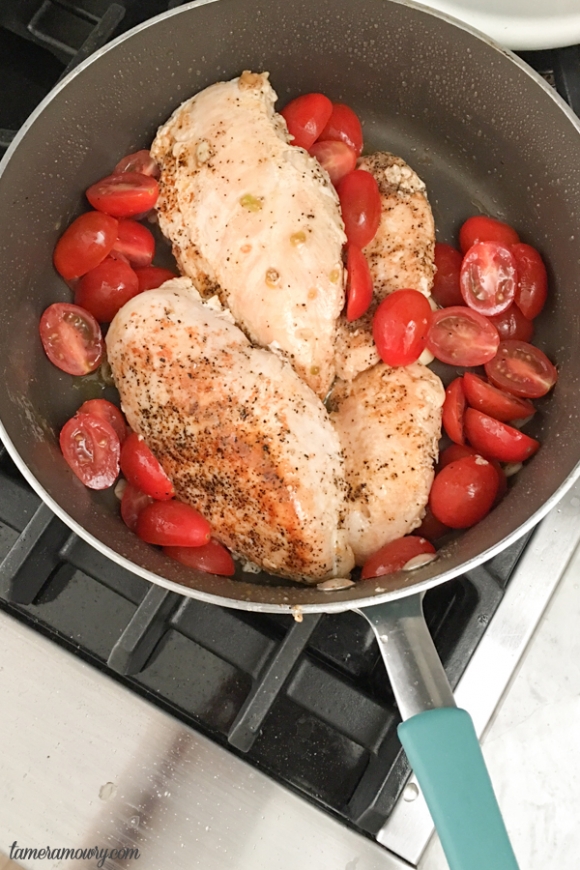 Ingredients
4 boneless skinless chicken breast
1 package grape tomatoes, halved
1/3 c. low sodium chicken broth
1/4 c. balsamic vinegar
1/4 c. lemon juice
1 package organic spinach leaves
½ tsp each salt, pepper, poultry seasoning
2 cloves garlic, minced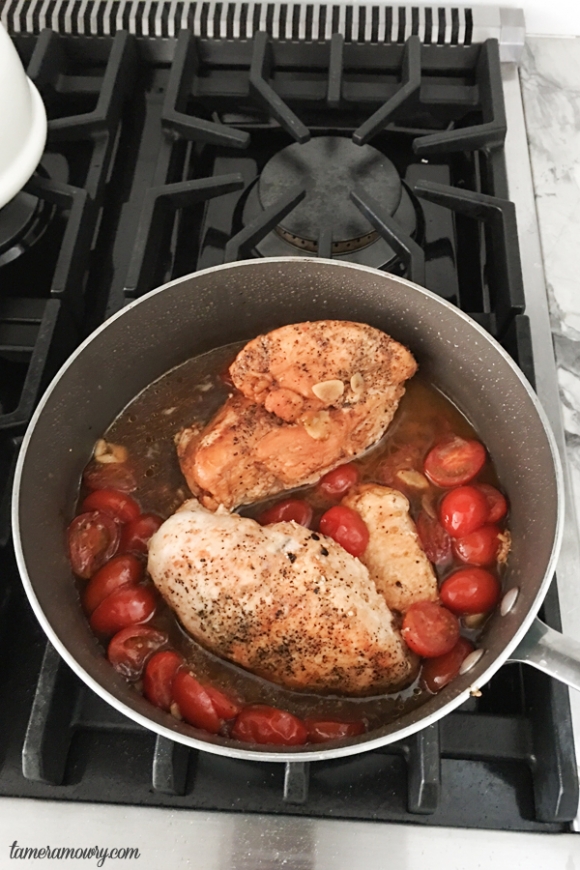 First, season and pan fry the chicken breast, 3-4 minutes on each side. Then, transfer it to a deep sauté pan with the tomatoes, seasoning, garlic, lemon, vinegar and broth.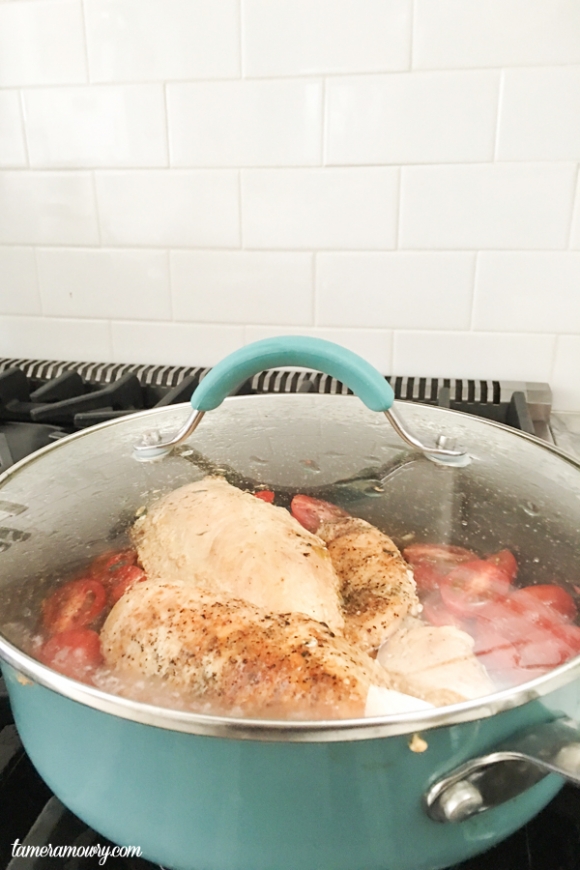 Bring to a boil, cover, and cook. You'll want your tomatoes to start to soften.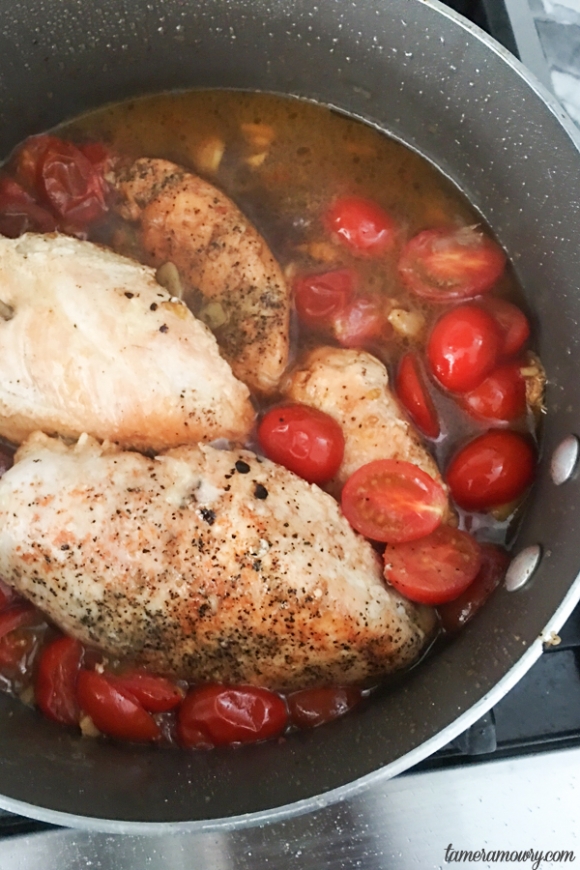 …It will look a little something like this. Stomach rumbling yet?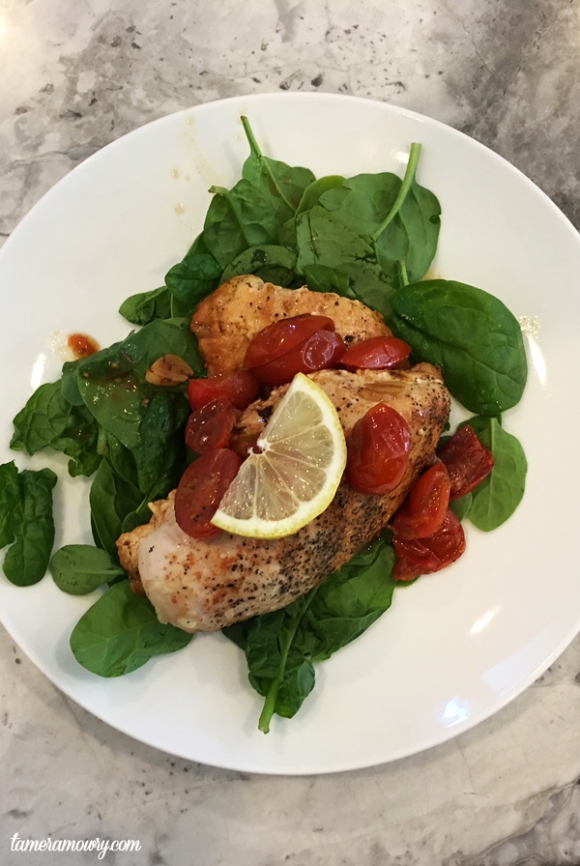 Drain the broth, and prepare a plate with a bed of spinach. You can save the broth and boil with a bit of corn starch to thicken it if you want to drizzle sauce on top of your chicken.
Top with lemon and enjoy!
Xx,
Tamera