Today I thought I'd share about just one of the many times Aden and I have shared some quality time together lately. It's really important to me to make time to spend with each of my children individually – we all love to play and explore together but there's nothing like one on one… It's so important!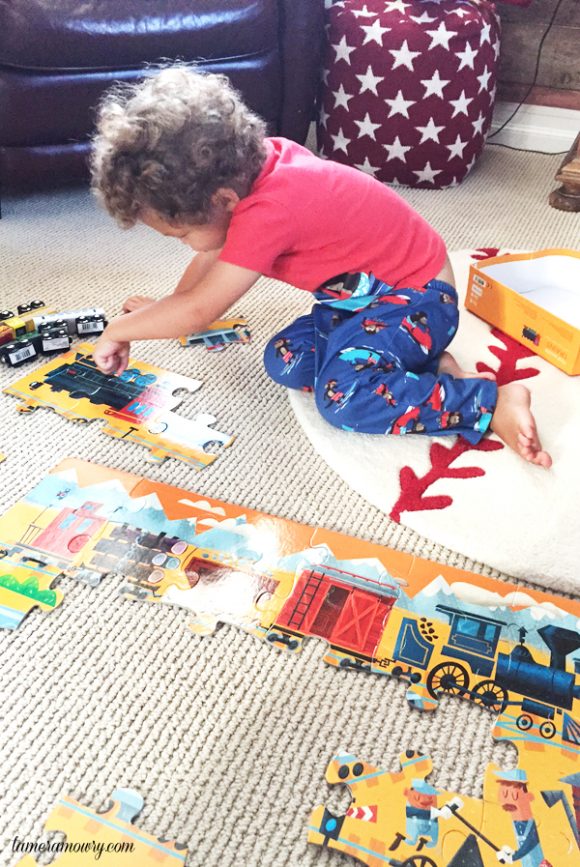 Not surprisingly, one on one time tends to involve trains whenever possible.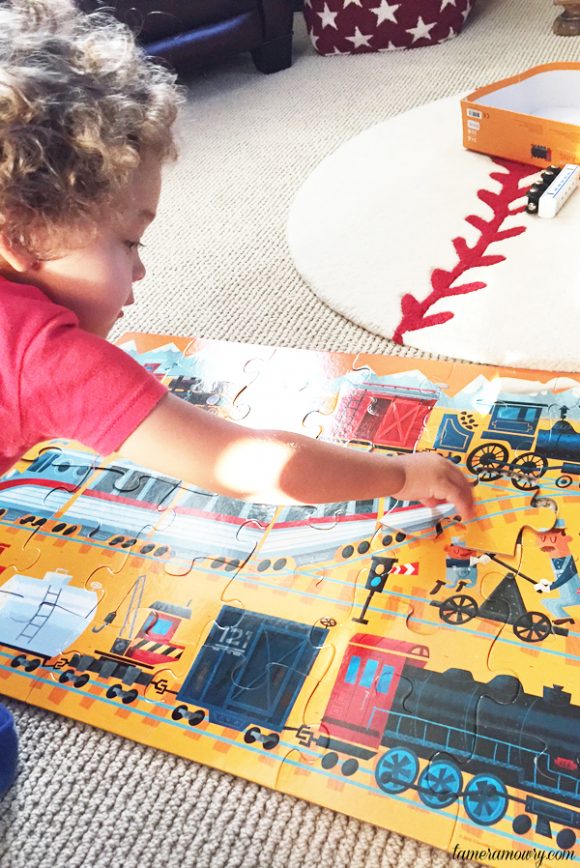 Puzzles are such a fantastic educational activity for little ones because they teach patience, hand eye coordination, motor skills, memory and so much more. These are all things that we take for granted as grown ups, having long forgotten the process of learning them, but they're absolutely necessary skills to have.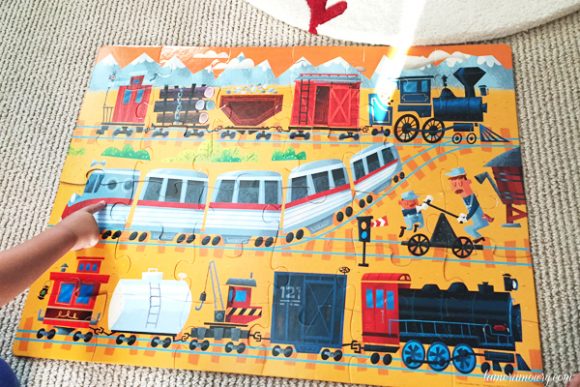 What's more is the sense of accomplishment that comes from completing a goal – and with a puzzle, there's always a clear goal. The puzzles he does are already becoming more complex, and soon he'll have more to achieve and be proud of!
Quality time, learning – so much goes into a little puzzle time. :)
Click here for more of our mommy-son time activities.
Xx,
Tamera