Over the past couple weeks I've received more comments, emails, and messages than ever and I wanted to address a few of you guys because I don't get the chance to do that very often. If you watch The Real you might've seen that recently we all got up close and personal about how guilt can hold us back in our lives, making it hard to make our New Years wishes come true. I mentioned my desire to go a little easier on myself, and talked about how I've experienced mom guilt from being a working momma away from my little ones so much. At the time, I knew that of course lots of other working moms could relate, but boy did it finally sink in!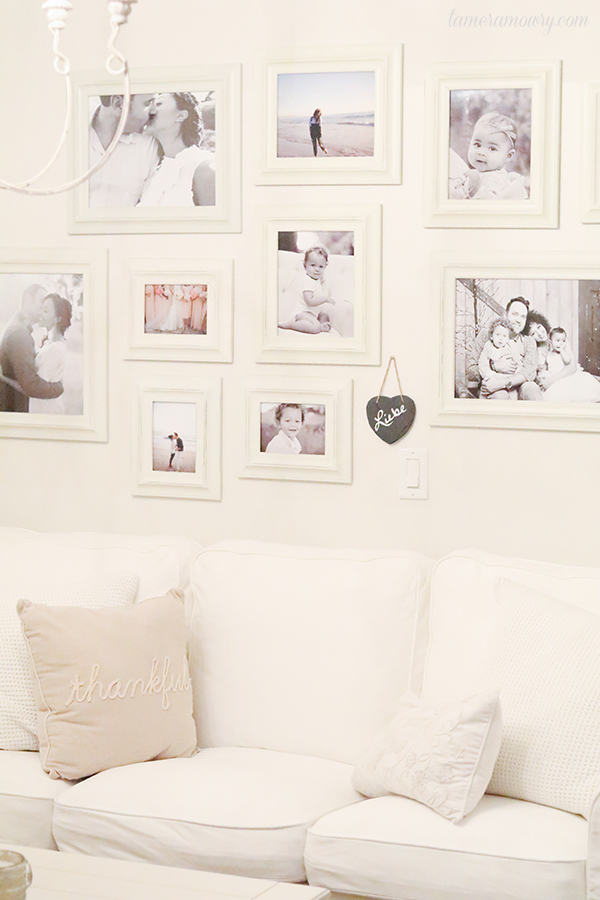 Photos of my family in my dressing room at The Real.
It's true that on social media there are plenty of people who aren't into hearing about motherhood, who don't relate to raising two young children who are my everything, but what I've seen lately is that all of you who DO relate, who felt supported by MY feelings and who in turn supported me, outweigh the naysayers.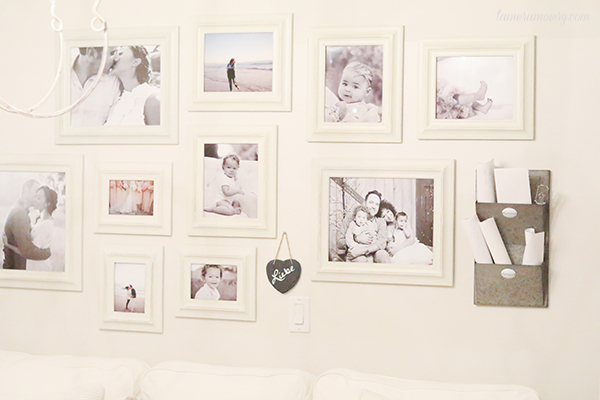 I've received a ton of inspiring messages and stories but a few really touched my heart and I wanted to share and just say thanks to them and everyone else who has spread positivity already this year – whether it was to me or just by inspiring a mom friend or anyone who needs it. I hope that everyone who reads this can be inspired by your amazing messages too :)
Lauren B said, Today I watched the clips about guilt on The Real's YouTube channel. I watched them as I sat in the "Mother's Lounge" pumping at work. Your words resonated deeply with me. As I watched, I knew my husband was waking up our daughter and getting her ready for the day. I long to be there in the mornings. I feel guilt for leaving her day in and day out to provide for our family. I worry that she'll love her dad more than me. The feelings you expressed and the words of encouragement that Jeannie, Loni, and Adrienne shared were very beneficial to me today. Especially coming back to work from a wonderful vacation. I needed that extra boost to help me carry on. 
Phebby Z said, I remember as a child missing my mother but looking forward to her coming home and sharing with us all her experiences. She has a huge sense of humor and the moment she got home, it was like she never even left. Because, she would just shower us with love and play catch up on whatever was going on in our lives individually. In my eyes my mother is the best mother ever! We've all grown up to be strong women and men and nobody has any issues as a result. All of us kids agree that between mother and daddy, we got the best parents ever! …From one woman to another, those little blessings you have are always looking forward to your coming home and telling them all about your day. Don't think you have to make up for lost time without them! Just be there when the time allows according to your schedule and play and lather them with as much LOVE as you can.
Juliette said, As mothers we always want to do more and be the best we can be and not everyone is going to agree with how we raise our children, but then not everyone will understand the things we give up to make sure our families want and need for nothing. Even if it means missing out on a few things here and there… Be proud of the mom you've become because trust me it's so worth it in the long run when they turn to you and say, thank you mom… Continue to be who you are never let the negativity disrupt that.
From the bottom of my heart, thank you to everyone who chooses to lift other women up instead of tearing them down. You inspire me.
Xx,
Tamera