We had a wonderful Christmas last week so I wanted to dedicate this week to sharing our adventures. First up, this amazing holiday bread recipe that was given to me by my friend Talitha. It's delicious and makes a great gift for the holidays and even New Years Day. Up through the new year there are always visitors coming by and family and friends to catch up with so this is perfect to have handy! I made it for the crew on The Real and it was a hit. It could be a winter hostess gift, too… So many possibilities.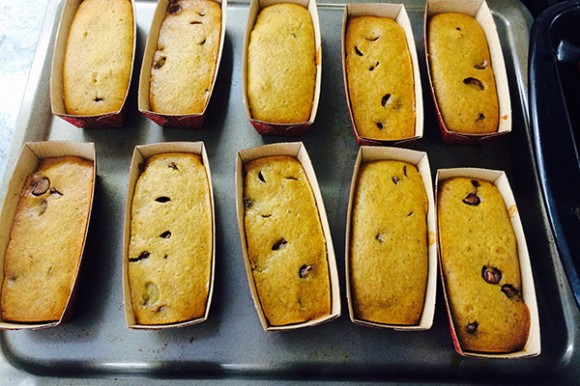 Homemade Pumpkin Bread
Makes 6 servings
Ingredients:

Mix
1 ½ c. sugar
1 t. baking soda
¼ t. baking powder
½ t. ground cloves
½ t. cinnamon
½ t. salt
½ t. nutmeg
1 2/3 c. all purpose flour
Additional ingredients
½ c. oil
½ c. water
1 c. canned pumpkin
two eggs
Instructions:
To prepare, blend mix with the ½ cup oil, ½ cup water, one cup canned pumpkin, and two beaten eggs. Spread in a greased 9×5" loaf pan and bake at 350 degrees F for one hour.
Super easy! I chose to spread them out over mini loaf pans for giving.
Thank you to Talitha for sharing this recipe with me.
Xx,
Tamera