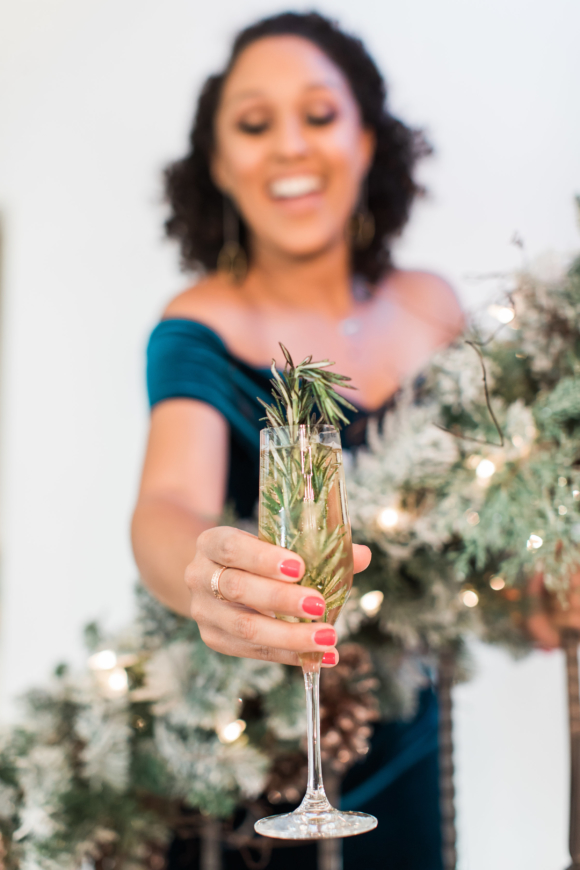 Tomorrow is New Year's Eve, and I'm sure that many of you guys are like me and busy planning your celebration. I love to host a get-together to ring in the new year, and am always trying to think of ways that I can add some special touches to the food and drinks that I serve.
So, this year I decided to get a little creative with my champagne, and infuse my brut to create a glass of bubbles that has a little extra something for my guests. I tested these out at a Christmas party, and they were a total win!
What is great about these champagne infusions is that they aren't complicated cocktails, or overpowering in flavor — They don't ruin the classic taste of the champagne, or add sugar to the drink. They are also easy to do, and don't require a lot of time spent at the bar.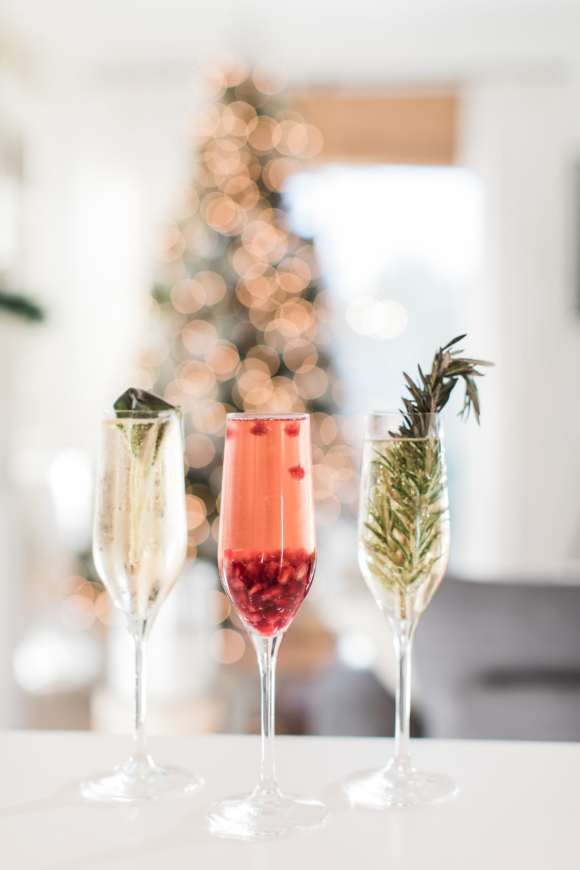 Here are the three champagne variations I created:
PEAR + SAGE INFUSED CHAMPAGNE: To create this, simply add 1 oz of fresh pear juice to a glass of cold champagne, and then add in a sprig of fresh sage and serve.
POMEGRANATE INFUSED CHAMPAGNE: Place a tablespoon of fresh pomegranate seeds in the bottom of a flute. Add in 1 oz. of POM Pomegranate juice, and top off with cold champagne and serve.
ROSEMARY + ST. GERMAIN CHAMPAGNE: Place 1 oz. of St Germain liqueur to a flute, and add in a fresh sprig of rosemary. Top off with cold champagne and serve.
Do you guys ever infuse cocktails? Let me know if you have any other creative ways to serve champagne. Cheers!   
Xx
Tamera