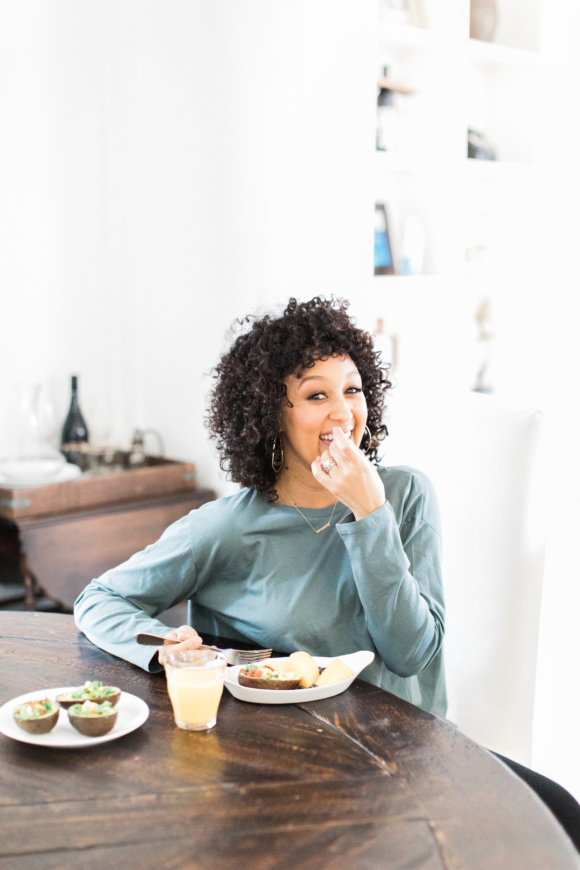 Cooking weekend breakfast at home with my family is one of my favorite things to do! We all love just being together, and hanging out in our pajamas for as long as possible. While the kids have their own breakfast, I always try and make something healthy (but still delicious) for my husband and I.
I was searching for some new breakfast recipe inspiration on Pinterest the other day, and saw that people were making some amazing egg and avocado dishes, and I knew I had to try my own version of this.  Avocados are one of my all-time favorite things to eat, and they are full of good fats and are a perfect food to start your day with.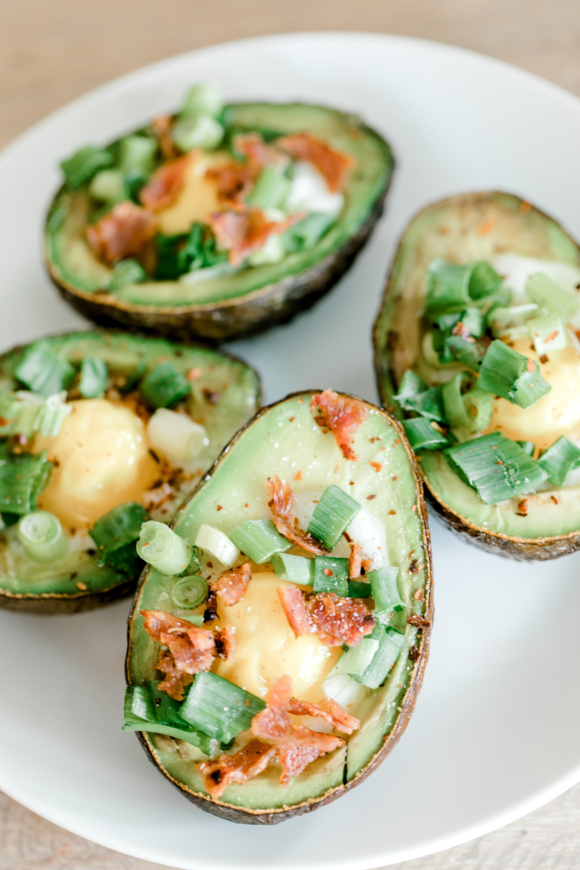 Guys this breakfast turned out amazing! It was so easy to make because the ingredients are so simple, and you can keep the whole thing organic! It was a total breakfast-win in my house! Also, they look pretty impressive …. I would definitely serve these at a brunch!
Please let me know if you guys try this recipe, I would love to know how you like it. Also, let me know if you top your eggs with anything else … It would be cool to try other versions of this!   
Xx
Tamera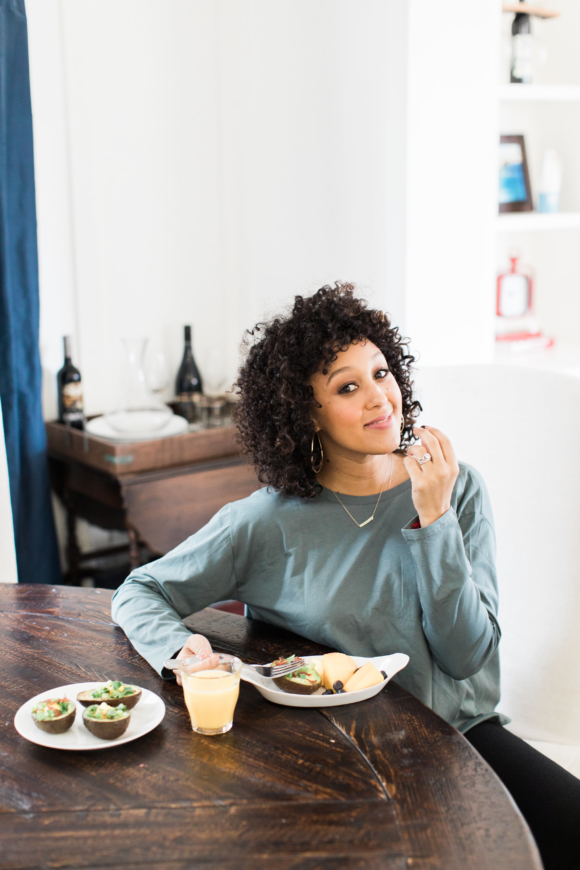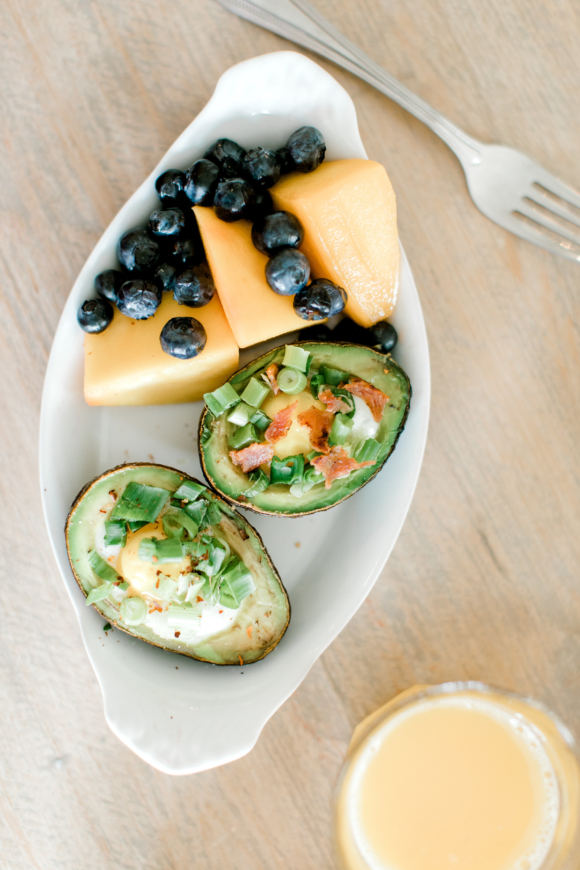 Easy Baked Eggs in Avocados  |  1 Serving  | Total Time: 15 minutes
Ingredients:
2 Organic eggs
1 Large ripe avocado
¼ Cup of finely chopped green onion
1 Piece of cooked turkey bacon, broken up into bits (optional)
Salt and pepper to taste
Red chili flakes to taste (optional)
Directions:
Preheat your oven to 350°F. Start by cutting your avocado in half, lengthwise and remove the pit. Take a spoon, and gently carve out more room in the space where the pit was — You are going to need a little more room for your egg.
Next, place your avocado on an oven-safe tray and gently crack each of your eggs and place them into the avocado halves. There is going to be a little bit of spillover of the egg whites, but don't worry about that. Bake your eggs for 15 minutes in the oven, or until they are cooked to your liking. Remove them from the oven, and top with green onion, turkey bacon bits, salt and pepper and red chili flakes. Serve hot and enjoy!