As much as I like to stick to a healthy diet, in part because it also improves the look and feel of my skin and hair, there also happens to be a lot of topical ways to apply superfoods in order to reap their many benefits. I don't think I'm alone in requiring a regular deep condition to keep my strands manageable, and if there's an ingredient in my pantry that might be able to do the trick – why not give it a try? Who doesn't want to achieve that post-salon softness without actually leaving the house, anyway?
Try these 3 easy DIY hair masks for natural hair that's in need of a boost: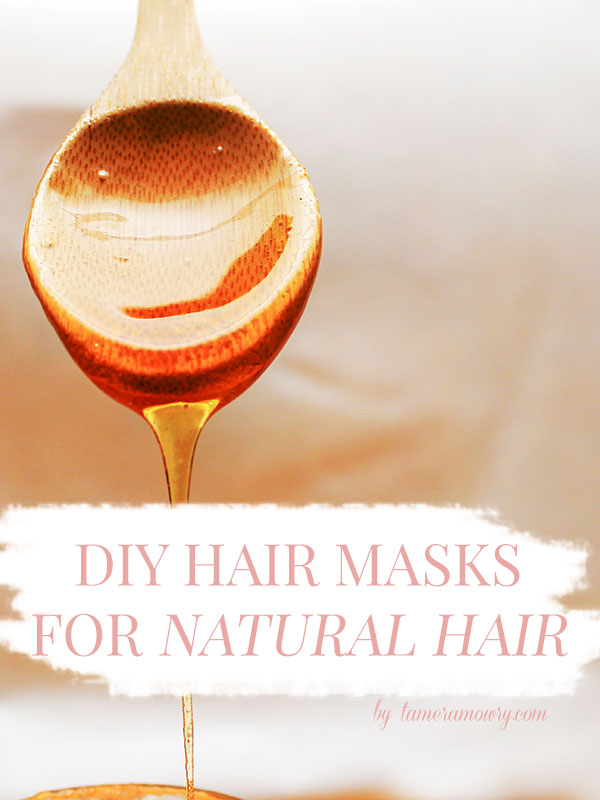 Yogurt + Honey
This is a classic hair mask that helps conditioned parched hair. Nutrition-packed Greek yogurt can soften hair, add shine and even help detangle curls. Simply apply to hair after washing and leave on for twenty minutes before rinsing. I've seen versions of this mask with Manuka honey (for its scalp-cleansing antibacterial properties) and coconut oil for an added dose of moisture.
Avocado + Eggs
This old school mask is made by combining an avocado and whole egg with a tablespoon of honey and a tablespoon of olive oil (coconut oil is always an option – and smells so nice you really can't go wrong). Make sure all ingredients are thoroughly blended, so you don't end up with chunks of avocado in your hair. Apply and wait for 20+ minutes before thoroughly rinsing.
Banana  + Coconut Milk
This last deep conditioning mask is as simple as can be, requiring only two ingredients, but flexible enough that you could add honey or yogurt to for added oomph. You'll make more than enough for one hair mask if you combine a ripe banana with a cup of full-fact coconut milk. Quick tip – This is one you'll probably want to combine in a blender if you can – it's tougher than you think to completely combine the two.
Of course, if DIY isn't your thing, you can always opt for one of the masks below:
Have you gone the DIY route with your hair before? Click here for 3 easy DIY face masks to round out your at-home routine.
Xx,
Tamera