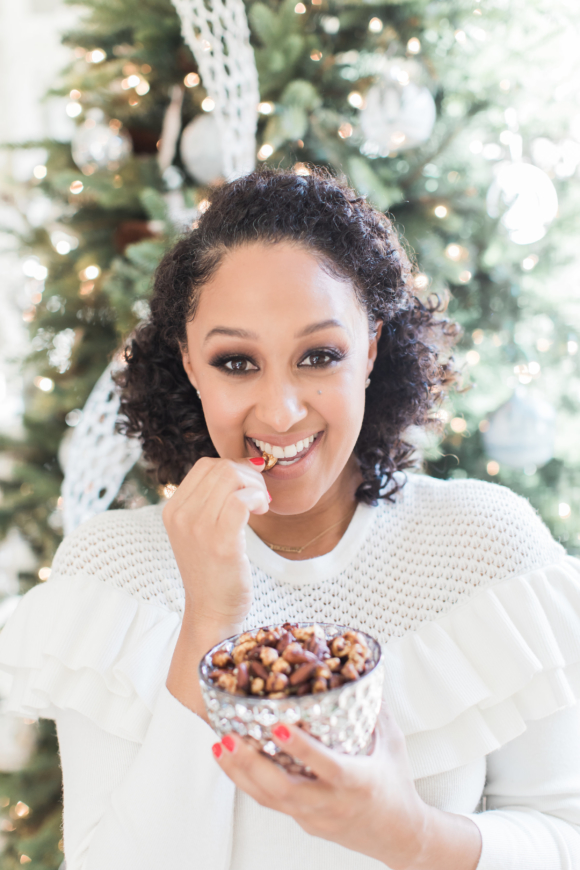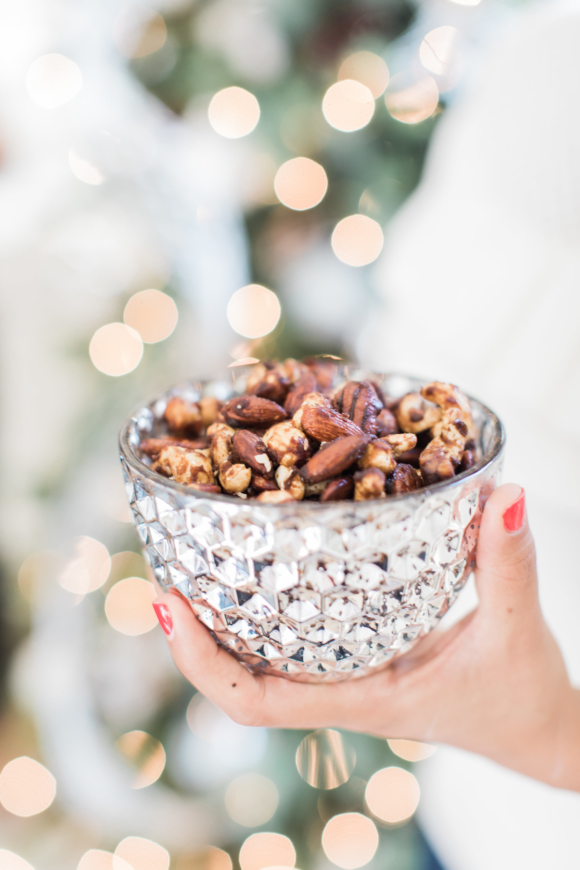 Christmas may be over, but the festive season is still going, and now we all have New Year's Eve to look forward to! I love ringing in the new year with lots of family and friends around, and that usually means entertaining.
For any New Year's Eve get-together, I like to serve a lot of small snacks and appetizers so people can nibble throughout the evening (and soak up all that champagne!). This year while I was planning my menu, I decided it would be great to have these homemade candied nuts around for people to snack on. Traditionally, candied nuts are full of processed sugar, so I took a healthier spin on them and made them with coconut sugar instead — And they turned out great!
What I also really like about this recipe is that it is made on the stovetop, and can be done in about 15 minutes. These nuts are a fantastic thing to make ahead of time and they store really well, so it takes some of that day-off prep pressure off. In fact, I found that they were even better the next day because it gave the nuts time to harden.
You can also feel free to customize what nuts you use. I chose to use almonds, hazelnuts, walnuts and pecans — But you can add or omit any nuts you want.
Let me know if you guys try making these for your New Year's Eve party, I would love to know how they turn out!  
Xx
Tamera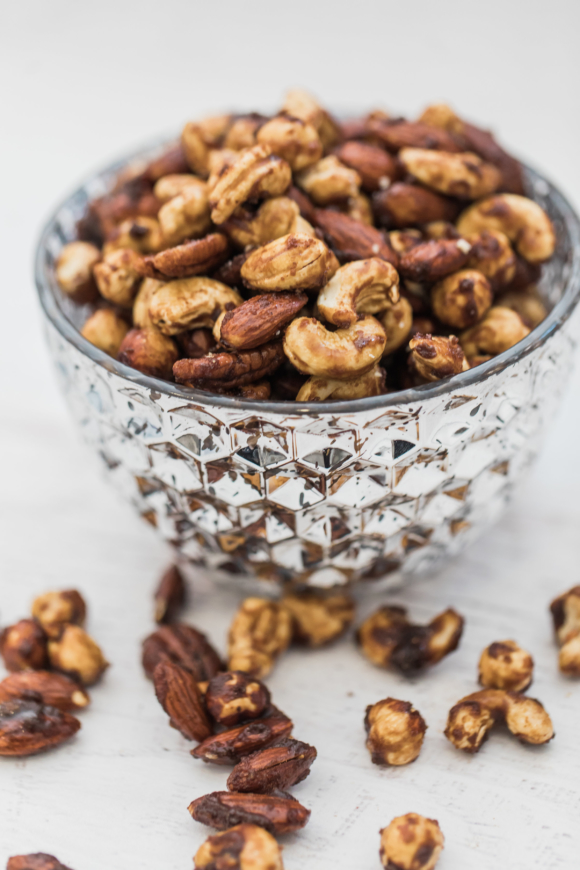 Healthy Homemade Candied Nuts | Total time 15 mins
Ingredients:
3 cups raw nuts of choice — I used almonds, hazelnuts, walnuts and pecans
1 teaspoon of sea salt
1 tablespoon of cinnamon
1 teaspoon of vanilla
1 cup of coconut sugar
1/4 cup water
Instructions:
In a large skillet over medium heat on the stovetop, combine the sea salt, cinnamon, vanilla, coconut sugar and water.
Mix all ingredients, stirring constantly until the sugar is dissolved.
Add in your nuts, and stir constantly until the nuts are well coated and start to crystalize.
Remove the skillet from the heat, and let it sit for 2 minutes.
Place all the nuts on plates, and let the remaining liquid pour on to the plate. Using a wooden spoon, separate the nuts so that none of them are in clusters.
Let the nuts sit on the plates for an hour, and then remove them and place into an airtight container. Store until you are ready to serve.