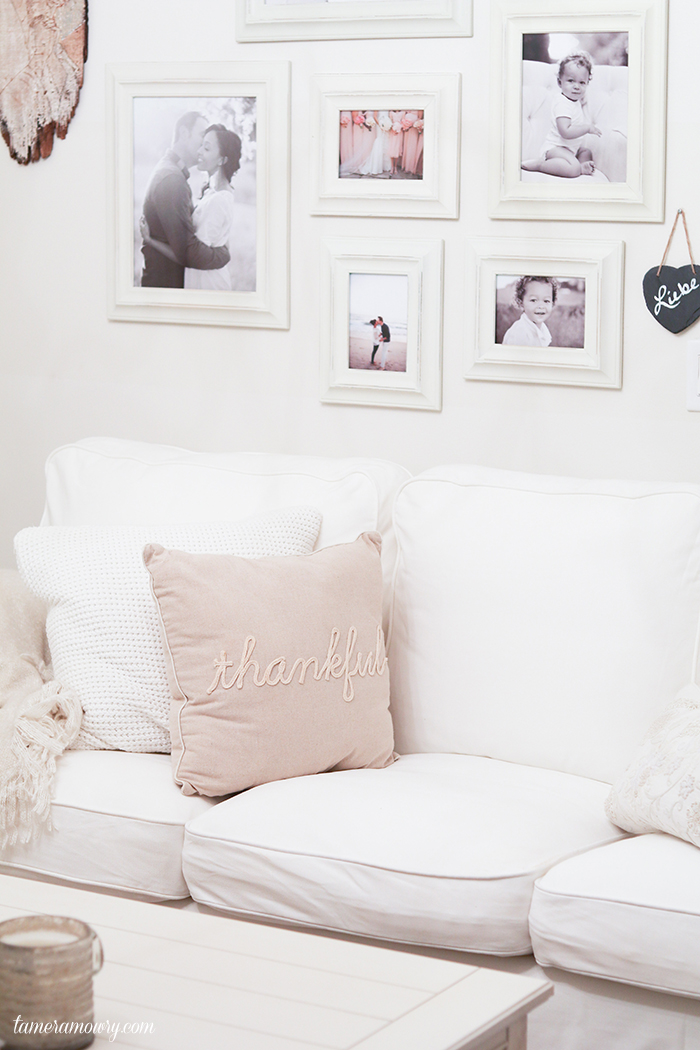 Hey guys! You might've seen some peeks of my dressing room at The Real over on Instagram, but I made sure to save a ton of exclusive photos to share here on the blog. As you can probably already tell, my dressing room is very different from how I decorate our family's home…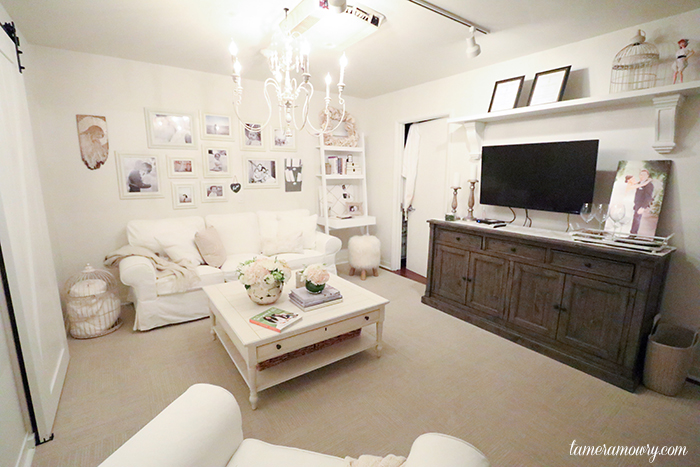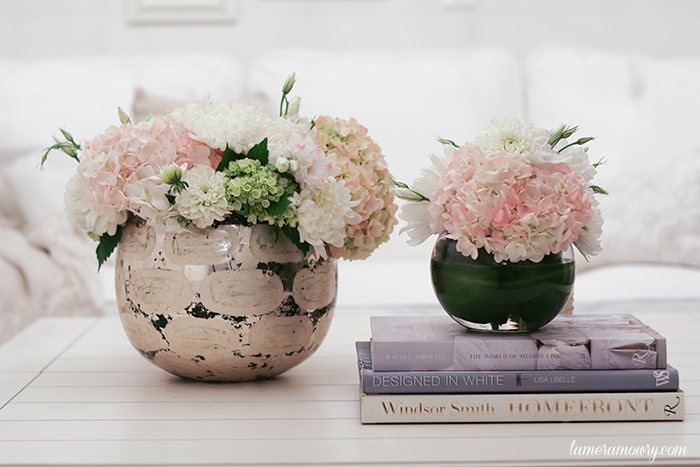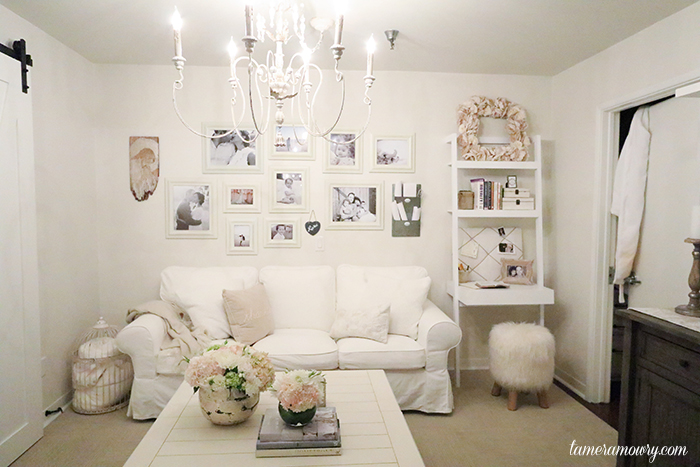 Why? The time I spend in this space is unique because it's all throughout my work day. We have long hours filming at The Real, so this isn't just for changing but primping, preparing for the day, transitioning and more. And of course, visits from my little ones whenever possible! Because of this, I wanted it to be cozy, clean and relaxing. Shout out to my designer Alexis Fields for knowing exactly what I mean by this!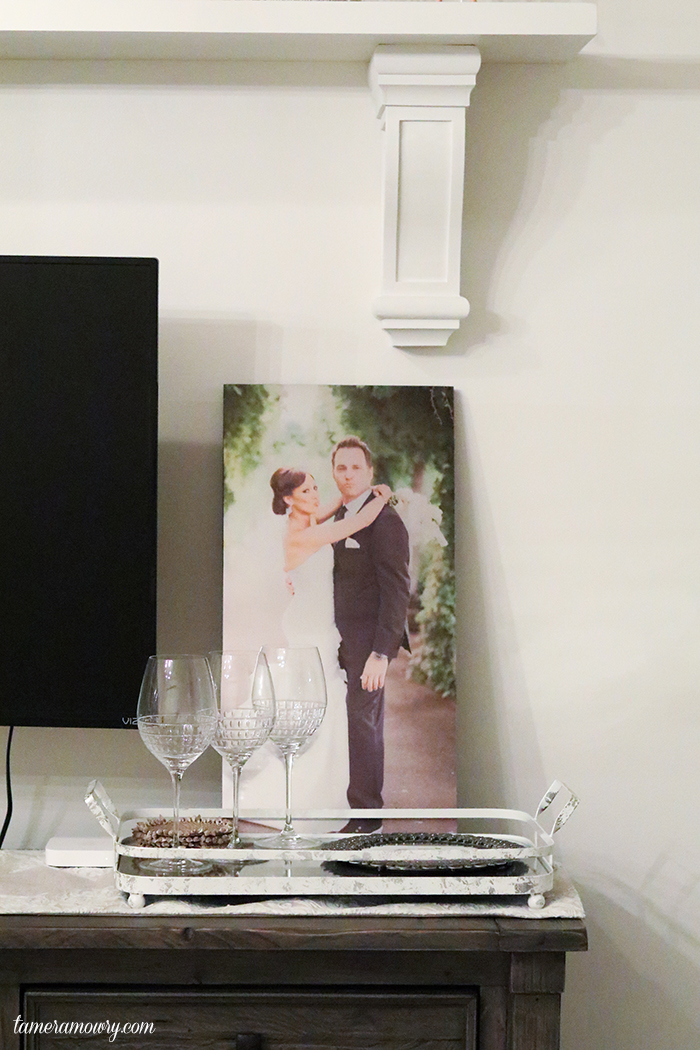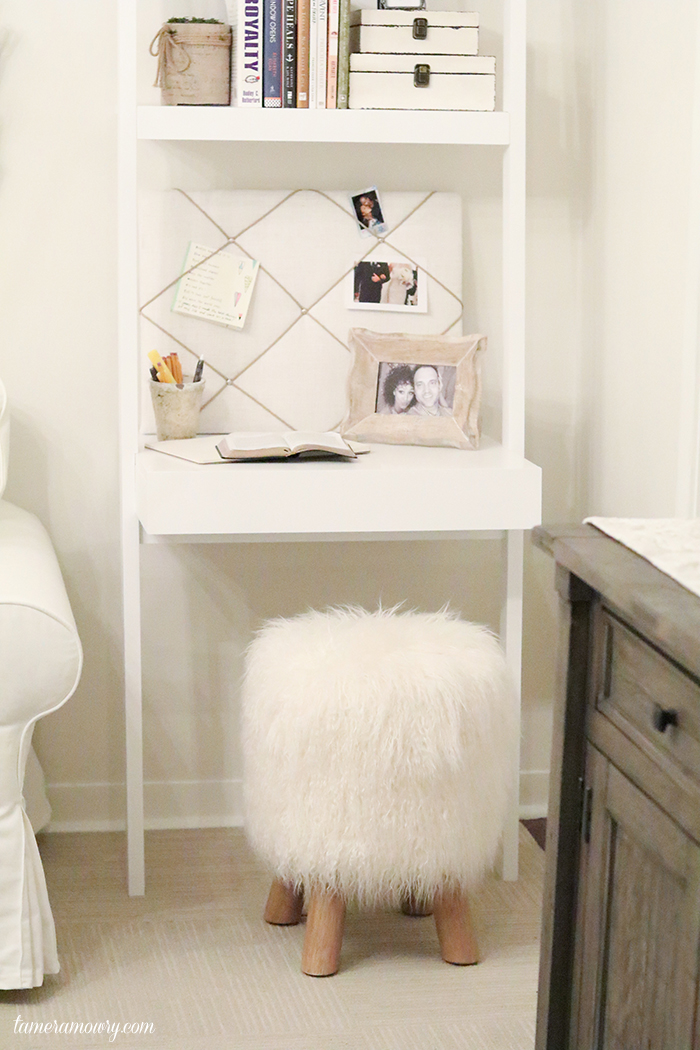 And since I spend all my time here when I'm not at home with my family, I made sure everything in it has sentimental meaning. Since I don't need a typical office space, I carved out a little nook for my Bible and journal… Two things there is always time for.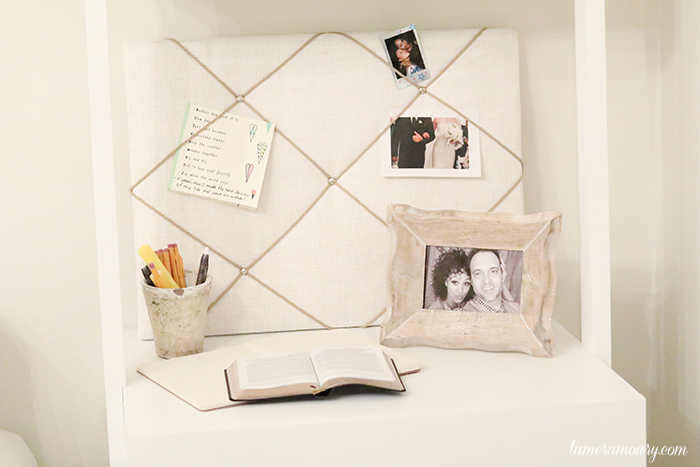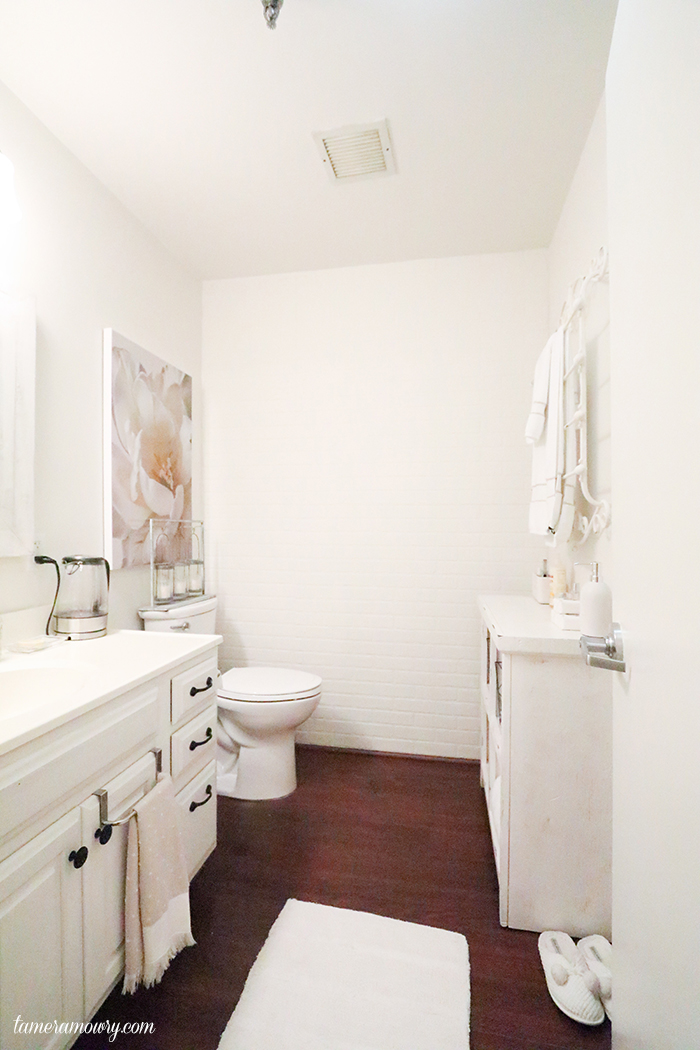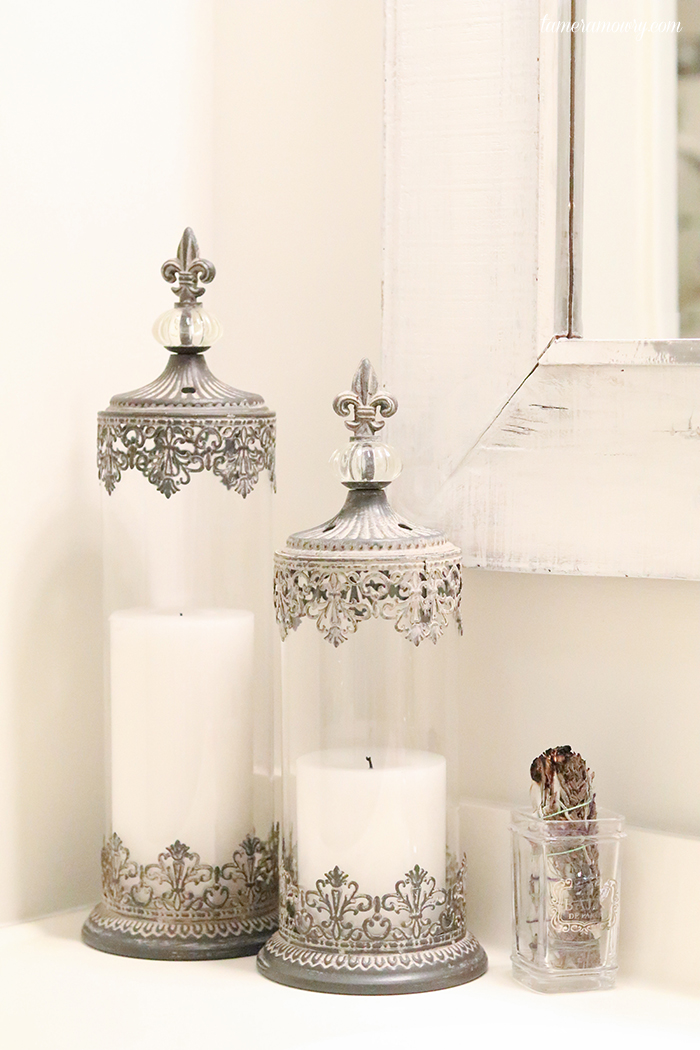 Instead of pops of color, my entire dressing room is very subdued and romantic. Silvers, creams, and pale pinks are my accent colors. However, what the space lacks in color is made up by textures, from these gilded candle holders to a cozy knitted throw and faux fur stool. It's all about being cozy and warm… No matter what room I'm decorating, my goal is always WARM.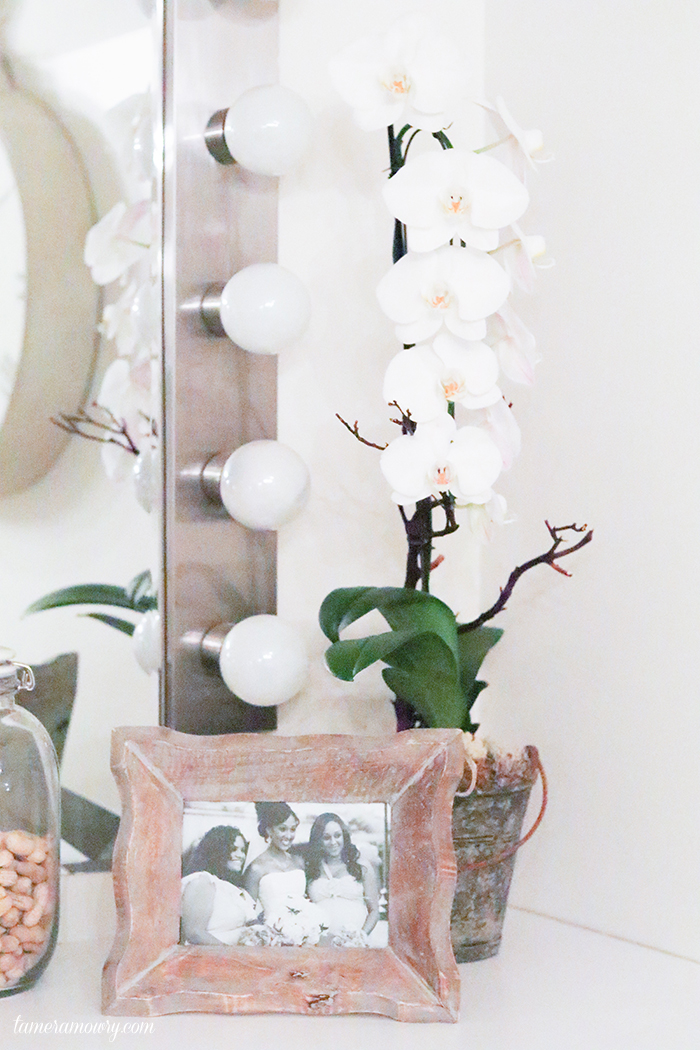 Got a room in need of a warm, cozy makeover? Here's a handy guide…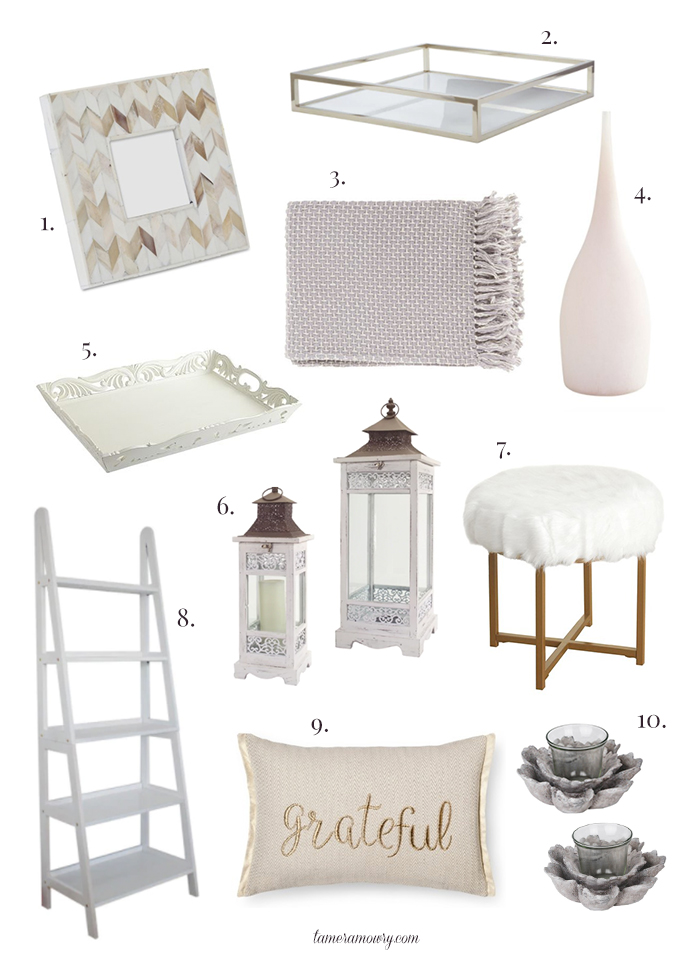 Chevron bone picture frame / White square tray / Light gray/ivory throw / Gemma vase, frost / Nettie carved trays / Wood vintage lanterns, set of two / Victor stool / A frame ladder shelf / Grateful pillow / Small flower candlestick holder
So, what's YOUR ideal space? Cozy, warm, modern, rustic? Share with me in the comments below!
Xx,
Tamera