Have you ever done your makeup at home, only to walk by a mirror while out and about, and have the surprise of finding it's either too bold or barely there at all? Whether you constantly find out that you go heavy on the bronzer or aren't quite as accurate with your eyeliner, great lighting is KEY to knowing how your makeup will look when you leave the house.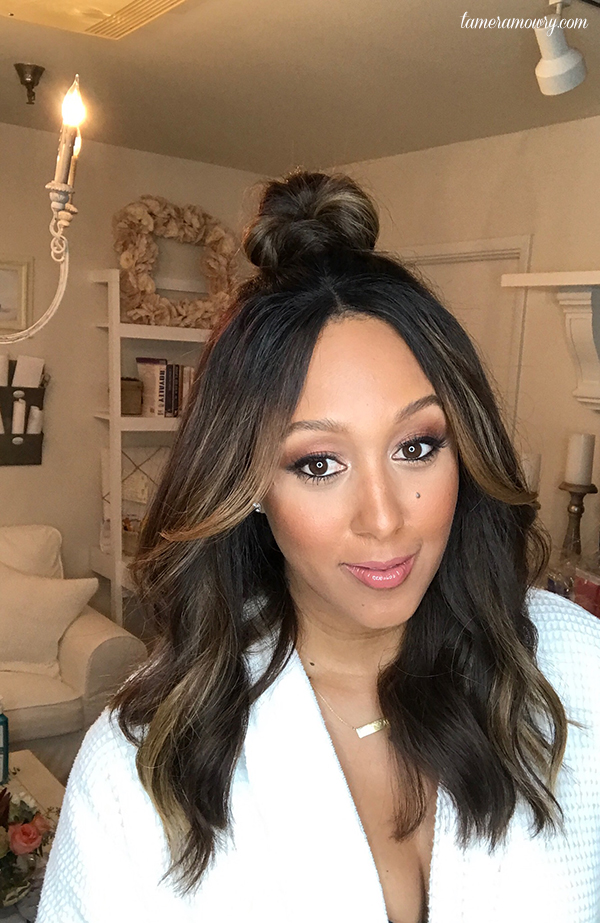 Lighting differs everywhere you go, but throughout the day, you'll likely be in natural light repeatedly. You'll want to try to mimic great lighting as well as possible, so that your makeup looks good beyond the bathroom! While many bathrooms no longer have vanity light these days, one of the reasons for those light bulb lined mirrors was to provide lighting without all the shadows and glares. However, you have to have bulbs that provide a soft light that's also positioned to be eye level instead of simply overhead. If where you do your makeup only has one light fixture on the ceiling, for example, you're not going to properly achieve the makeup that people will see straight on. Yikes!
The solution? Luckily, there's a few. For one, if you can bring natural light in, do it! If you can, open the blinds and do your makeup near a window. But if your bathroom lighting is too dim or even too harsh, worry not, you can actually mimic natural lighting indoors with a Natural Daylight Makeup Mirror. If you haven't heard of this, it's quite the multitasker. You get a mirror that captures ALL the details of your face (hello, stray eyebrow hairs), allowing you to see makeup and skin tones in a much more accurate light. Plus, it reduces the glare of standard lighting.
When it comes to showing off your makeup, being camera ready is always a challenge. Indoor photography is notorious for making us question our makeup choices, when it's once again all about lighting. To combat this, try a DIVA Ring Light and stand, which is a light designed for makeup professionals (but is thankfully available to everyone online) to be able to capture their beauty look on camera accurately every time. Chances are your fave beauty vloggers use a DIVA light – it's great with video too. And while it's a bit of an investment (the NOVA version is more affordable for those starting out), if you want great photos or video, you'll need something to combat the lighting mishaps I talked about above. It creates an intense, shadow-free light that takes away that yellow-y glare you get in your vanity, and helps colors really pop – from your glowing cheeks to your shade of lipstick to those beautiful eyes. No filter needed!
One last tip while we're on the subject of lighting: when shopping for makeup, be sure to consider how it will look in "real life" lighting before purchasing from the store. You can usually sample it, take a look in a compact mirror while outside, and go back in to purchase if you like what you see. Those mall lights are killer!
Have you heard about these makeup lighting tricks?
Xx,
Tamera