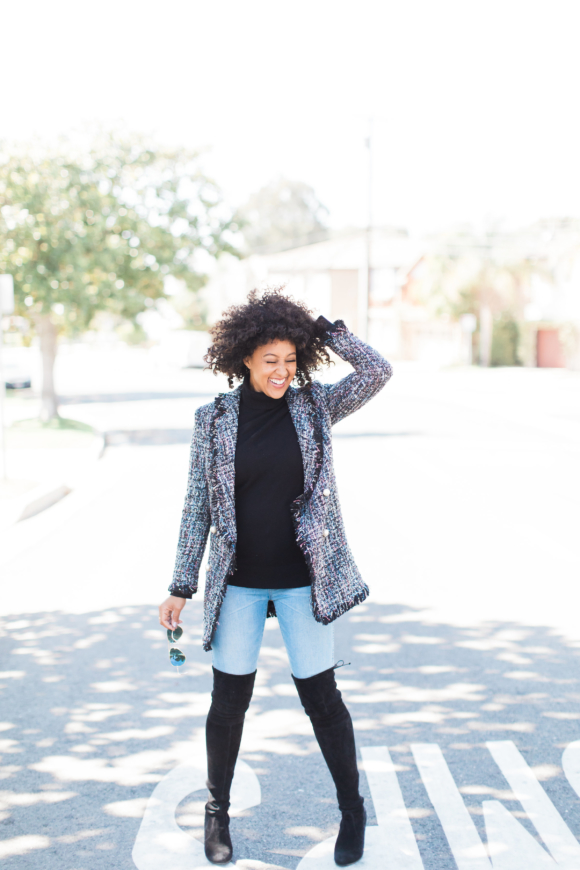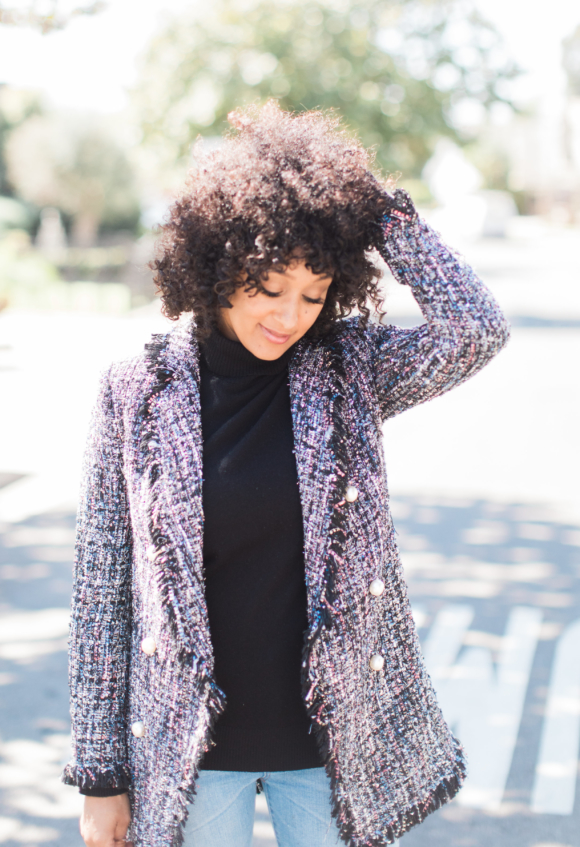 When it comes to dressing for fall, it's all about being able to adapt to the ever-changing temperatures — This time of year, one minute you're bundling up, and the next you are taking layers off. I always find myself wanting to bring a coat out (especially at night), but never want to wear anything that is too bulky or warm. That's why this year I have invested in a few oversized sweaters and light coats instead, and I am so glad that I did! I love wearing pieces like this because I can easily layer under them, and I don't find myself having to carry around a big coat when I get too warm.
This season there are a ton of beautiful cardigan-style sweaters and light coats in stores to choose from. I suggest picking up one (or two) pieces that will be versatile staples in your wardrobe, and that you can carry over into spring as well. Go with a sweater or coat that is fairly simple or neutral in tone, and that can be paired with a lot of different colors and looks. I like to buy sweaters and coats that can also be dressed up or dressed down — That way I know that no matter what my outfit is, if I get chilly I know that I have a chic option to stay warm.
Finally, make sure you invest in a sweater or coat that is comfortable! Don't buy one that doesn't feel cozy to you … The coats and sweaters that I have bought have especially come in handy when I have been traveling and tI get cold on an airplane. Trust me, you will definitely be happy you bought a piece you are warm and comfortable in!
Here are some of my favorite oversized sweaters and light coat looks for fall: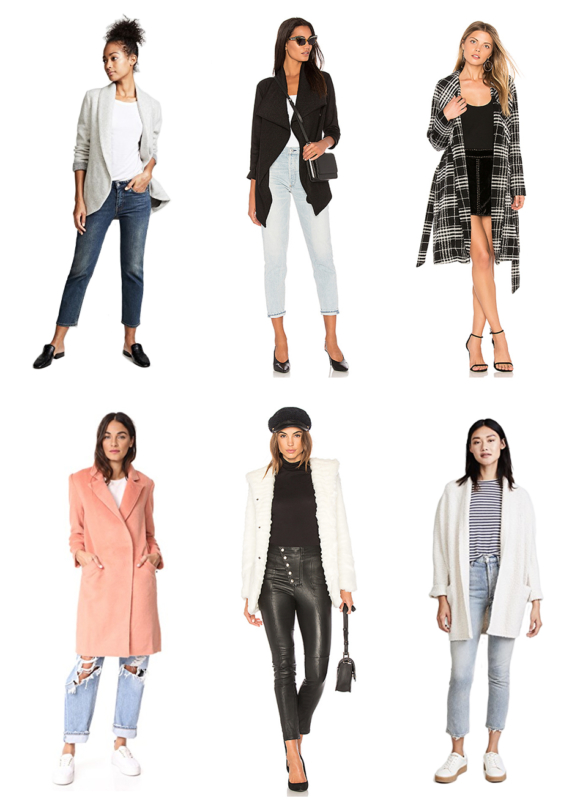 TOP ROW, LEFT TO RIGHT: BB Dakota Ardsley Jacket | Jack By BB Dakota Lauritz Jacket | BB Dakota Kennedi Coat | BOTTOM ROW, LEFT TO RIGHT: MINKPINK Fearless Coat | Etienne Marcel Indigo Faux Fur Coat | Vince Drape Front Cardigan
How do you guys dress for the ever-changing fall weather? Let me know if you have any other tips for staying fashionable and comfortable!
Xx
Tamera