Do you guys switch up your home décor based on the seasons? I don't go too crazy but I absolutely love this time of year and I'm a firm believer in keeping a house a welcoming space that you feel truly excited to come home to. And if you want to think outside the box with unique fall home decor ideas, why not try something new inside and save the red, orange and yellows for the leaves?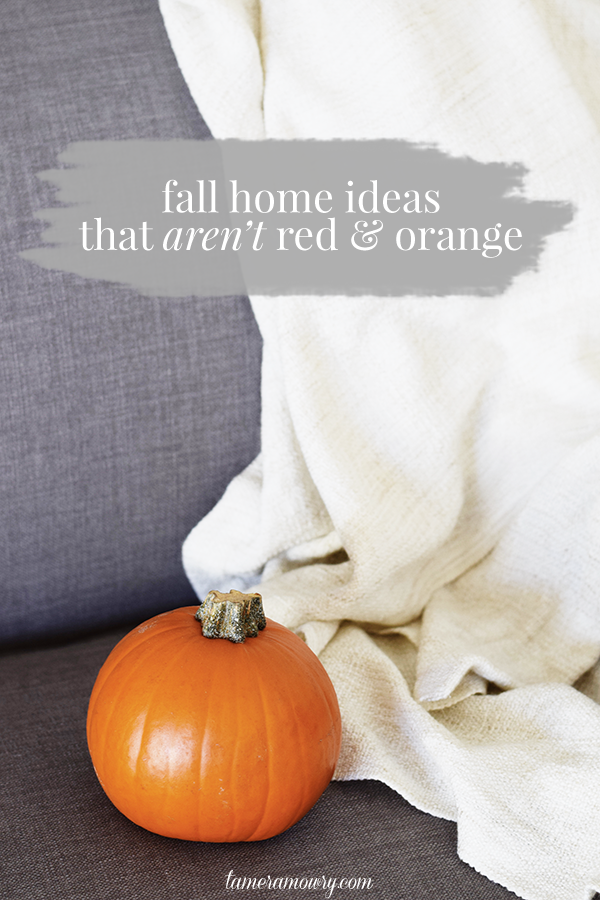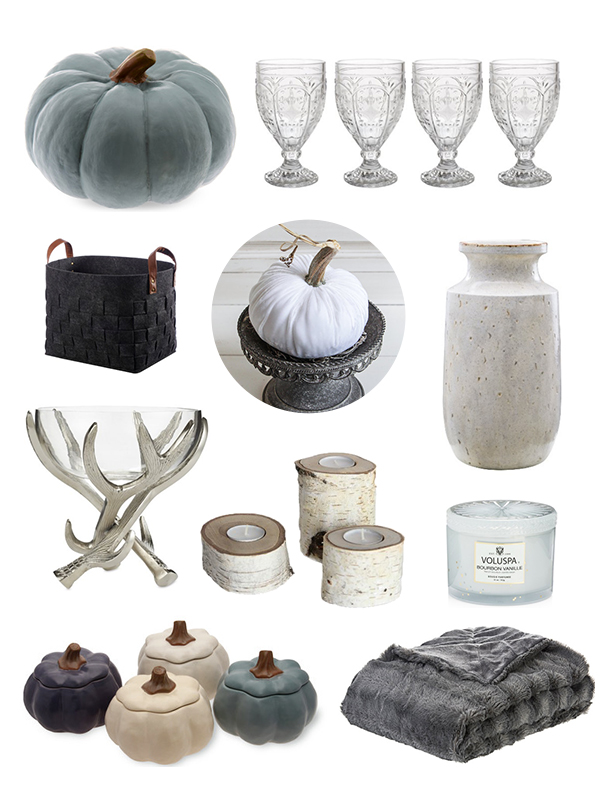 Resin pumpkin sculpture / Set of 4 goblets / Charcoal felt basket / Velvet pumpkin / Large speckled vase / Antler glass bowl / Birch tea light holders / Pumpkin stoneware dining bowl / Bourbon Vanille candle / Faux fur throw 
This look is definitely not as bright as your normal harvest décor,  but it's not lacking in warmth. The cozy candles and silvery grays it a romantic vibe that can easily be paired with nice glassware for elegant entertaining. This style looks so pretty with white pumpkins too! And you can decorate with black and white accents like spiders and spooky bats for Halloween.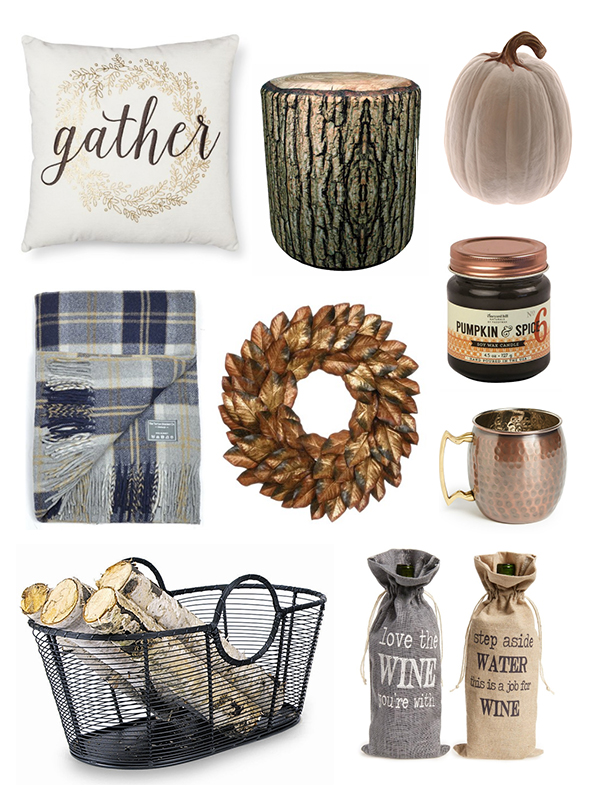 Gather pillow / Cabin fever stool / Tall stoneware pumpkin / Tartan plaid blanket / Magnolia leaf wreath / Pumpkin & spice candle / Copper mug / Sandpiper log basket / Burlap wine bags
While that was a more modern look, this screams cozy and welcoming – perfect for intimate nights in with the fam! Since I recently talked about my love of rustic neutrals in another post, I decided to create a guide with a few accents to show how easy it is to give your year-round décor a seasonal upgrade. Here all you need are some candles, faux pumpkins and a hint of plaid. So cozy.
How do you decorate for fall? And, what other home décor topics would you like me to blog about next?
Xx,
Tamera