Today's post is by Agatha, the founder of Yummy Spoonfuls. This month, she's sharing another amazing recipe that's perfect for anyone wanting to go gluten, grain, or dairy free. Take it away, Agatha…
Because gluten and grain free can be just as deliciously Healthy! The grain and gluten free trend keeps growing; there are people who can't eat gluten and grains because of allergies, there are others especially in the alternative health community who go gluten and grain free to either lose weight or correct a digestive problem. If you are trying to lose weight then you want to be very mindful and read labels because most gluten free foods use fillers such as potato starch or cornstarch that can spike blood sugar. Remember just because a food is gluten and grain free doesn't necessary mean it is healthy.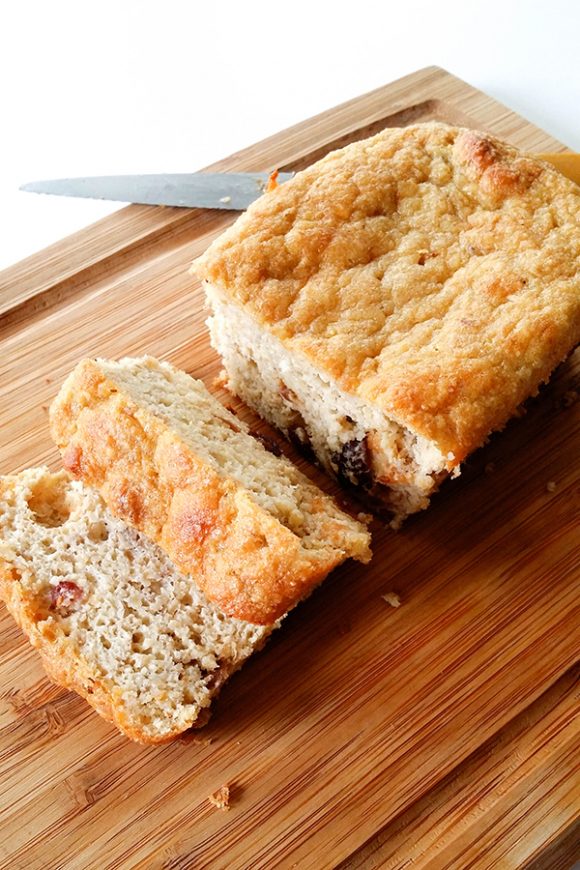 But, my gluten free, grain free and dairy free almond loaf is the perfect recipe foor you and your guests (that is, if you are actually sharing) will not believe it is gluten, grain and dairy free. Go ahead… Crank the oven on and start baking!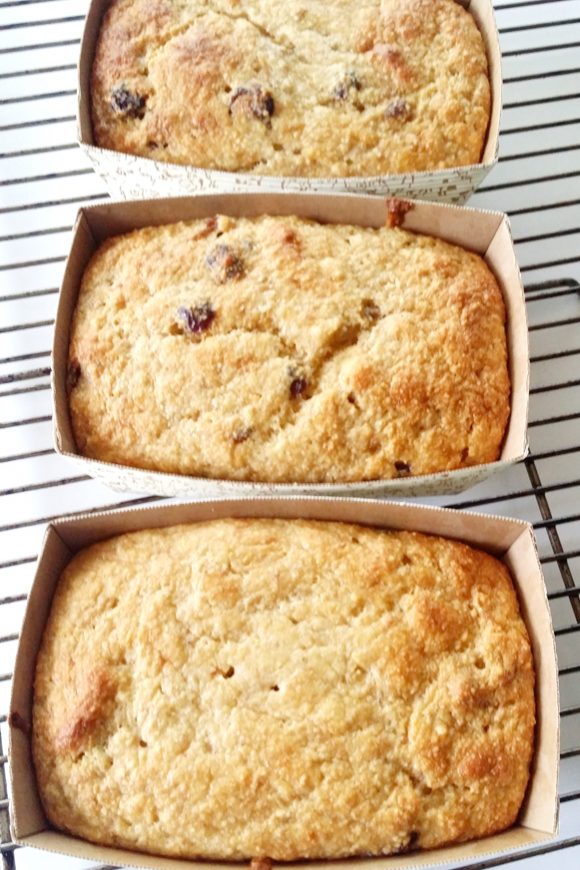 Almond Banana Raisin Loaf
Ingredients
3 ripe bananas (the riper the sweeter)
¼ cup flax seed
¼ cup almond milk
4 eggs
1 ½ cup almond flour
1 ½ tsp baking powder
½ tsp sea salt
1 tbsp cane sugar
1 tbsp fresh lemon juice (about half lemon)
½ cup raisin
Directions
1. Pre-heat oven to 350*, grease 4 mini loaf pans
2. Peel and mash banana, add fresh squeezed lemon juice, mix and set aside
3. Grind flax seed and set aside
4. Combine flax, milk and eggs in a small mixing bowl and mix until smooth, add in raisin, banana and set aside
5. In a large mixing bowl, add almond flour, baking powder, sugar and salt, mix well.
6. Pour wet ingredient into the large dry ingredients mixing bowl and mix
7. Transfer batter into lightly greased mini loaf pans, bake until testing toothpick inserted into the middle comes out clean, about 30 minutes.
Allow to completely cool down for about 30 minutes before slicing—very important! Enjoy!
Namaste,
Agatha