Hey everyone! Did you see all the cute pictures I posted of Aden and Ariah at the pumpkin patch? These two have the most fun together and we all had a blast on our family outing. I haven't posted an Aden's Style guide for you all since I wrote about his activewear essentials back in July, so I thought it would be the perfect opportunity for a style post in honor of the fall season.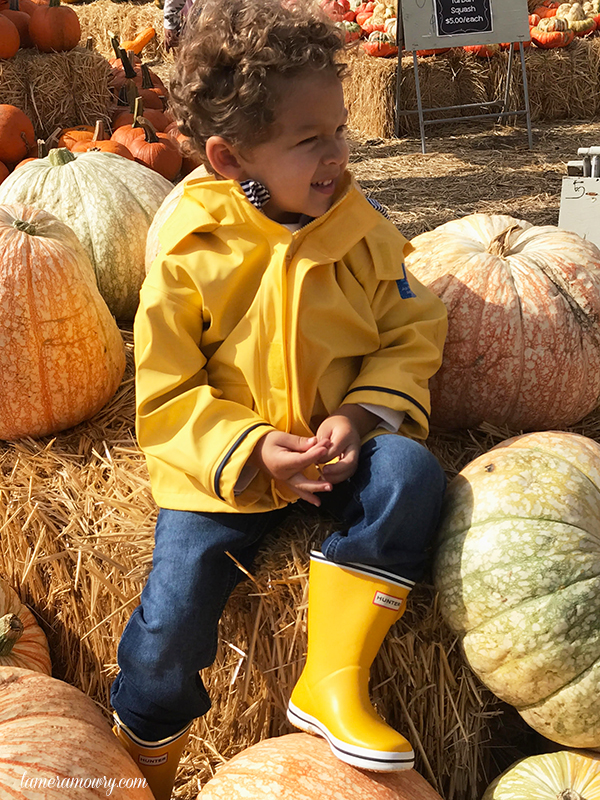 Aden LOVES his rain boots. He seriously never wants to take them off! Lately a white T and rain boots are his favorite outfit, but we managed  to dress him up in some dark jeans and a jacket for the day. Believe me, it's not always easy getting this one to pose for pictures… But so worth it in the end ;)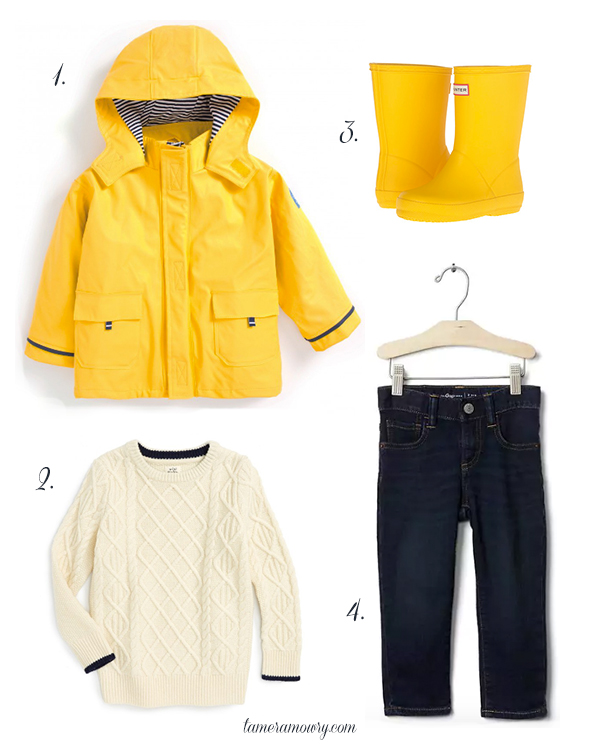 Children's Fisherman Jacket in Yellow (more sizes here) / Cable knit sweater / Classic Hunter boots / Dark wash jeans
Isn't this a cute look for a boys' fall outing? A little prep in his step, hehe.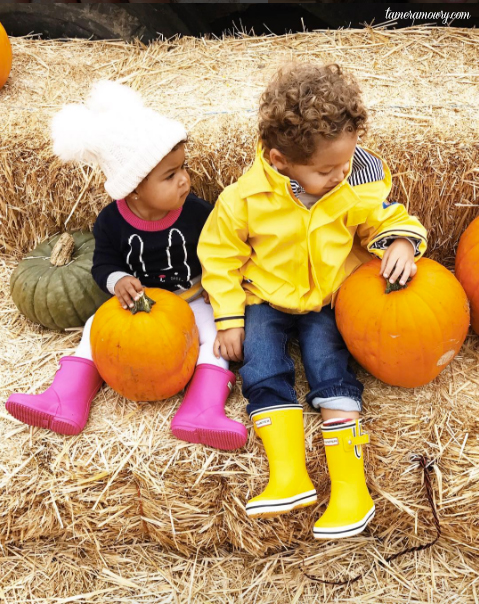 Anyone else out there dressing their little ones for fall weather?
Xx,
Tamera