Hey everyone! If you read Agatha's last post with ideas for on the go snacks, you'll love this gluten-free recipe she's sharing today. It's healthy, yummy and kids of all ages will ​devour it!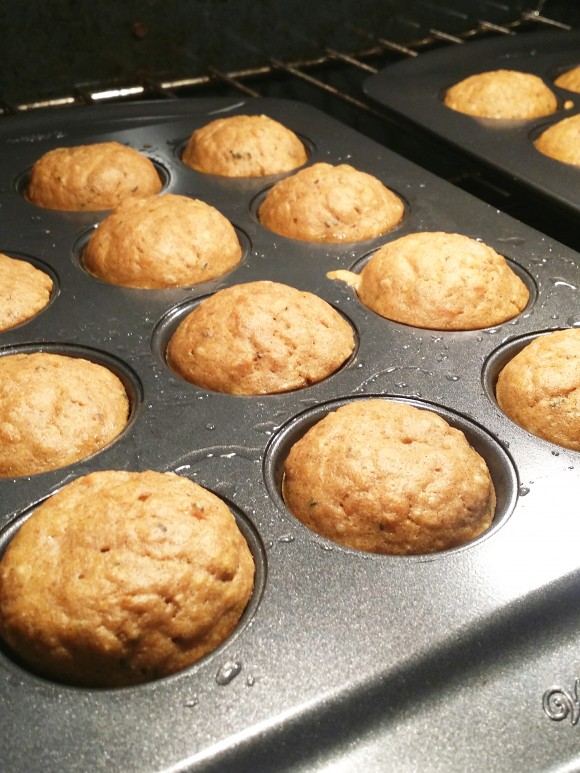 This is our all time favorite wholesome on the go snack that has grown with our kids throughout the years. Even at 10 and 17, they still enjoy it today.
Gluten​-f​ree Sweet Potato Banana Muffins
Ingredients:
1 cup mashed cooked sweet potato
1 cup mashed banana (2 ripe bananas)
½ cup oat flour
1 tablespoon hemp seeds
¼ teaspoon cinnamon
4 eggs
1 teaspoon vanilla
¼ almond butter
½ teaspoon cinnamon
Directions:
1. Mix mashed banana and sweet potato in a bowl and set aside.
2. In a mixing bowl, whisk egg; add almond butter and mix well; add cinnamon, mix.
3. Add the banana sweet potato mixture into the mixing bowl and mix.
4. Fold in oat flour and hemp seeds until well incorporated.
5. Grease mini muffin pan (toddler friendly size) using a tablespoon spoon batter in and bake at 350 degrees for 25 minutes or until toothpick comes out dry.
Enjoy!
Agatha