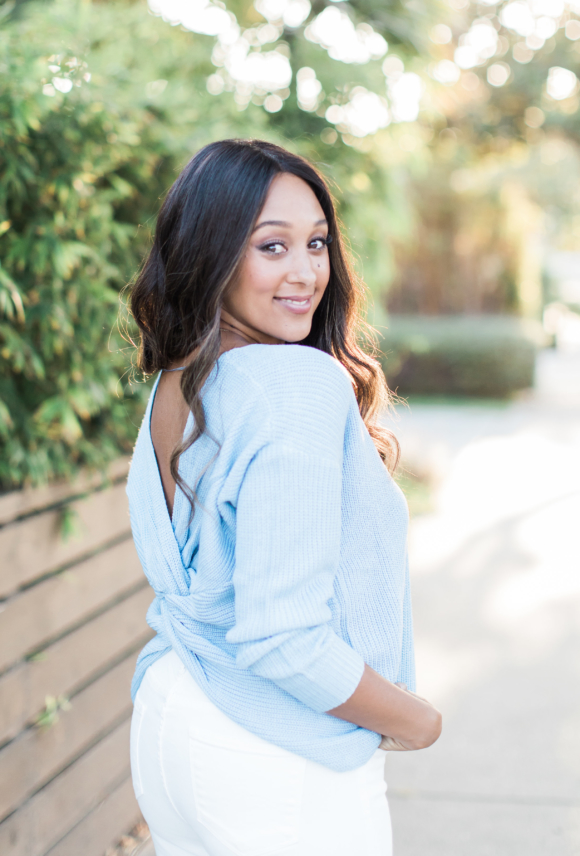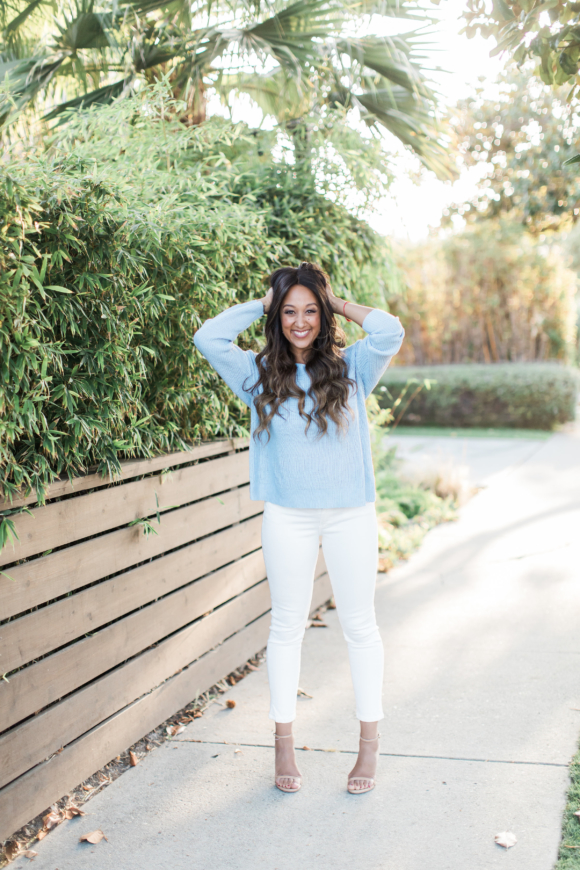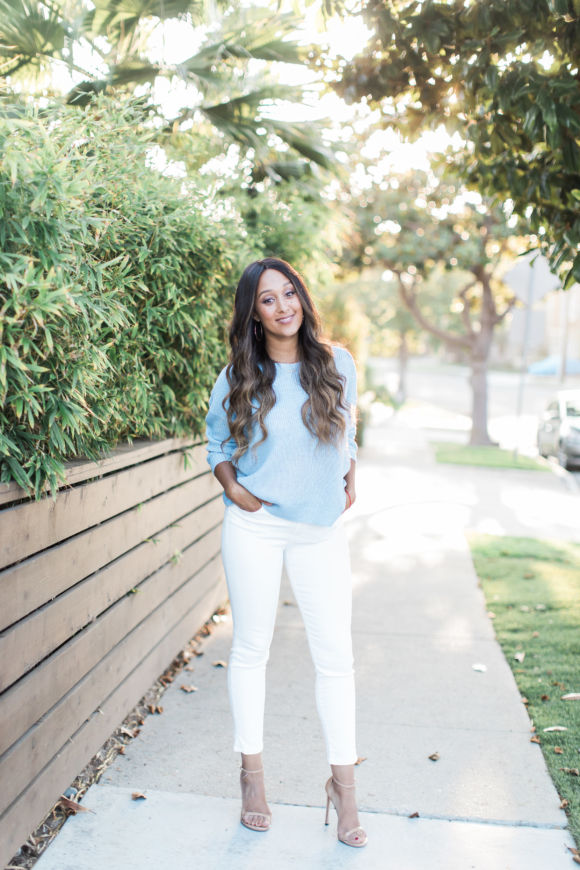 I love this time of year! The air is cooling down, and that means that it is officially time to put away the summer wardrobe. It also means that it is now sweater weather! Maybe it is because brining out sweaters makes me feel cozy and excited for the season ahead, but I love the fashion transition from summer to fall.
Now, I live in LA, and so we are usually a little behind everyone else in terms of when sweater weather officially lands. So far this month, I have been pairing a light sweater with shorts and boots, or with jeans and open-toed shoes. However, as the weather continues to cool down, I can easily transition all my favorite sweater looks and wear them with jeans and booties.
When I shop for sweaters to add to my fall wardrobe, I try and stick to more neutral colors so that I get the most wardrobe versatility out of them (and can wear them into the spring). I like to buy sweaters that I know will look good with denim, black, white or even with a print skirt. To me, a good sweater can sit in your closet almost all year around, and can be layered and paired with a number of different pieces.
Below are some of my favorite sweater picks this fall! I love all of these looks because they are versatile, and can look good worn any number of ways!
Let me know if you guys buy any of these looks, or how you like to wear sweaters this season! I'm always looking for new ideas on how to style a sweater!  
Xx
Tamera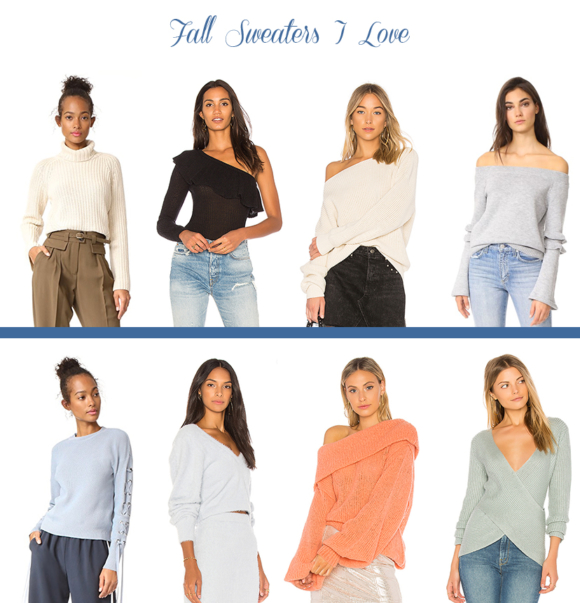 TOP ROW, LEFT TO RIGHT: 525 America, Shaker Turtleneck Bell Sleeve Sweater | Rebecca Taylor, RUFFLE ONE SHOULDER SWEATER  | Callahan, SHAKER KNIT OFF SHOULDER SWEATER | After Market, Off Shoulder Ruffle Sweater
BOTTOM ROW, LEFT TO RIGHT: J.O.A., Tie Sleeve Sweater | Finders Keepers, WILDFIRE SWEATER | Free People, OPHELIA PULLOVER SWEATER | Cupcakes and Cashmere, NIKOLAI SWEATER