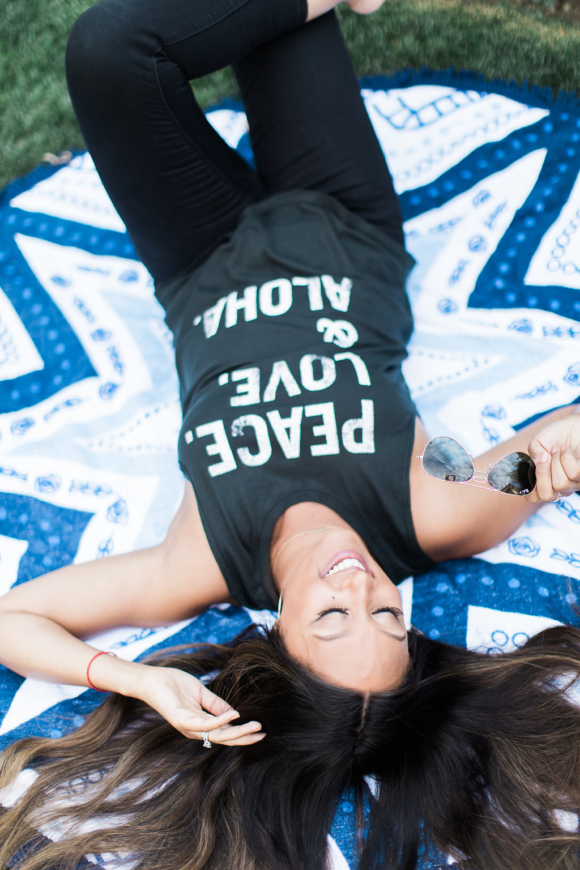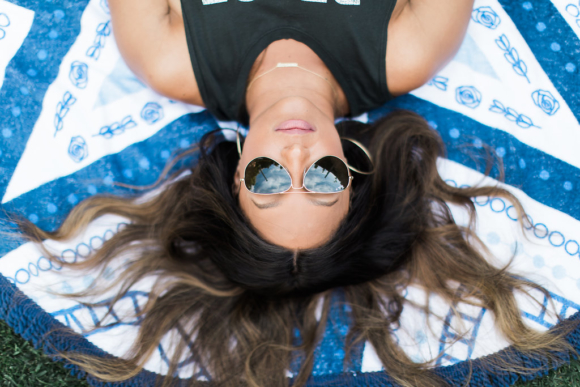 I can't believe that summer is almost half way through. I try to really embrace and enjoy each season to the fullest, and this year has been no exception! I have been filling my weekends with al fresco dinners, days by the pool, and as much time outside with my family as I can manage!
This year, I have picked out my favorite things that have become my go-to products for enjoying summer weekends. I wanted to share them with you guys before the season is over so you can hopefully enjoy them too!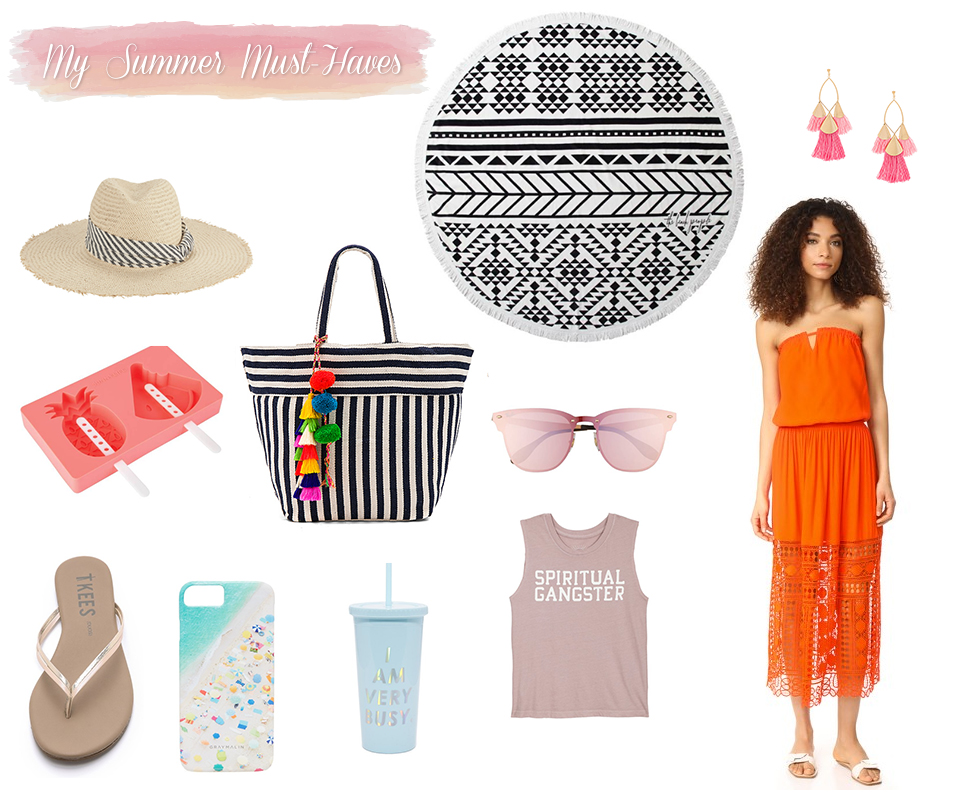 HAT: A good sun hat is a must if you are going to be spending a lot of time outside. This hat is a great one because of its cute interchangeable bands!
Interchangeable Trims Straw Hat
TOWEL: The Beach People make the best towels! I adore mine (pictured above) because it's large and super soft — Also its great for my children to play on.
The Beach People Geometric Print Round Beach Towel
EARRINGS: These tassel earrings are a perfect summer accessory. They quickly dress up, and add a pop of color to a simple and laid-back outfit like shorts and a t-shirt.
Ettika Tri Tassel Earrings in Metallic Gold

POPSICLE MOLDS: Popsicles are a must in the summer, especially for the kids! This mold is adorable and also totally BPA free.
Fruit Salad Pop Moulder

TOTE BAG: It's great to have one good carry-all tote that can fit a lot of stuff, and transition from the pool to dinner. I especially love the tassel details on this JADEtribe bag.
JADEtribe Valerie Multi Tassel Pom Tote Bag in Navy

SUNGLASSES: These rose gold shades from Ray-Ban are really cool because the lenses are super thin and flat, and they look amazing on.
Women's Ray-Ban 52Mm Mirrored Sunglasses – Gold
SANDALS: I live in my sandals all summer long! TKEES flip flops are comfortable, and come in great metallic colors.
TKEES Duos Flip Flops
PHONE CASE: I really like Gray Malin's photography, and his phone cases make me want to book a ticket and travel ASAP.
Gray Malin Neon Umbrellas iPhone 7 Case
TUMBLER: Hydration is key in the summer. I always have water with me in this 'I'm very busy' tumbler from ban.do.
ban. do I Am Very Busy Tumbler

TANK: I really love a good go-to summer tank that I can easily throw on, but still looks good.  Spiritual Gangster makes fun clothing that is also good quality, super soft and comfortable.
Spiritual Gangster SG Varsity Muscle Tank
DRESS: Long and flowing maxi dresses are great this time of year because they look chic (pair with your hat in the day time), and can easily go from day to night.
Ramy Brook Taylor Dress
Let me know what your favorite summer products are, or if you pick up any of the ones on my list!
Xx
Tamera