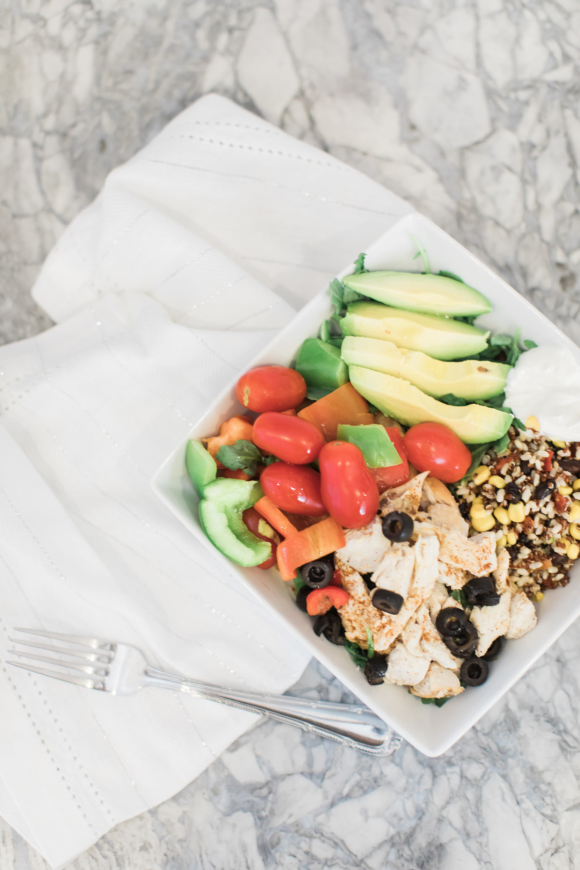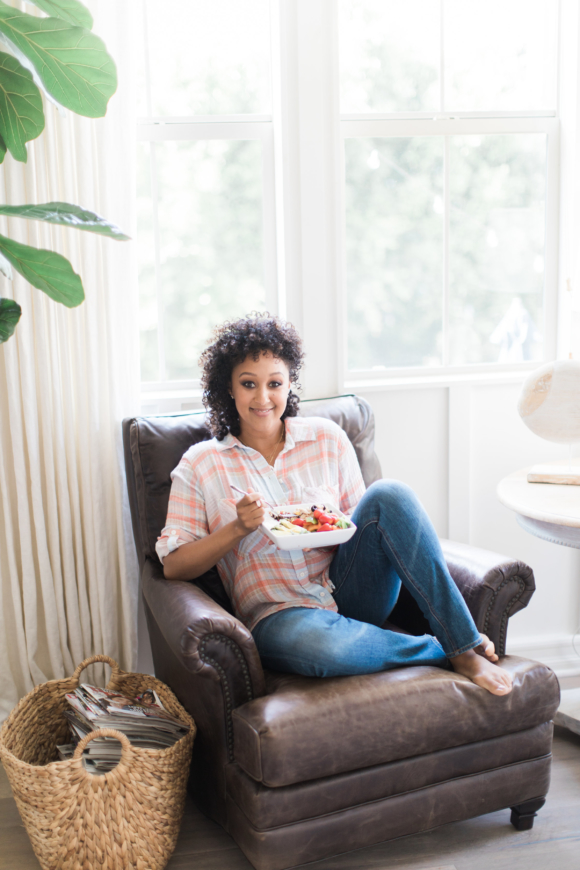 I am always looking for new and healthy dinner options for my family. That's why I got really excited about coming up with this more nutritious twist on a traditional burrito bowl. I tried to create a recipe that would ditch the rice and cheese elements, and instead use ingredients that were a little better (like arugula and quinoa).
I have to say, this recipe turned out pretty well! The dish is easy to make, and is definitely full of healthy whole foods and good fats. It also has a lot of flexibility, so if you want to add other veggies or seasonings, you can easily make it your own. Everyone in my house thoroughly enjoyed it, and I hope you guys do too!
Let me know if you guys try this recipe, and how you like it!
Xx
Tamera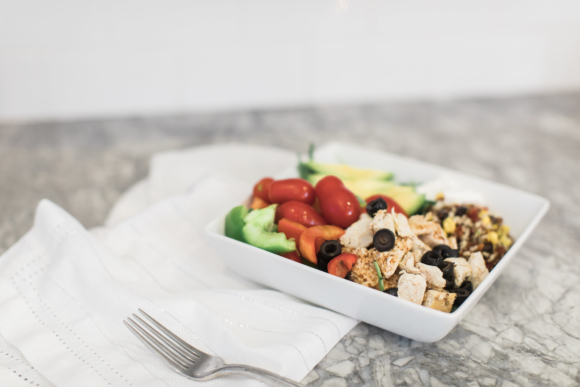 Quinoa Burrito Bowls | Serves 4 | Prep Time: 45 minutes
Ingredients
2 cooked chicken breasts
1 teaspoon of chili powder
2 large avocados, sliced lengthwise
½ pound of cherry tomatoes
1 cup of dry quinoa
½ cup of cooked corn kernels
½ cup of black beans, drained
5 cups of arugula, divided into quarters
1 large red bell pepper, diced
1 large green bell pepper, diced
¼ cup of black olives, sliced
Diced jalapeno pepper, to taste
Sour cream, to taste
Olive oil to drizzle on top
1 cup of plain Greek yogurt (divided up into quarter cups for each plate)
Salt and pepper to taste
Directions
Cook quinoa according to instructions. Once cooked, let it cool for five minutes and then combine in a bowl corn and black beans and set aside.
Shred cooked chicken breasts and season with chili powder and set aside.
To assemble each bowl: Start by placing quinoa mixture in one half of the bowl. On the other side, add arugula. Next, place chicken on top, followed by all other vegetables. Top with black olives and jalapenos and one quarter cup of Greek yogurt. Next, lightly drizzle olive oil over each bowl and add salt and pepper to taste.
Serve and enjoy!