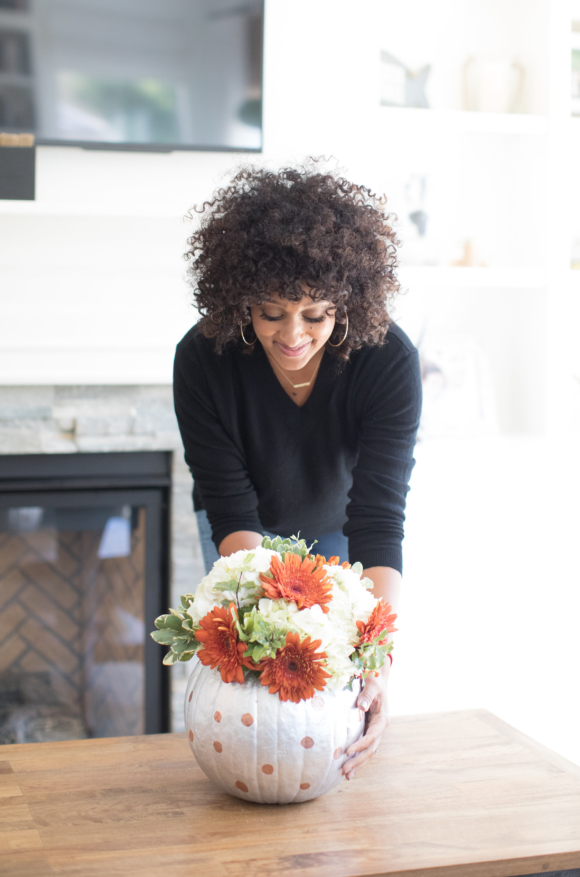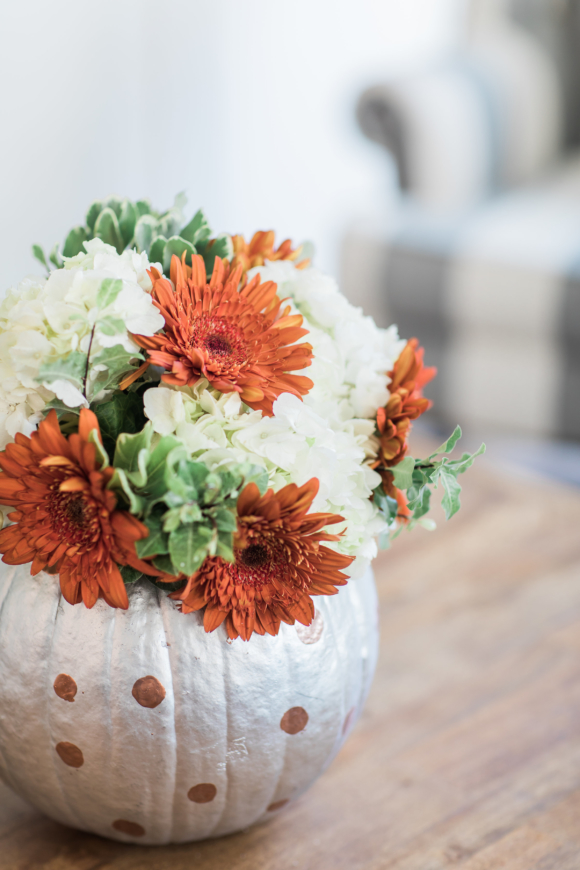 I love to try different DIY home décor projects … Especially ones that are seasonal or holiday related. There is something so fun about being festive, and getting into the spirit of each season. Little home DIY projects are a great way to subtly make your home feel like it is decorated and embracing the time of year, without adding a bunch of expensive new décor.
That's why I got so excited about this pumpkin flower vase! This simple project only takes about an hour to make from start to finish, and the final result looks adorable both indoors or outdoors! I used my vase as a table centerpiece, and then moved it outside to decorate my front porch.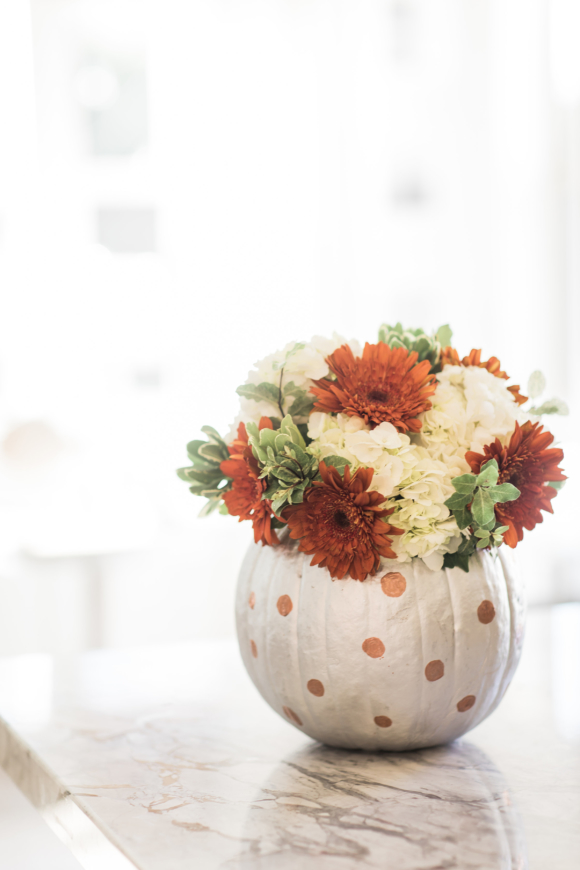 The steps are very easy, and totally customizable!
Simply start by cutting off the top of your pumpkin, and cleaning out the inside (exactly like you would if you were going to carve a Jack-O-Lantern). Next, you can paint the outside of your pumpkin however you would like to! I suggest that you use an acrylic based paint, so that it will adhere well to the outside of the pumpkin. There are literally endless possibilities on how you could paint and decorate — I went with a metallic paint, but pure white would look nice, or even a bright and bold color.
For my pumpkin, I chose to spray paint the outside with a metallic finish silver spray paint. Once the silver paint had dried (about 20 minutes), I then used a metallic rose gold paint marker to add little polka dots to the pumpkin. It was as quick and easy as that! The end result was an adorable pumpkin that doubles as a lovely flower vase.
Please let me know if you guys try this DIY, and how your pumpkin vase turns out! I would love to see your different artistic spins on this project!  
Xx
Tamera