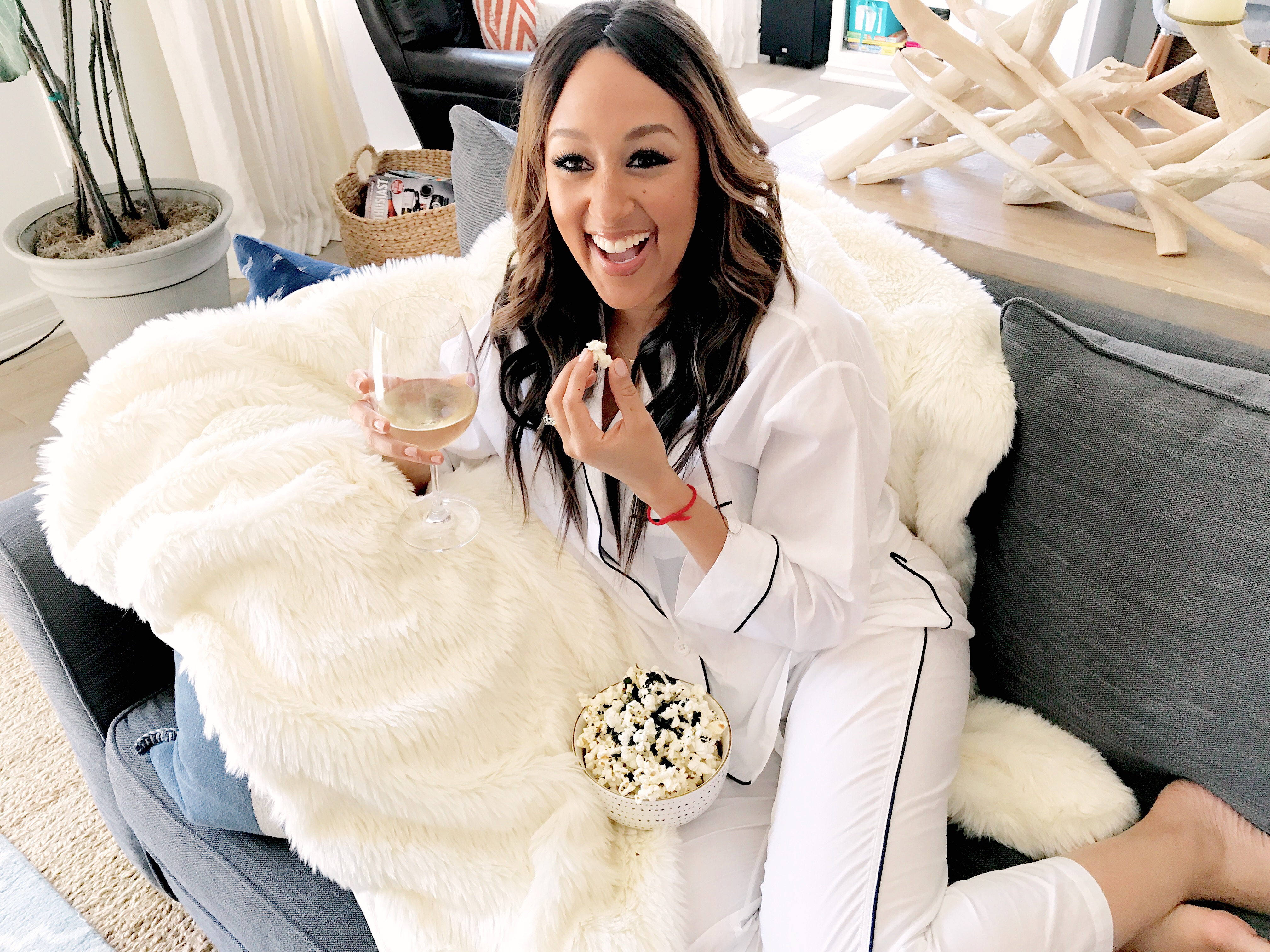 Anyone who knows me well knows that I love nothing more than to cozy up on the couch with a glass of wine and a bowl of popcorn … It is seriously one of those little indulgences in life that makes me infinitely happy! One of the best things about weekends at my house is that the whole family will stay in our pajamas literally ALL day, and without fail, popcorn is eventually made.
Recently, I have been playing around with some homemade popcorn seasonings to make my favorite snack even more interesting and tasty (if that's even possible). I love the idea of homemade popcorn toppings because I love to experiment with different ingredients, and see what flavor combinations I can come up with!
Here are three of my favorite ways to dress up regular old popcorn:
Lemony Kale Popcorn — I love this combo because it's a sneaky way to add some greens to a snack without that bitter kale taste! In a bowl, take 2 big handfuls of plain roasted kale (I cheat and buy kale chips), break them up with your hands and blend with 2 wedges of fresh squeezed lemon juice, sea salt, and about a tablespoon of grape-seed oil. Then toss it all with freshly popped popcorn.
Parmesan-Rosemary — This one is by far the most savory and indulgent (and the most popular in my house!). Grate 1/2 cup of Parmesan cheese and add it to 3 tablespoons of olive oil, and 1 tablespoon of chopped fresh rosemary. Add sea salt to taste, and then toss it with popcorn.
Salt and Vinegar — This seasoning might just be my favorite of all because it's so simple and it is like you're eating an amazing popcorn / potato chip hybrid combo! Combine 1/4 cup white vinegar and 2 teaspoons of fine sea salt in a small spray bottle; shake to dissolve the salt. Spray over hot popcorn.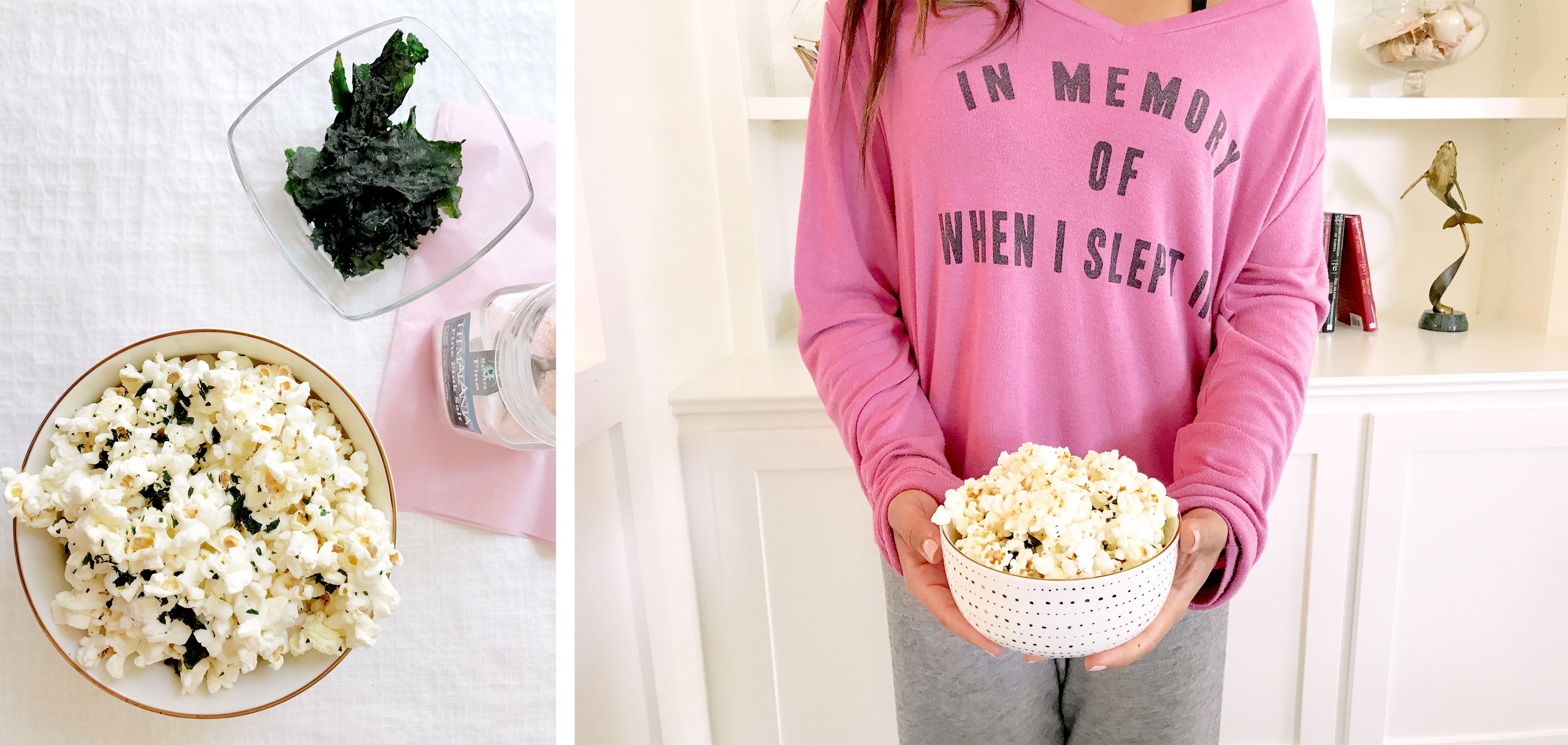 I hope you guys love trying out my favorite popcorn toppings!
Xx
Tamera
Save