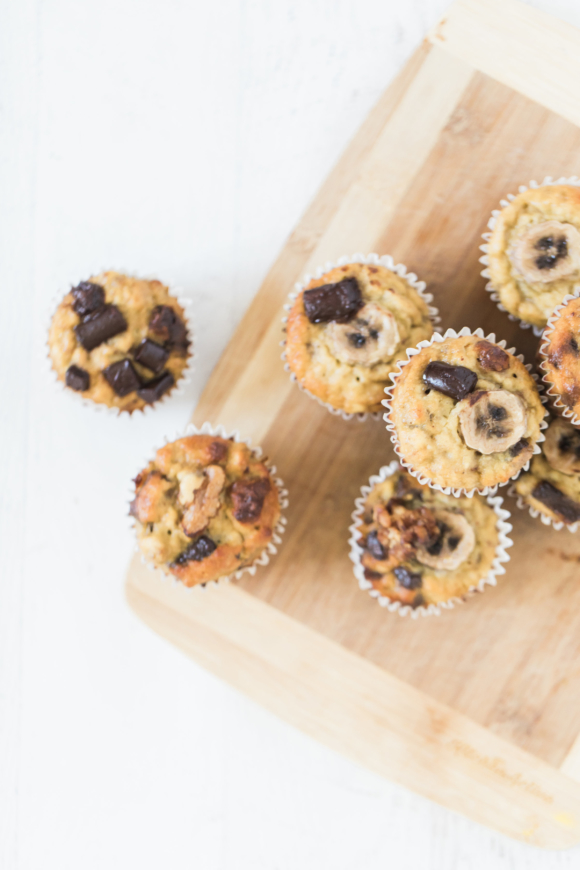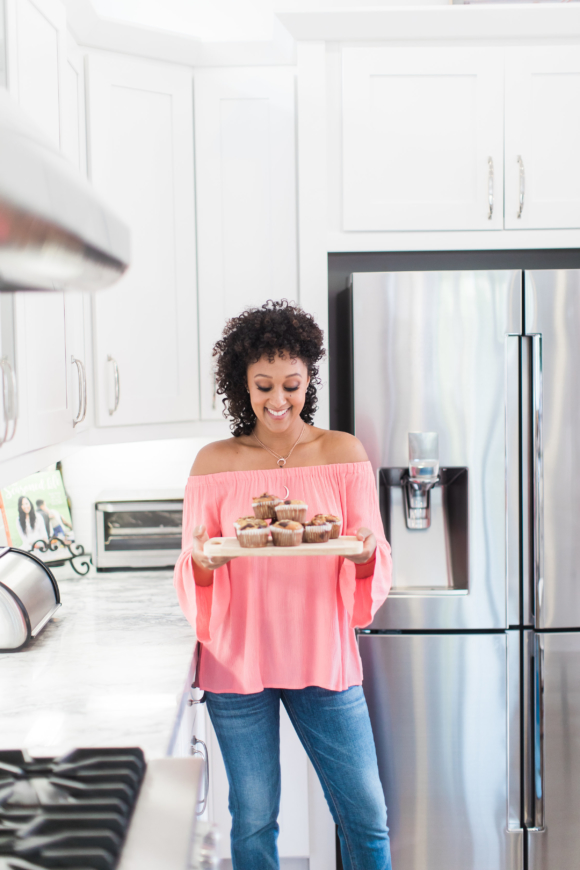 I really love the changing of the seasons, and I always try to embrace each one to the fullest extent. With fall just around the corner, that means that I am starting to look forward to cooler weather, pumpkin patches with my children and getting cozy and baking!
Baking for my family is one of my favorite things to do, but I also try and make an effort to keep my recipes as healthy as I can (it's all about balance!). So, when I decided to seek out a new muffin recipe for fall, I got really excited about the idea of trying one out that is grain free, refined sugar free and would be a healthier alternative to a traditional muffin.
These Paleo Banana Nut Muffins certainly did the trick! Even though they don't quite taste like your classic muffin (they are made with almond flour), my family all really enjoyed them. I really love the addition of vegan dark chocolate chips to this recipe, because it ties together the savory and sweet favors very well!
Let me know if you guys try these muffins, and if so, how you like them!
Xx
Tamera
Paleo Banana Nut Muffins | Yields: 12 | Total Time: 45 minutes
Ingredients:
3-4 large ripe bananas, mashed
¼ cup of melted coconut oil
2 eggs
⅓ cup of agave nectar (or you can use honey)
1 tsp vanilla extract
2 cups of almond flour
1 tsp baking soda
¼ tsp salt
¾ cup of vegan chocolate chips
¾ cup of walnuts roughly chopped
Directions:
Start by pre-heating your oven to 350ºF.
Line a muffin tin with paper cups and set aside.
In one mixing bowl, combine all wet ingredients (mashed banana, coconut oil, eggs, agave nectar and vanilla)
In another mixing bowl, combine almond flour, baking soda and salt.
Slowly blend with the wet ingredients (stir by hand).
Fold in your chocolate chips and walnuts.
Pour batter into your muffin tin.
Bake for 25-30 minutes, or until a toothpick inserted into the center of a muffin comes out clean
Enjoy!