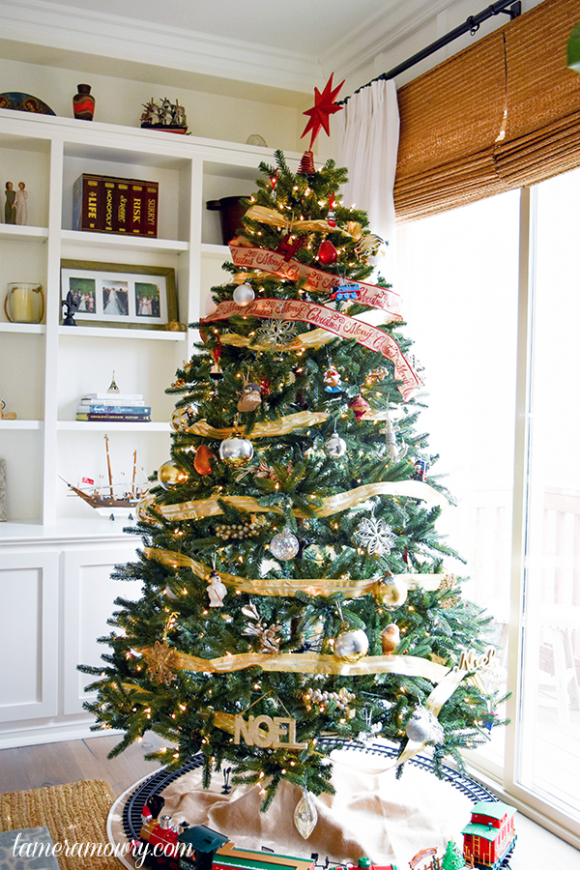 We love getting festive around here so the Christmas tree and holiday décor went up as soon as we came out of our turkey day food comas. It may look like summer outside those windows, but inside the Housley house is a winter wonderland. Take a look…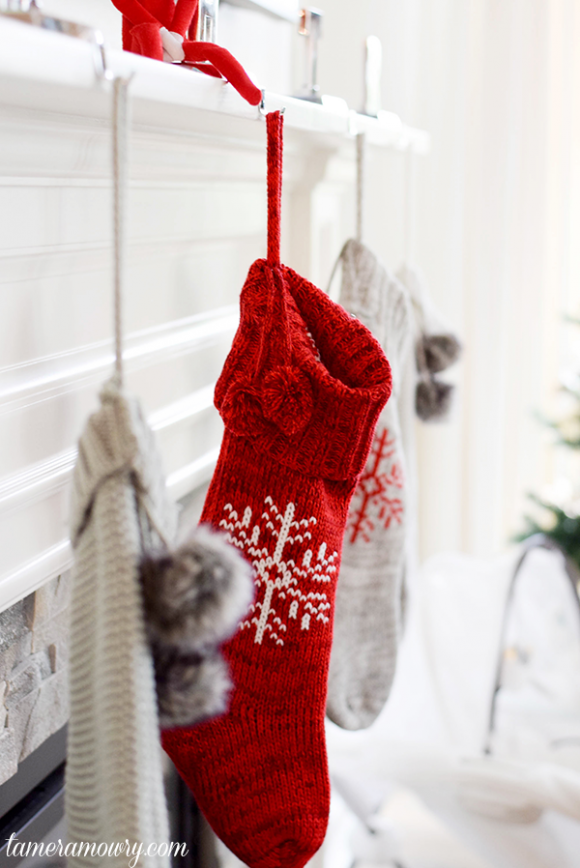 We've officially got four stockings on display now. I must say it fills out our mantel nicely. And yep, that is indeed Elf on that shelf.
We had to do a little rearranging to fit in our tree, so this spot is looking much cozier. I swapped out some throw pillows for more festive ones and hung our wreath in the window.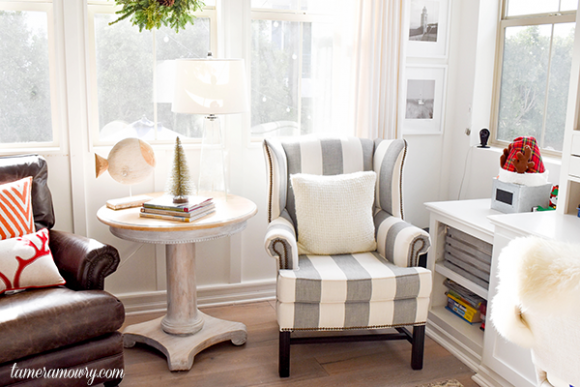 Hints of Christmas all over our home now…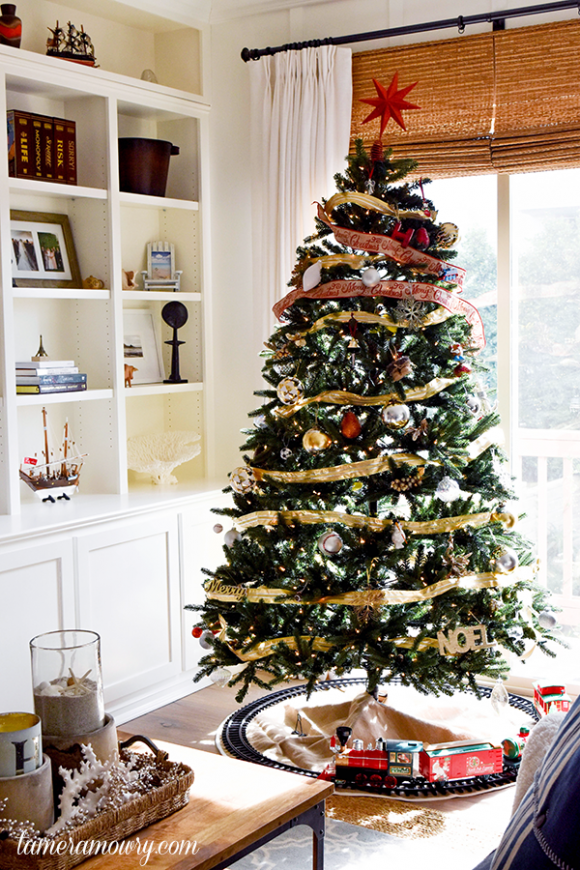 Now onto the tree. This is a busy household this year so we opted for a fake tree to hopefully make decorating easier and quicker. I'm relieved that there aren't pine needles everywhere, but perfecting this setup was a labor of love!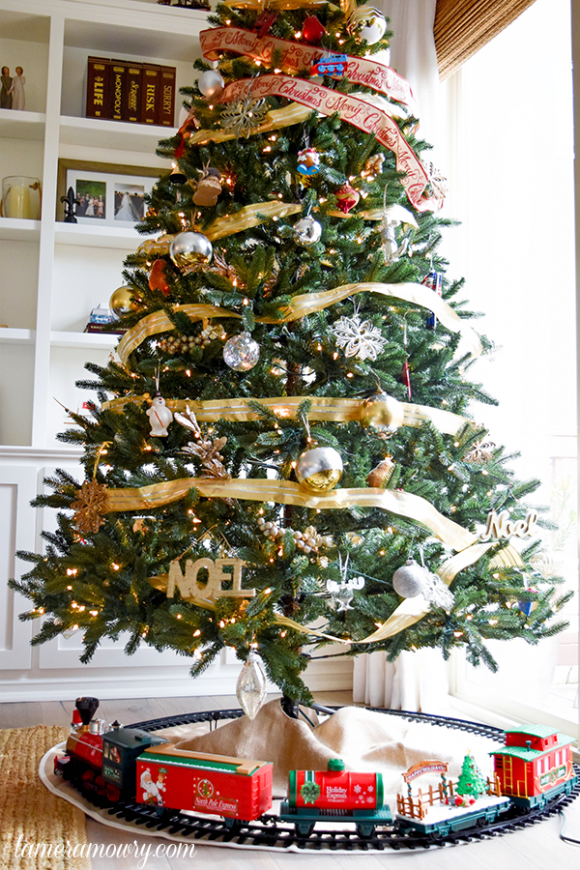 We have all our special ornaments, lights, garlands and this year – a full-on train too. Aden is obsessed so it had to be done.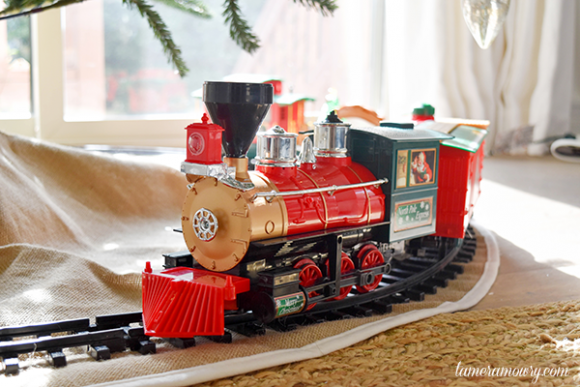 Instant entertainment!
Share a pic of your decorations!
Xx,
Tamera