Over the weekend the whole fam and I got to take part in the Milk+Bookies Story Time Celebration and I thought it would be fun to share with you all! Milk+Bookies is an organization dedicated to spreading the love of reading to those who don't have access to books of their own. Not only that, but they teach little ones the value of giving and foster literacy and a love of learning. It was really great to have my own children there to see firsthand the importance of reading, learning, sharing and just taking part in story time.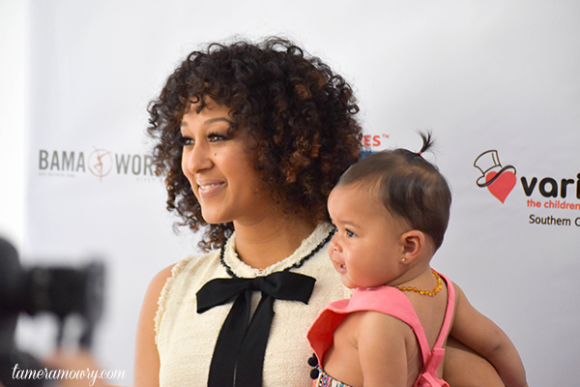 You can read more about Milk+Bookies on their website, but here's how it works – they provide all the resources for people to host their own book-raising events, where children can participate and by choosing and donating books on their own.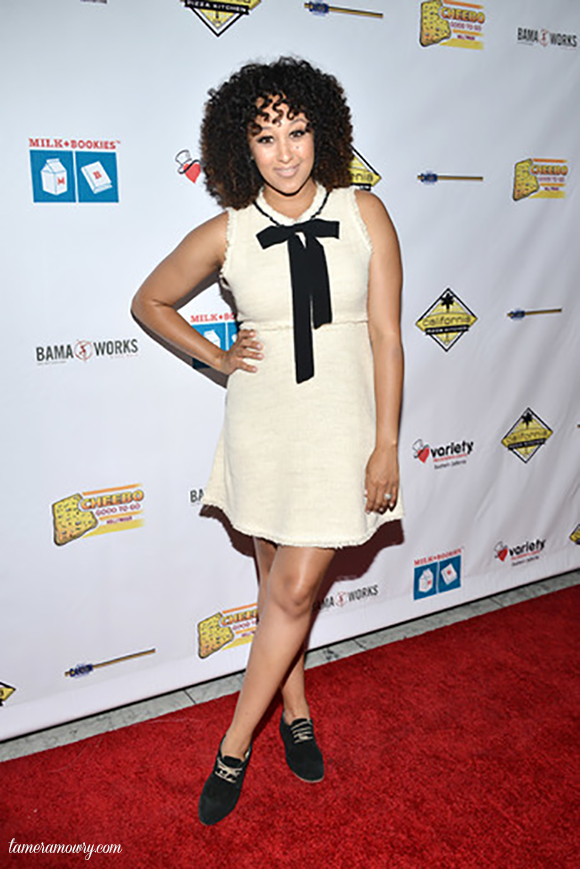 Had to bring out the oxfords!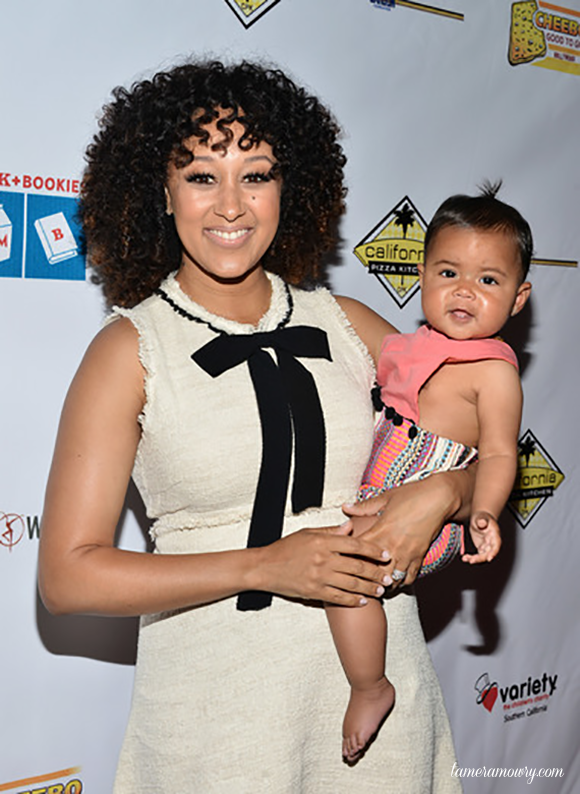 Anyone can host their own event, but the biggest fundraiser takes place during Story Time Celebration each year in Los Angeles. It was so fun being able to read to the crowd.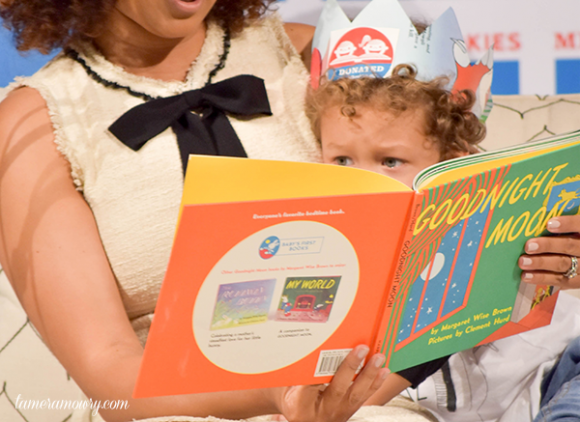 Like I said, children are invited to do the giving. This is so important and an amazing way to get your kids involved early on. Of course when it was my turn to read, I chose one of Aden's favorite books, Goodnight Moon. I scanned the crowd for him as I started to read his fave story, but didn't see my little man until he ran up on stage to read along with mommy! Hehe.
Lots of familiar faces were there, like Amy Davidson,Lena Headey, Henry Winkler, Busy Phillips, BJ Novak and more. It was great to see everyone come out in support of literacy and learning.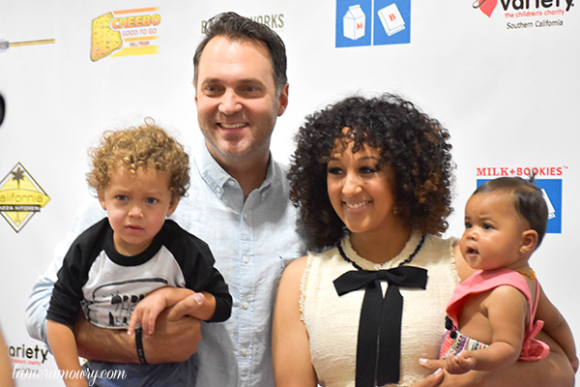 I think we know who would rather be reading than taking pics…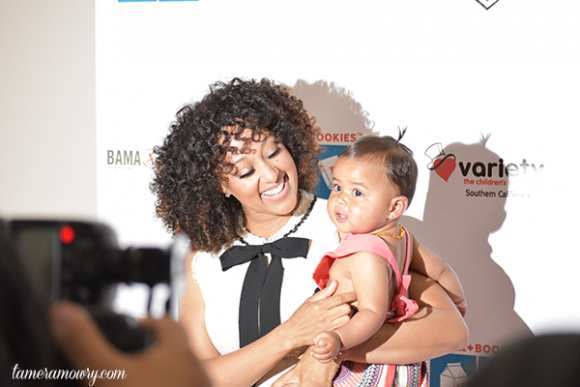 But Ariah had to make her red carpet debut! Loved my Zara dress.
Thanks to Milk+Bookies for having me!
Xx,
Tamera