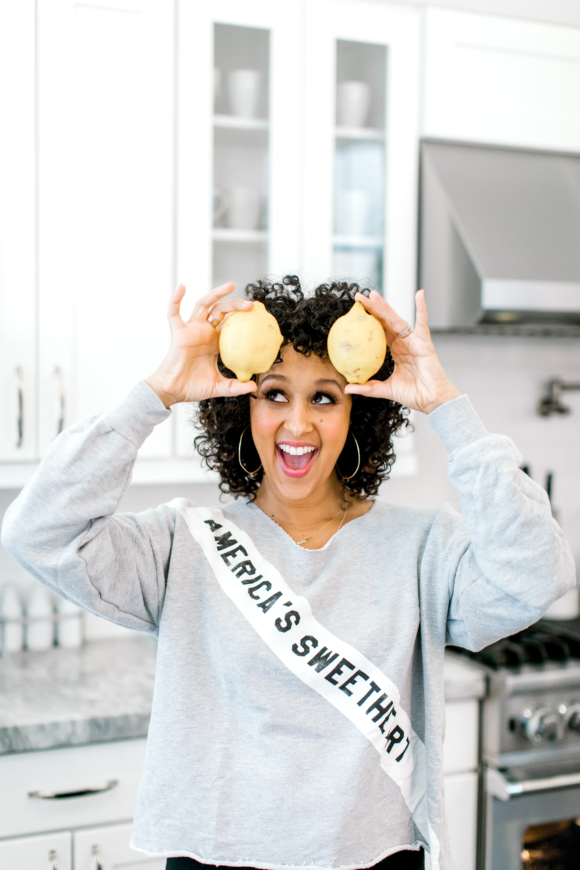 I really try to make an effort in my house to keep all of the products green. For me, it just feels like the right choice for my family — I don't like the idea of using unnecessary chemicals if I don't have to. Having said that, I also don't freak out if the house isn't 100% organic all the time (after all, it is all about balance!).
Many of the 'regular' household cleaners contain ingredients that are harmful for our health! After running out of my favorite green cleaner recently, I was trying to figure out what I could use in a pinch to wipe down my kitchen. After a little Googling, I found out that it is sooo easy (not to mention cost effective) to make your own household cleaner. The best part is that you probably already have everything you need to make it stocked in your home!
When I say it is easy to make, I mean it is really easy — Guys, it's literally 4 ingredients! And it smells so good! This cleaner is so versatile, it can be used on almost all surfaces! Who knew that lemon, vinegar and baking soda all act as natural disinfectants?!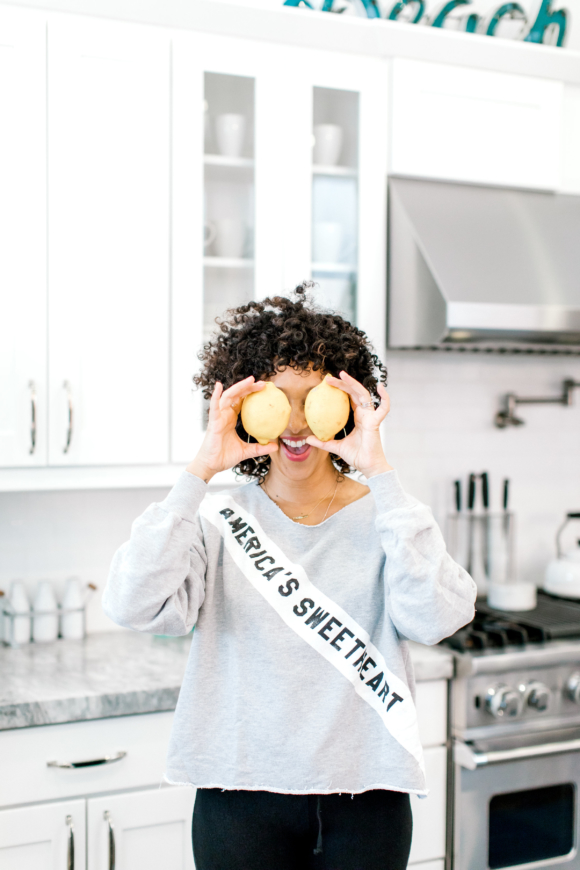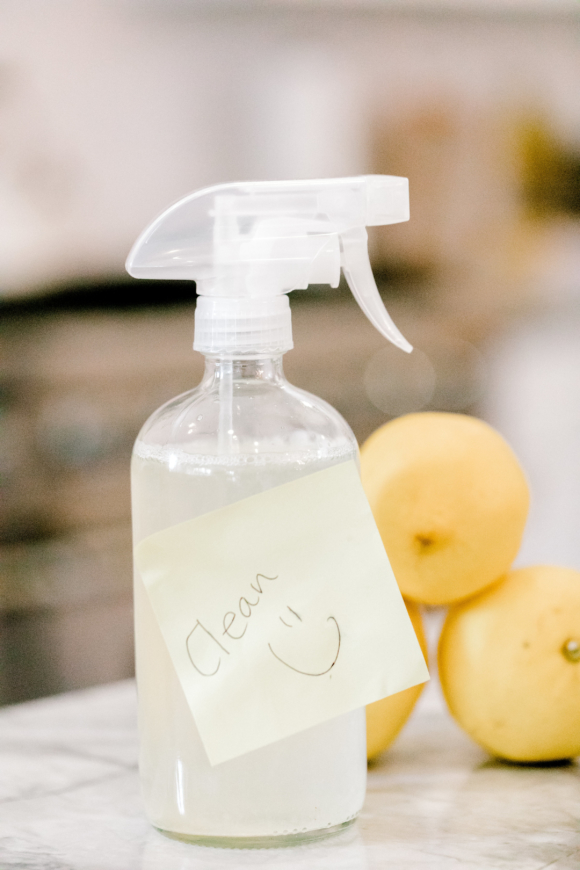 To make this Green Cleaner:
Start with a glass spray bottle, and pour in ½ a cup of white vinegar. Next, squeeze half a lemon, and pour the juice into the bottle. You can also add pieces of the lemon rind for some extra lemony scent.
Finally, add 2 tablespoons of baking soda, and top with water before you put the lid on. You also have the option to add a few drops of an essential oil like lavender or orange to add more scent. This bottle will last you up to 2 weeks.
Hope you guys enjoy, and let me know if you make your own version of a green household cleaner! I would love to try other variations of this! 
Xx
Tamera