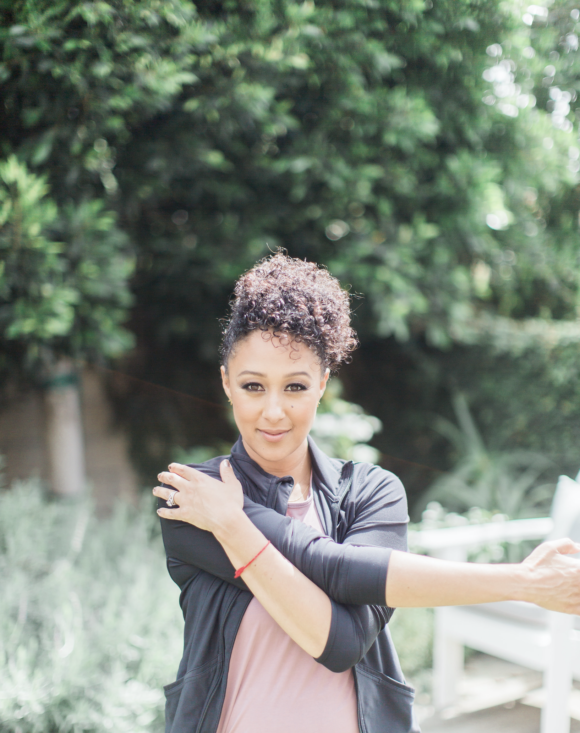 The past year I have been dealing with a pretty frustrating injury. No matter what I did, my back never seemed to get better. After countless doctors' visits, and trying different courses of treatment, I found myself half way down a very long road, with what felt like no end in sight. I know I'm not alone, and I'm sure many of you can relate to the total frustration of going from being very healthy and physically fit, to suddenly unable to live your life the way you are used to (I couldn't even pick up my daughter).
I'm happy to report that today, I am finally starting to feel like I am on the mend, and have found the right treatment plan for me. As frustrating as this journey has been, there are a few blessings that have come out of it (as there always are). First off, I overhauled my diet quite a bit to eliminate any inflammation causing foods (I wrote about that last week), and that made a big difference for my overall health and energy. Second, and what I want to talk about today with you guys, is that I also learned how to really listen to my body.
It sounds simple enough, and we get told to do it all the time — Every time I take a workout class, or read something about meditation or mindfulness, I hear statements like 'listen to your body, it knows what it needs'. I'll be honest with you guys, I thought I understood what that meant … Things like knowing when you're tired, or hungry or need to exercise — And while those needs are real too, I have learned that listening to your body goes much deeper than that.
Despite working with different doctors and physical therapists, my back wasn't improving, and my pain was increasing. I began to get really discouraged and frustrated. Anyone who has experienced prolonged pain will attest to the fact that after a while, you get to the end of your rope! Living with pain day in and day out, all while trying to keep up with your responsibilities, becomes very tiring both physically and mentally.
It was at this point of exhaustion and frustration that I decided I had enough. Something wasn't right, and I didn't understand why I wasn't getting better. I made the conscious decision that I was going to get to the bottom of this injury, and figure out what the heck was going on — The only problem was that I had no idea what the heck was going on.
I decided to start by getting really clear on how the injury was affecting me, and noticing everything about my body, and specifically, my pain …. I mean, like take notes on how do I feel at all times of the day, kind of noticing. As someone who doesn't like to complain, I have to say this was a lot harder than it sounds. What really jumped out at me though during this process was that I had a gut instinct all along about what was and wasn't working for my body.
Always trust your gut. Sometimes, therapists may tell you things you should be doing, that you instinctively know you just shouldn't. I worked with a couple different therapists, and knew something still wasn't right. So, I went and saw a back specialist, Dr. Watkins.  He seriously is the best!  My husband referred me to him through a really good friend of his who had suffered back pain for years as well. Dr. Watkins pointed me in the right direction.  I knew when he looked at me and said, 'we are going to figure this out', that he would, and he did!! I did all the tests I needed to get in order to get all the information we needed. Make sure you always keep trying to figure things out if something doesn't seem right! You have to listen to your own body, and trust your own instincts.
In actuality, it turned out to be my SI joint all along, not my back. The back pain was just referred pain. I can honestly say I was so happy when we found out the culprit. A lot of women who have babies can develop this injury. My two c sections, and lack of core and SI strength, enabled this pain. So, turns out that all I needed was trunk stabilization. So simple right?!
Now that I know what I have to do, the rest of the journey begins. My exercises are what gets me through the day, and what are helping me to heal in the process — But they are no walk in the park. It takes a while to build strength when your abs had been cut open twice. Doctors don't really tell you that after you have a c section. However, there is a direct correlation between c sections and back-pain. I now have the most amazing physical therapist … It took me awhile to find her! Her name is Grace. But what I love most about her is that she is very optimistic, genuinely cares for patients, and simply knows what she is doing with post-partum mommies.
I'm grateful for my journey, and even for this setback, now that I look back at it. It taught me to always trust my gut, listen to my body, and eat healthier. I'm finally starting to look and feel like myself again. I had to get two cortisone shots in my SI joint, and I gained 10 pounds from the steroids — Not fun. However, I've already lost 9 of those. I'm hoping that by sharing my journey, I am able to help someone else on theirs.
Know that in your trials you aren't in it alone, and that one day, it will become your testimony.
Have you guys ever had to take an injury or health matter into your own hands? I would love to know your tips for taking control of your health!  
Xx
Tamera