Gratitude is something everyone can practice, regardless of all of our differences as humans. It doesn't matter where you live or what you do, you can practice gratitude, because it's all about how you choose to see the world. There are days when thinking about what you're grateful for comes easy – you have that "aha moment" where you count your blessings. But on a bad day this is a much tougher thing to do, and it's hard to muster up the strength to think positive! It's probably no surprise that that's exactly when we need a gratitude practice most.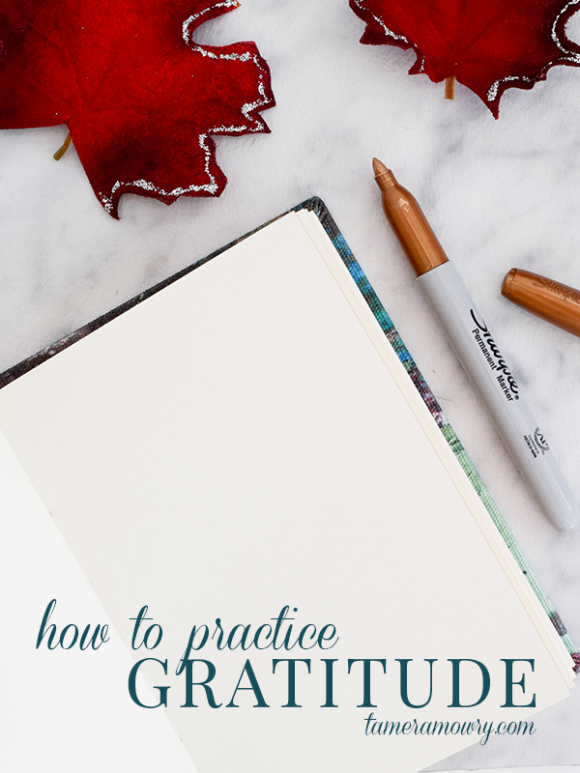 There are so many ways to practice gratitude, and I've tried or heard about many. There are gratitude jars, journals and motivational affirmations. In the end, it doesn't really matter exactly how you practice gratitude – just that you do. That's because making sure to remember the things you're thankful for isn't just a nice sentiment. It's actually proven to increase joy and transform our lives! Still, if you're not used to having a gratitude practice, there are a few ways to start injecting it into each and every moment.
A gratitude journal is one way to express thanks for even the littlest moments. You can incorporate this practice by setting aside ten or fifteen minutes each day to write a quick list of gratitude. On days this is difficult and you're really struggling to find the positive in a negative, it's helpful to have a number in mind. Don't let yourself close that book until you've got to 10 things, for example. And be detailed. What happened today specifically that you're grateful for? Don't be afraid to reflect on your accomplishments too – the things you can control. If you made a difficult phone call or a first step to a life change, it's SO worthy of giving yourself a pat on the back! And what's more, this is a great thing to do as a family. Never fails to cheer me up.
Although journals are a great way to practice gratitude, I find that expressing thanks is so important throughout the day. That means reflecting on things as they happen – good or bad. If something makes you smile, take the time to say a little prayer of thanks, and go about your day. It really works wonders when you're in a not so good mood! Sometimes – and this is toughest of all – you even have be thankful for negative situations. If something bad happens, search deep down for a positive. For example, if you're stuck in traffic, don't let it kill your mood. Instead, be grateful you were in the car when your fave song came on. Or when big things happen – like not getting a promotion you wanted – be grateful you have the clarity about something that had been weighing on you.
On the day before Thanksgiving, it's easier than ever to be inspired to invite gratitude into your life. I mean, friends, family, good food – it's one amazing holiday. But the real test is keeping this practice up even when the day is done and life returns to normal and the positives aren't as glaring. A few extra "thank yous" really do go a long way!
Wishing you a beautiful Thanksgiving. Would love to hear what you're expressing thanks for this year.
Xx,
Tamera