As you might've seen from my post last Friday, I love decorating our home for Christmas. Red, green, and gold are fun to throw around this time of year, but there's a catch – our home has a coastal, beach chic vibe throughout. Combining these two themes isn't the easiest, but instead of doing away with our beachy everyday décor, we decided to roll with it and create our very own Christmas design.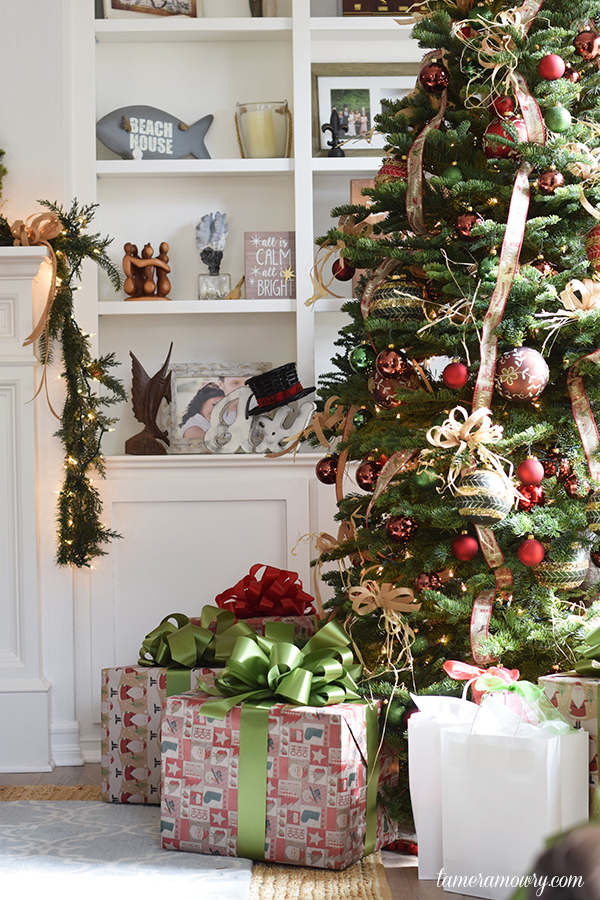 We placed our tree near our nautical built-ins and a big window so that it would stay just as light and bright as the rest of the space. Natural light is a MUST for me, so keeping the tree we'll gather around on Christmas makes it even more inspiring.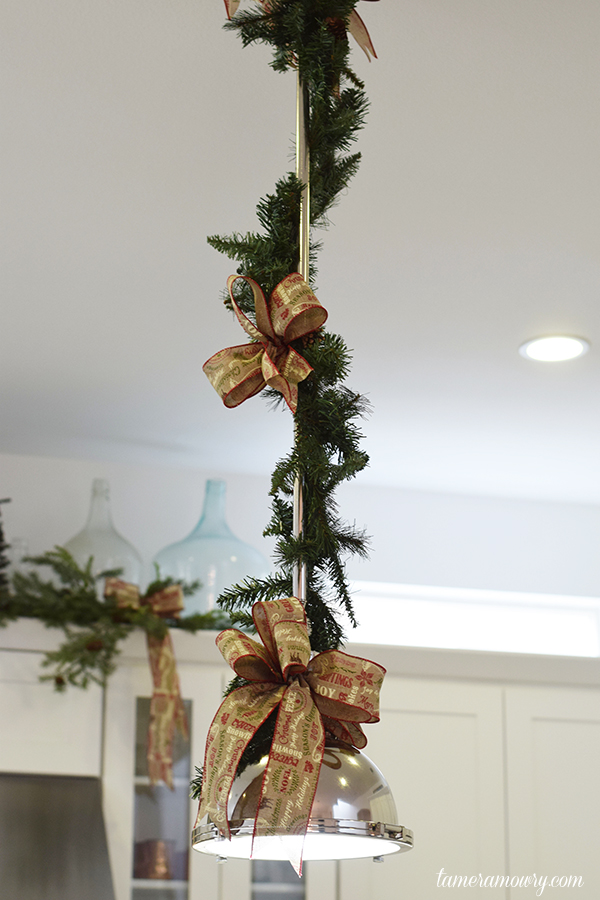 One tip? Find unexpected places to hang things like bows and garlands from. That way you don't have to rearrange much at all.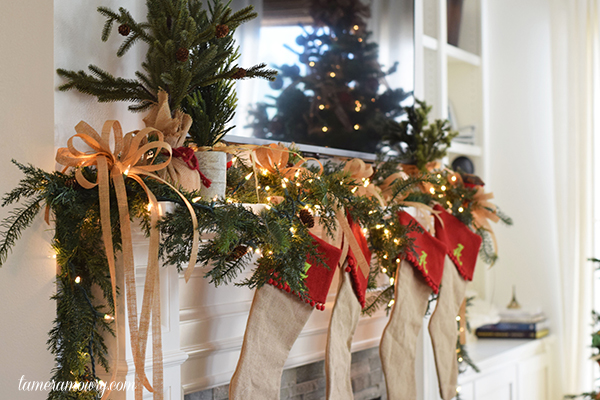 Yup, that would be 3 A's and a T up on our mantel…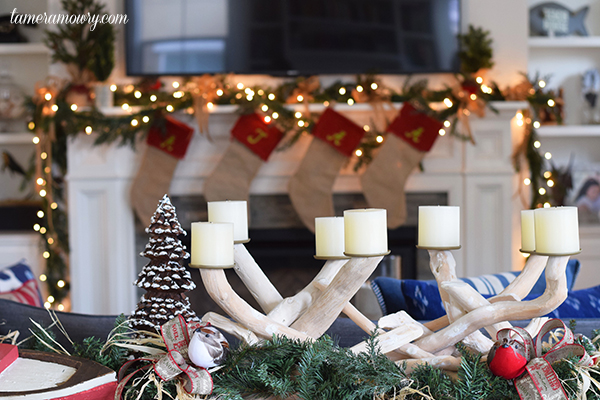 Because our everyday décor is full of nautical colors like red and blue, it actually mixed in well with the festive accents. (See my tips for mixing prints here!)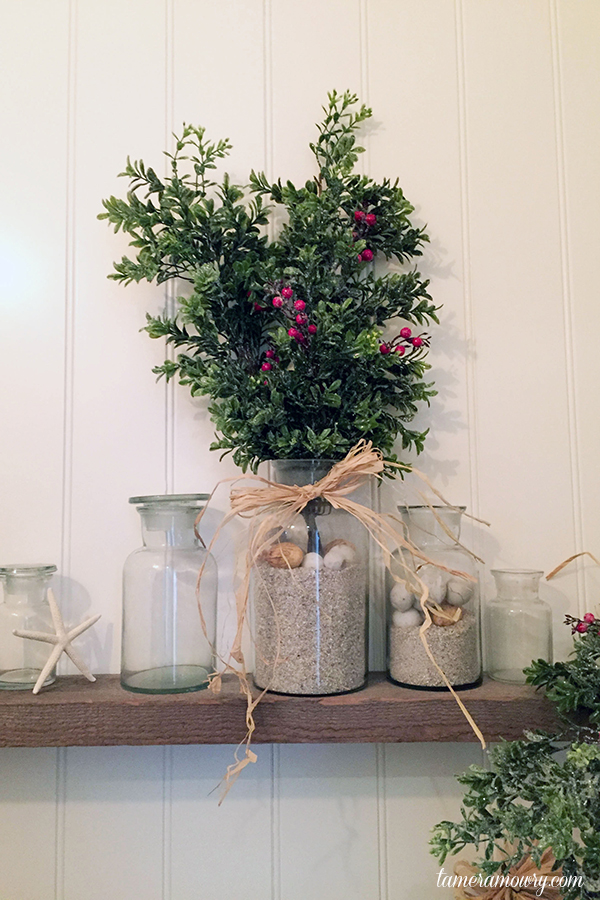 No need to take down current décor if there's a way you can work in greenery and other winter accents. Love how this turned out!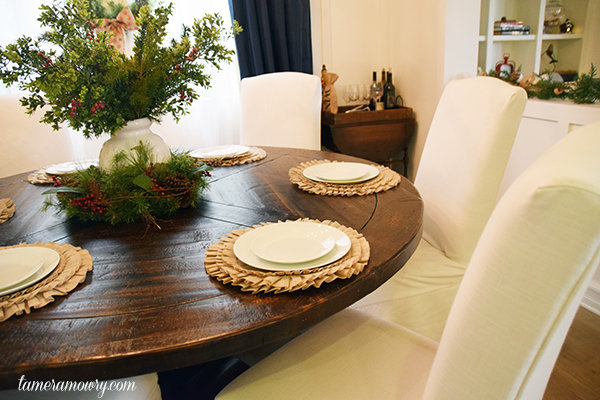 Here's that centerpiece I mentioned before that we shared on Facebook.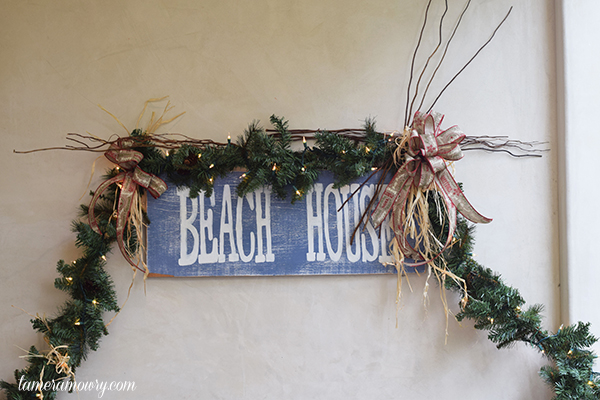 Only in California, hehe.
See more photos from my holiday house tour here.
Xx,
Tamera