One thing you may not know about me is, I love a good hair wrap. Depending on what the style is, scarves and headbands can pretty much work on any hair type, from short curls to long straight hair and more. You see ladies pairing them with countless different outfits too – from Solange Knowles' laidback, bohemian fashion to Eva Mendes sporting basically every color turban headband under the sun. Lately, all these fabulous ways to show off your locks have been inspiring me to try new styles.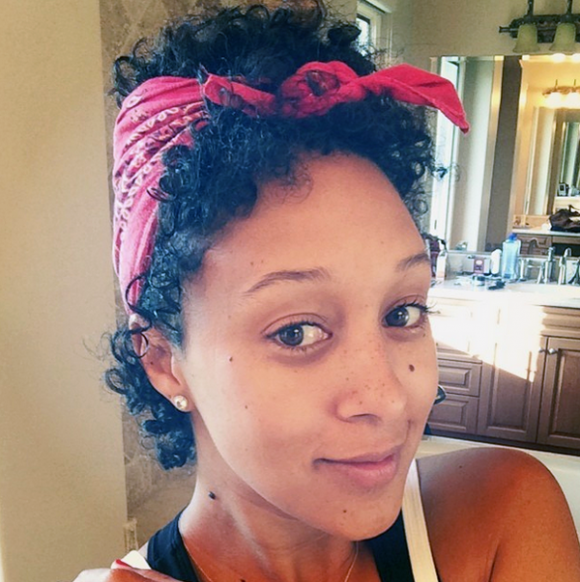 To show you just how versatile they can be, today I'm sharing some of my favorite looks below. Scroll down to be inspired! :)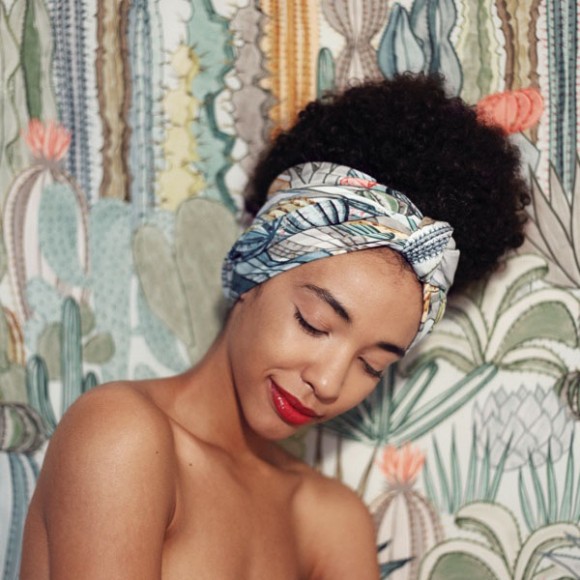 Piled High – Brush your curls upward and tie a brightly patterned scarf around the front of your head. Tie around the back or tuck in the ends all around the scarf. (Suturno Scarves)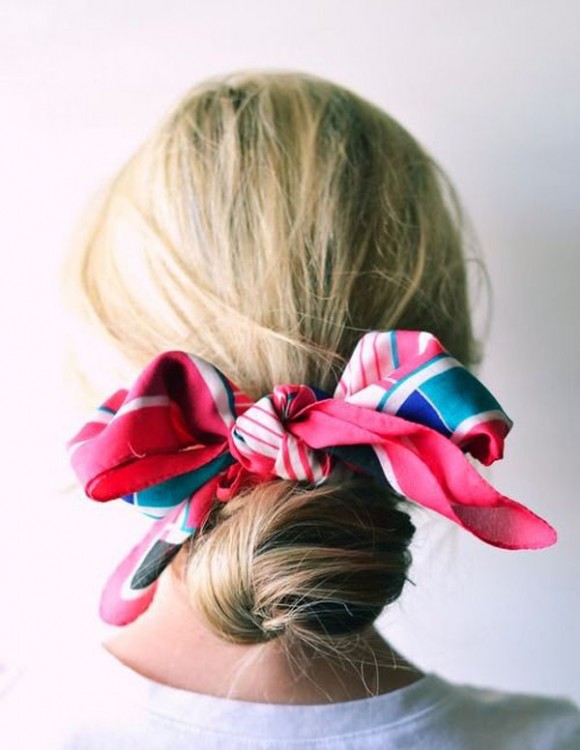 Bun Bow – For those with long hair, first create a twisted low bun. Then, tie a silk scarf around the top of the bun, into a voluminous bow. (The Shine Project)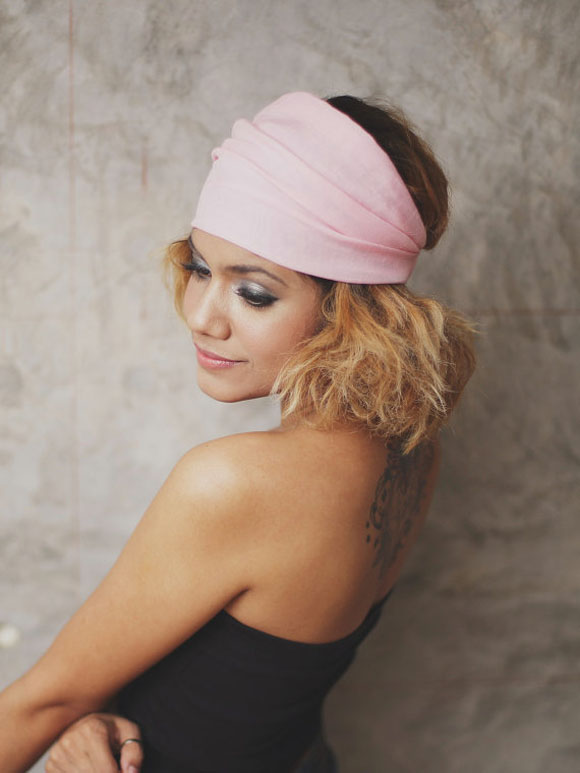 Under Wraps – Instead of tucking the excess pieces of a square scarf underneath, wrap most or all of your hair in the fabric by folding it in two and allowing it to drape loosely over your head. Keeping it loose is great for taming flyaways and protecting hair. There are also headbands like the one above to achieve the same effect.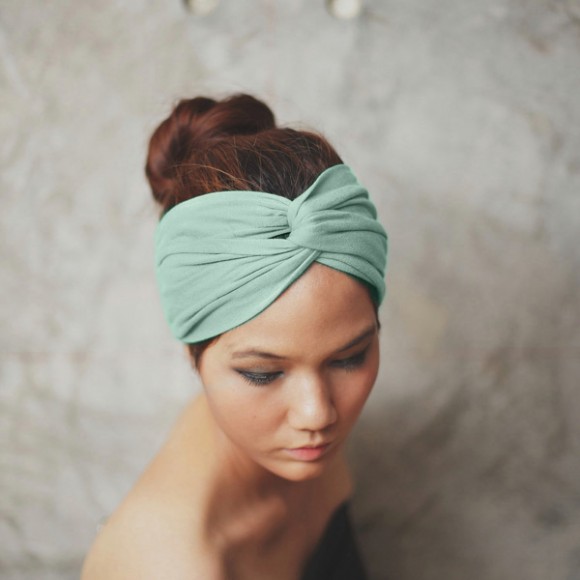 Turban Style – You can wear a turban hat or one of these simple elastic headbands to smooth hair and tame flyaways. They come in all sorts of colors and patterns – like this teal from RumraisinA on Etsy.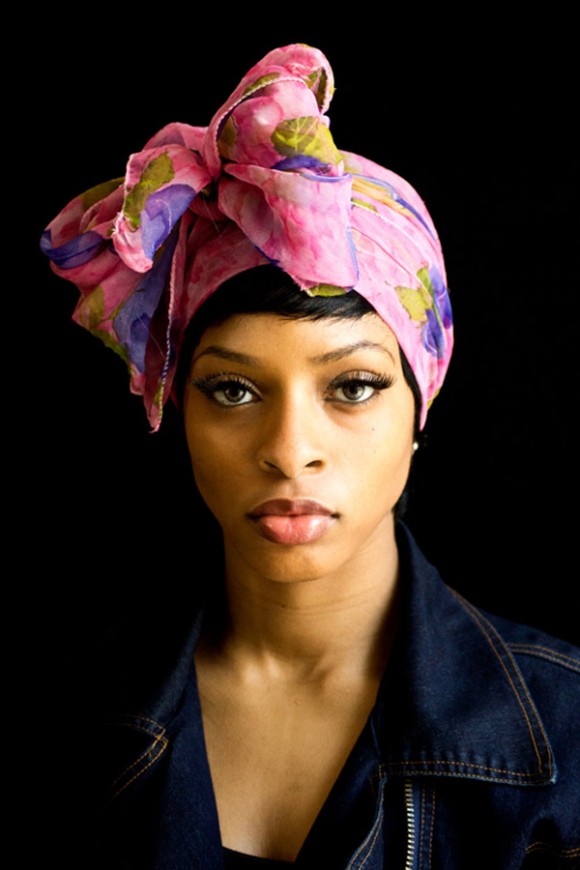 The Big Bow – Like the bow bun, this style can be so cute and eye catching! Use an oversized scarf in a feminine print and wrap it around all of your hair (ladies with longer or thicker hair can try this while wearing a bun or leaving the ends out), and top it off with a flouncy bow. Remember for this, loose and voluminous is key to taking you from the big bows of your childhood to style statement appropriate for any age.
Which look is your favorite? Do you wrap your hair?
Xx,
Tamera