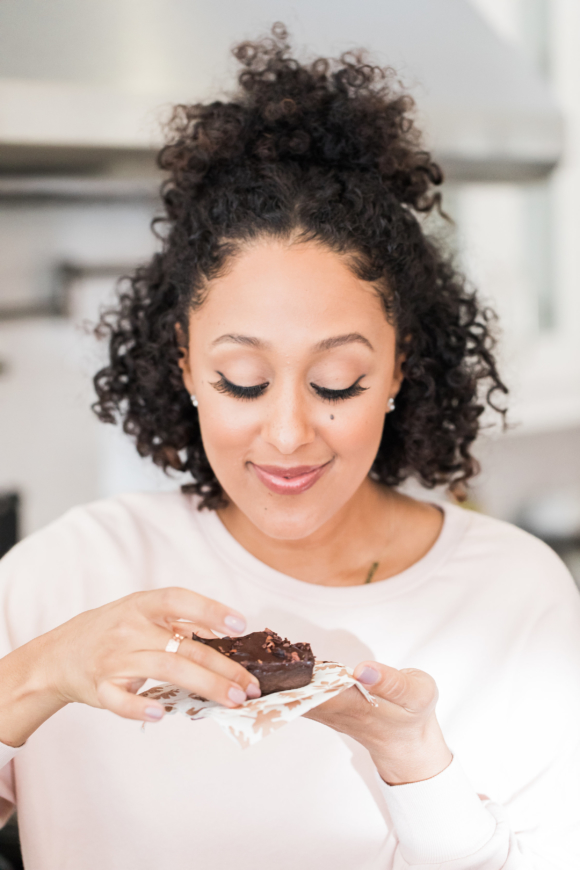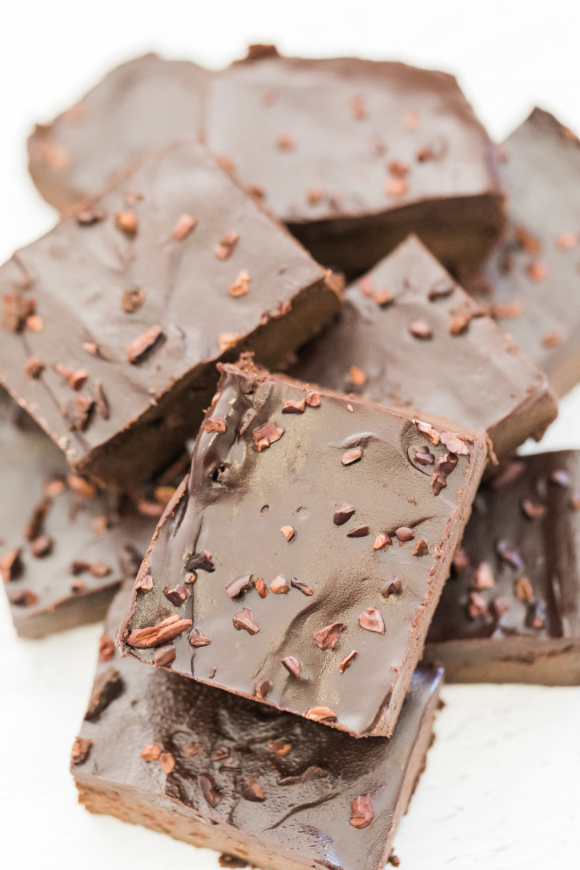 I love to bake, and I especially love to bake over the holidays. Since most of the traditional baked goods recipes are full of sugar, I am always searching for healthier versions of the sweet treats that my family loves. I recently made these Fudgy Avocado Brownies with Frosting (hear me out), and they were a hit!
They were extremely moist (and like their name, fudgy), and just the right amount of sweet. The avocado in the recipe replaces using any butter or cream, and you don't even taste it. Instead, they create a creamy and chewy texture that is really good — Even my husband liked them, and he's got a sweet tooth. What makes this recipe especially appealing to me is that it is paleo, gluten free and doesn't include refined sugar or dairy. I just love showing my children that you can make yummy treats that are better for you.
When I made this recipe, I baked the brownies at night, and opted to frost them in the morning. I have to say, overnight the brownies settled, and became even better and more dense than when I pulled them out of the oven. I highly suggest letting your brownies sit for a few hours before frosting them.
I hope you guys like this recipe as much as I do! Let me know if you make them, and how they turn out!
Xx
Tamera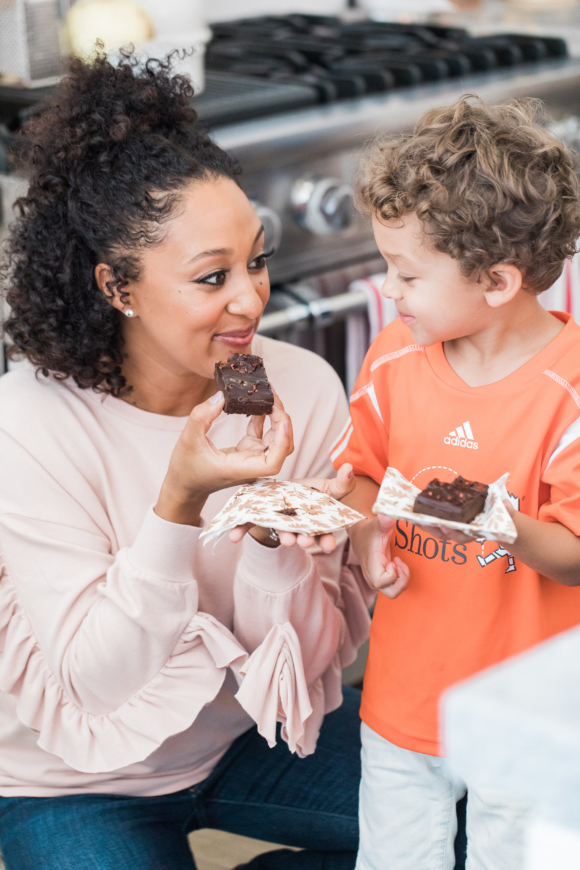 Fudgy Avocado Brownies with Frosting | Yields 9 brownies
Recipe from Half Baked Harvest
Brownie Ingredients:
4 Ounces Enjoy Life vegan chocolate chips chopped + divided
2 Ripe avocados pitted + skins removed
3/4 Cup coconut sugar
2 Teaspoons vanilla
2 Organic eggs
1/2 Cup cocoa powder
1/2 Cup almond flour
1/4 Teaspoon salt
Cacao Nibs (to sprinkle on top, optional)
Frosting Ingredients:
1/3 Cup real maple syrup
1/4 Cup coconut oil
2 Ounces Enjoy Life vegan chocolate chips
1/3 Cup cacao powder
Brownie Directions:
Preheat the oven to 350 degrees F. Line an 8×8 inch pan with parchment paper.
Melt 2 ounces vegan chocolate chips in the microwave or over a double broiler until melted and smooth. Add the avocado, coconut sugar and vanilla to a food processor and puree until completely smooth and no clumps of avocado remain. It helps to scrape down the sides of the bowl once or twice.
Pour in the melted chocolate and puree until smooth and combined. Add the eggs and process until the eggs are combined. Now add the cacao powder, almond flour and salt. Pulse until the mixture is just combined. Remove the blade and stir in the remaining 2 ounces of chocolate chips.
Evenly spread the mixture into the prepared baking pan. Bake for 30-35 minutes or until the brownies are just set. DO NOT over bake or these will become cakey. Allow to cool before frosting.
Frosting Directions:
In a small sauce pan, melt together the maple syrup, coconut oil and dark chocolate over low heat until melted and smooth.
Remove from the heat and stir in the cacao power + a pinch of salt. Pour the frosting over the brownies and spread in an even layer.
Sprinkle with any desired toppings. Place the brownies in the fridge and allow the frosting to set 30 minutes to 1 hour.
Cut in bars and store in an airtight container in a cool, dry place or in the fridge.