Behind every flawless beauty look is a solid foundation. You need that even skin tone and smooth basis in order to complete even the most natural beauty look. While some lucky women can get away with just concealer every now and then, the majority of skin requires a little boost before that makeup look will go on smoothly. Here are a few foundation tips I've learned over the years of getting made up for both the camera and everyday life.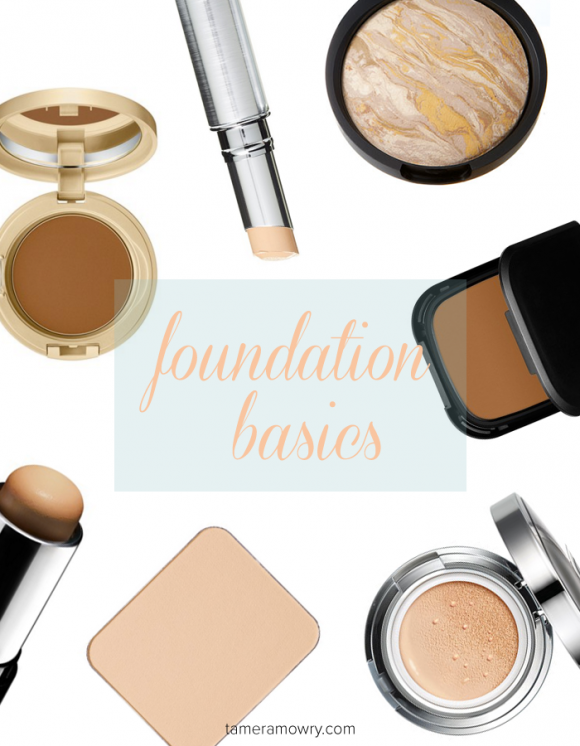 The type of foundation matters. Be it cream, powder, or liquid, the type of foundation is just as important as the shade, which I'll talk about below. But here's the kicker – everyone's skin is different! Even if you've got the same skin type as the next girl, it doesn't mean the same foundation will work for you.
Often creams are good for getting full coverage that you can build. Powders are great for oily skin but can be drying or cakey on some (look for one infused with Argan oil or other moisturizing ingredients), or not provide enough coverage. And many people find liquids easier to match with their skin tone in order to get the coverage they need. They can also be a huge help for those with dry skin. The bottom line? Shop around. It's wise in the long run to try a few before deciding on what's best, because foundation is so important to your overall look.
The shade depends on skin tone and undertone. Which of course, can make it seem impossible to find the right one! Luckily there are more options than ever in terms of foundation shades to choose from, and many take undertones into consideration (such as this and this). Also, when finding the perfect shade, test it along your jawline first – this helps make sure you don't look like you're wearing a mask (as close to Halloween as it is!). 
Swap foundations depending on the season. With foundation being a great base for makeup, which tends to change seasonally (see my fave fall look here), it's easy to think foundation can stay in your bag year-round. But skin changes with the weather, and so do our foundation needs. Keep a lighter foundation for the wintertime (one that matches your skin tone – be wary of going too light or it won't look natural) and one a few shades darker for when your skin becomes more tanned in the summer months. You can always blend the two to create your own perfect shade in between.
Some foundations come with extras. Foundations these days are often chockfull of SPF and antioxidants, which is great for those of us who simply don't have the time (or desire!) to layer on the products. Although makeup with these benefits shouldn't replace your daily sunscreen use or skincare regimen, I personally feel a whole lot more protected when I have a product that does it all.
If it's your first time trying a new foundation, make yourself up and then head outside – the best way to know if it's a great fit is if it looks flawless in the light! For more on keeping a fresh face, check out my thoughts on why you should indulge in professional facials every now and then.
Xx,
Tamera