Summer is flying by, but there are still some home décor projects and crafts I've been trying out when I get a few extra minutes. This trivet DIY is surprisingly simple, and you end up with something cute to set your pots and bowls on when entertaining.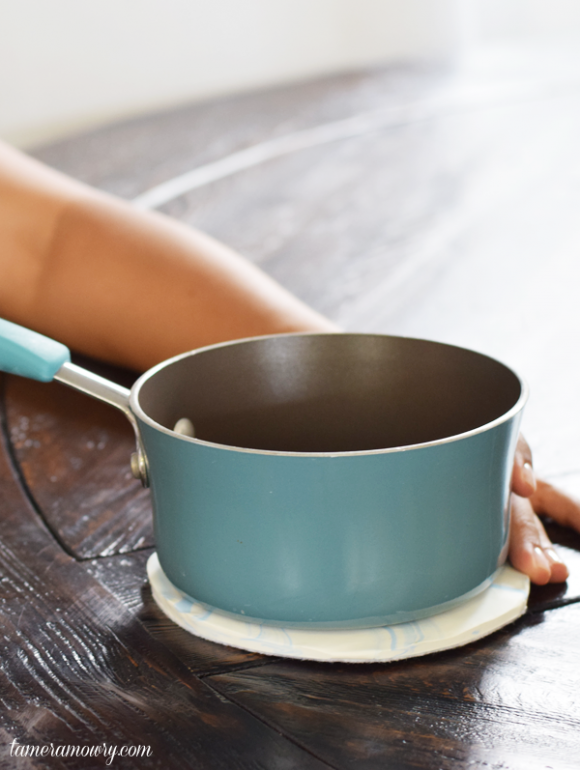 The marbled blue on white clay goes with my beach chic home décor. Here's what you do…
All you need are a couple blocks of Sculpey clay. This will vary depending on the size of your trivet, but if you like the marbled look, you'll want to have an accent color.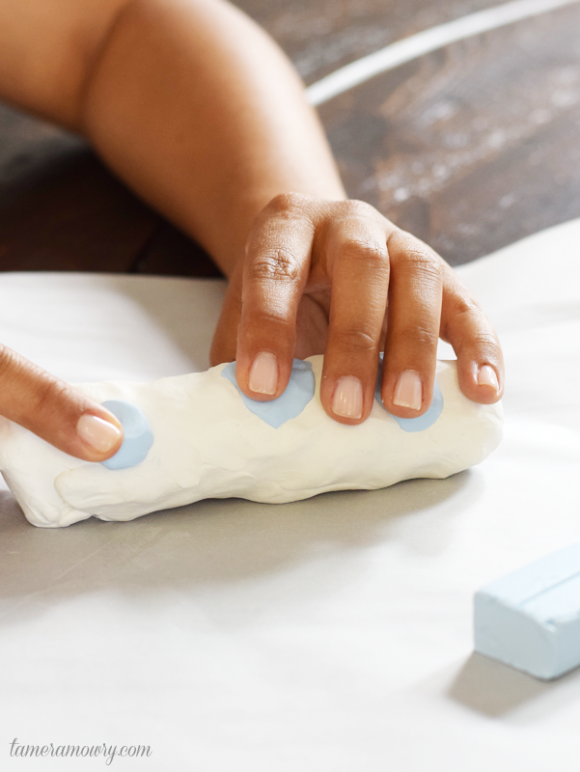 Using the main color, roll the clay like above. Then, take small rounds of the accent color and stick them to the piece.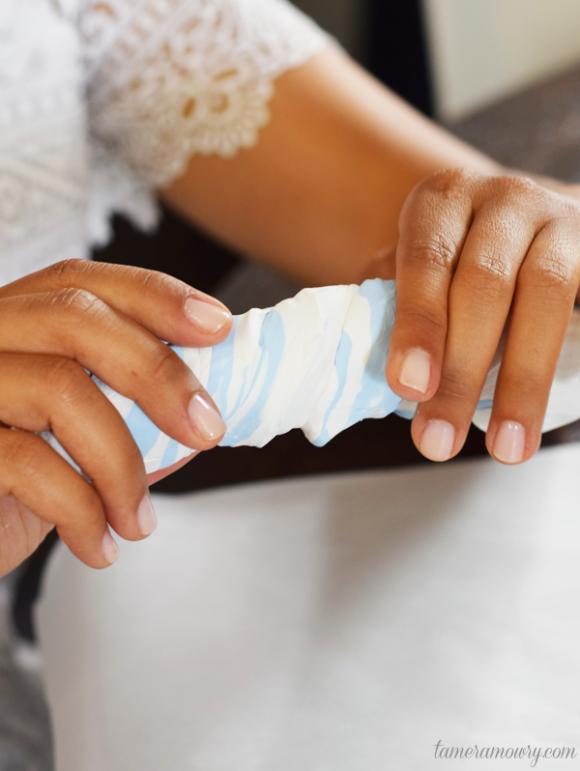 Twist to distribute the color.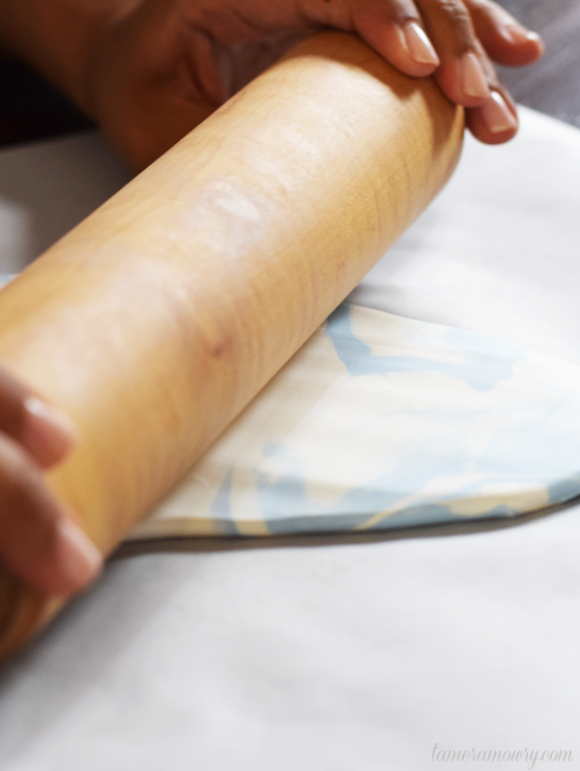 Roll out the clay with a rolling pin until it's the size you want and the rough shape. Before baking, cut it into a circle and smooth out the edges.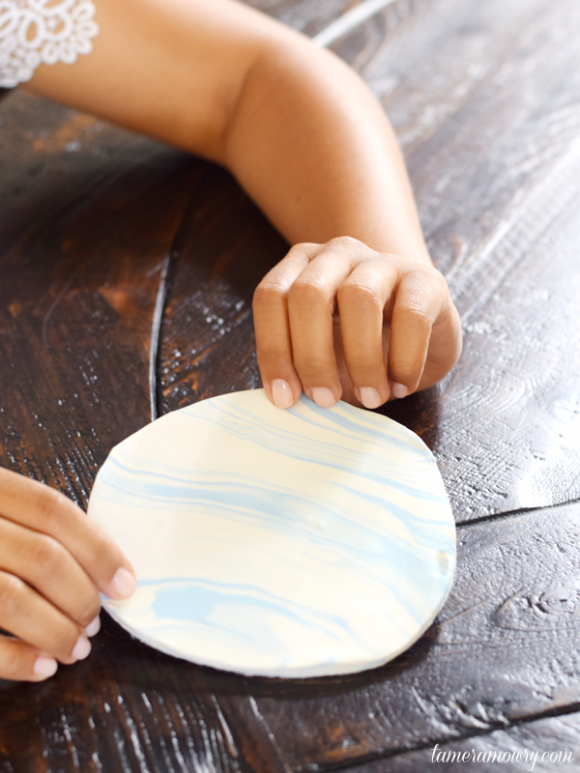 Bake at 275 for 10-15 minutes. Make sure to let it cool completely, which is when it will harden. You can sand down the edges a bit to make it more smooth if needed. Lastly, adhere some felt to the bottom.
That's it! An easy marbled trivet for cooking and entertaining.
Xx,
Tamera