It seems like just yesterday I was talking about preparing your skin for fall after a long summer of keeping it pretty simple – yet here we are with winter on the brain. Don't worry, it's not winter quite yet for most of us, but when it comes to skincare preventative measures are everything. Combat your usual winter skin woes, such as dryness, redness and irritation early by whipping up one of these 3 DIY face masks using what you probably already have in your kitchen.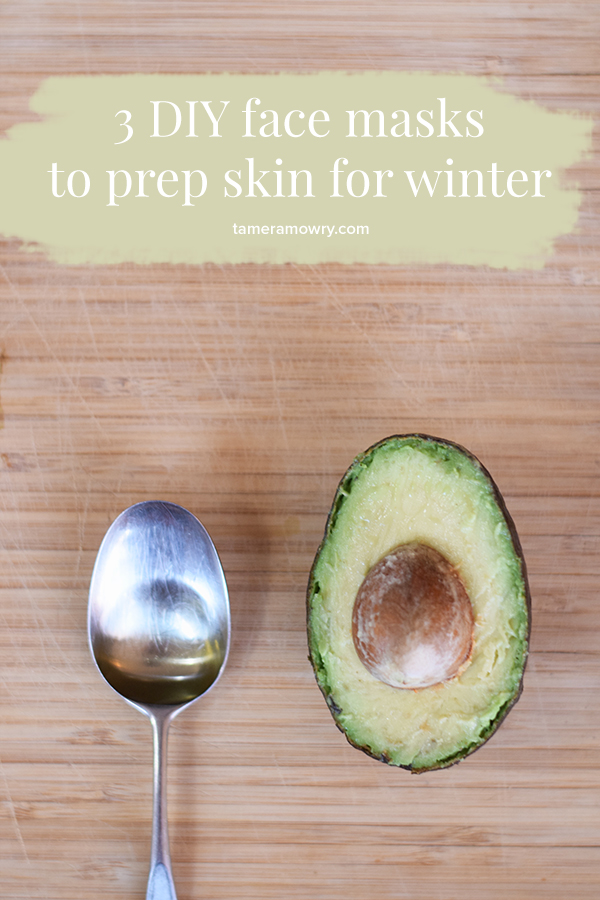 Oatmeal Face Mask
While winter skin is most often known for being dry and cracking, that doesn't mean you should skip the exfoliants. The trick is to be gentle. For this exfoliating mask, cook up a cup of oatmeal with milk. Let cool. Mix in a spoonful of organic raw honey (antibacterial and healing), and if you'd like, a drop of almond oil (rich in vitamin E and antioxidants). Make sure it's not too thick, but will actually stick to your face! Gently apply to skin and leave on for 10-15 minutes.
Pumpkin Mask
Got a can of pumpkin leftover from Thanksgiving? Mix it up (about a cup) with a couple tablespoons each of plain yogurt, honey and brown sugar. Apply evenly to skin and rinse off after about 15 minutes. Pumpkin is rich in vitamin A and C, the brown sugar adds a gentle exfoliation but can be left out if you aren't in to it, and the yogurt fights bacteria and unclogs pores. And once again, the healing power of honey will soothe the skin.
Avocado Face Mask
Ah, a classic! For this all you do is mash up an avocado (save some for guac, if you've got chips! Lol) and combine it with a tablespoon of olive oil. Oils help extract toxins from the skin, and since avocados are loaded with skin-loving vitamin E, which reduces inflammation, skin will feel ultra-moisturized and refreshed afterward. Apply a thin layer to skin, leave for about 15 minutes, and rinse.
Make sure to cleanse beforehand and rinse thoroughly after each mask, and of course, only use ingredients you know your skin isn't irritated by.
Want more DIY skincare ideas? Check out these one-ingredient wonders.
Xx,
Tamera