Buying a new home can be thrilling. You have a place to call your own and a place to build memories! It's also a place to cozy up however you like. But after the paperwork is signed and you've moved in, the excitement can fade if you think it will be too expensive to furnish.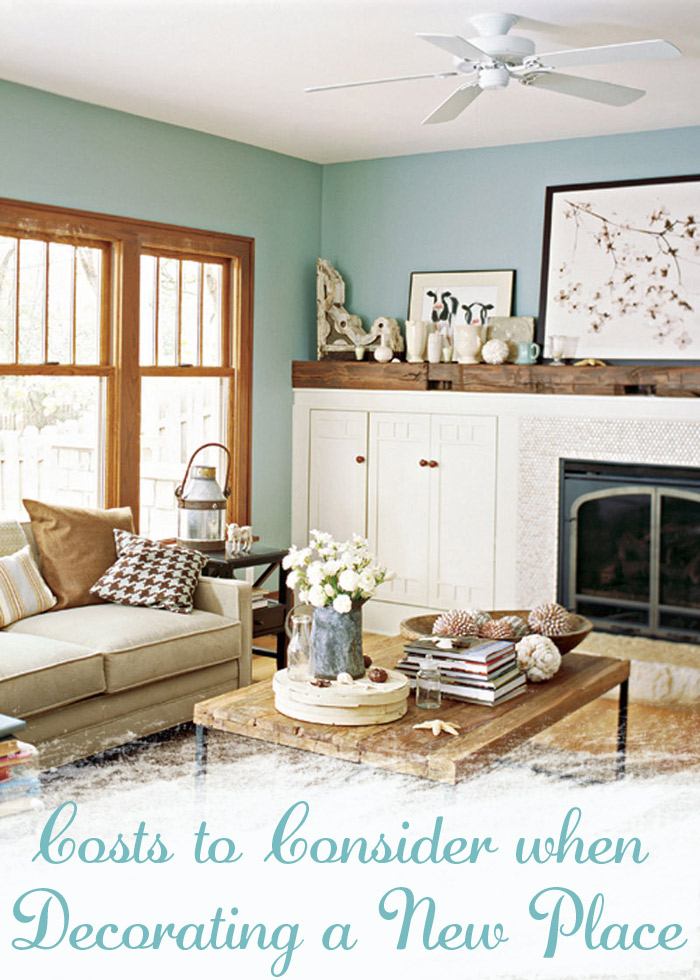 When Adam and I bought our new home we followed the "out with the old, in with the new" rule–where it seemed appropriate, of course. Then I began planning what we'd need to make our new house a true home. Since I love a mix of styles it was really all about deciding where to splurge and where to save to create the atmosphere I desire. And along the way I became more aware of the costs you need to consider when decorating your home, so I thought I'd share a few key areas to watch out for…
The Splurges
There are a few items in any home that should be of great quality. That doesn't necessarily mean they need to be expensive, but since much of your time may be spent on the couch and in bed, investing more money into these pieces will ensure comfort and longevity. A comfortable mattress and a good nights rest can change your life, so why not splurge on one that delivers! 
The Basics
Beyond sofas, beds and tables, other immediate needs might include window coverings and rugs. Both can be costly if you don't do some research first. It's unlikely that you'll be able to add window treatments to your home for under $500, unless you're looking at the simplest blinds available. Similarly, depending on style and size of rugs, they can run into the thousands. With both items, consider how much coverage you need and how often the room it's placed in will be used. If it's a heavily trafficked family room, seek pieces that look classy, but won't devastate you if they get a little dirty. That's code for go affordable! 
The Accents
There is no law that says you need to buy everything brand new and immediately after receiving the keys. Take your time with the spaces you love, and wait to find the right items. If you're like me and like a mix of modern and vintage pieces for an eclectic feel don't rush to the store and buy everything in one swoop, mix high and low priced items by diversifying the retailers you select. And by all means, look to estate sales, garage sales, and flea markets for hidden gems you can transform with a little TLC. 
The Walls
Sometimes walls are forgotten when you move in. While white walls look sleek and airy, adding a touch of color and artwork can set the tone for your entire design. If you don't want to hire painters or take the time to do your entire house, pick an accent wall to paint or wallpaper for a subtle kick of color. Pricing can be as little as $60 if you go the DIY route. Sprinkling a few pieces of artwork or blown up family photos on the walls can be incredibly cheap when you buy frame sets or go frame-free. 
Unsure where to spend your money when it comes to decorating? Let me know below and I'll plan a future posts with helpful tips! 
Xx,
Tamera
Photos: Unique Home Interiors